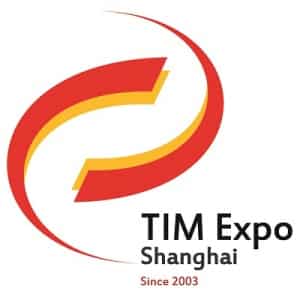 Nobody needs to be told how vast the Chinese construction market has become, and Shanghai is one of the hottest spots in a sea of activity. It's the world's most populous city and a combination of growing population, rapidly increasing wealth and fast-developing regional economy means the demand for construction of all kinds is vast. Homes, commercial premises and infrastructure – it's all being built in Shanghai. China is also making rapid progress in environmental technology, and Shanghai is the perfect location for an exhibition dedicated to the latest in energy-saving materials – the Shanghai International Thermal Insulation Material and Energy-saving Technology Exhibition. It's not the catchiest name, but it's definitely an event worth attending.
TIM, to give it its shorter name, is in its thirteenth year and by now is one of the world's top exhibitions of insulation and low-energy building technology. With exhibitors from China and around the world there will be plenty to see; insulation is developing fast and increasingly it's being incorporated into structural and finishing materials, so expect to find some interesting and innovative new products. The expo's scope also takes in fire and sound proofing, anti-corrosion finishes and cladding, insulation materials for pipes and ducts and much more. You'll also be able to check out the latest in energy-saving building techniques including more efficient doors and windows, hollow structural glass and composite blocks.
There will be a busy programme of presentations and seminars offering some invaluable updates on insulation technology and the impact of upcoming legislation. China's environmental and energy regulations are tightening up rapidly and contractors who're prepared for the changes will have a huge competitive advantage – TIM's programme gives you a great head start.
TIM will also be a fantastic opportunity to meet and talk to people who can give you the inside story on China's business culture. It's come a long way from the days of strict communist rule but it can still be very different from what you're used to. Take the chance to network with veteran contractors, local officials and potential clients who can ease your way in to Shanghai's thriving construction market.
The 13th TIM will run from 4-6 November at the Shanghai New International Expo Centre. Offering 17 exhibition halls and over 200,000 square metres of floor space, this is a modern and well equipped venue with great access to transport and local hotels. Shanghai Pudong airport is just minutes away by high-speed Maglev train and the centre itself is conveniently located in Shanghai's central business district. Entry to TIM is free and you can register through the event website.