This year, TOBROCO-GIANT will participate for the first time in this international exhibition for construction and infrastructure, which takes place in Paris from April 23rd to April 28th Visitors can meet two world premieres in hall 5B at booth M044. First, there is a 25 hp version of the new skidsteer loaders, the SK252D. The second premiere is even more impressive, because it is a new model in a new segment for TOBROCO-GIANT. The G4500 X-TRA, a wheel loader in the 4.5-ton class with low front frame for extra lifting capacity.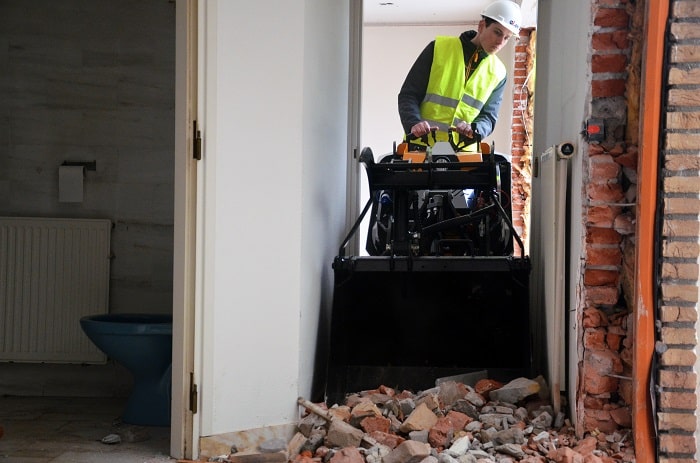 Compact design, BIG in performance
This slogan applies more than ever to the new skidsteer loaders. Due to the compact sizes, the skidsteer can reach places where other machines cannot come. Depending on the tyres the machines can have a width between 76 (!) and 110 centimetres. Another benefit is the possibility to changes tyres on a jobsite because of the application of new flanges. The SK252D has a limited service weight of 810 kg and can therefore be used inside a building to break, demolish and remove materials.
By applying a larger hydraulic pump the power is increased to 35 L/min and 180 bar. Larger wheel motors provide better driving characteristics and more pushing and pulling power. Combined with a tipping load of 434 kg this ensures that the skidsteer can carry out work safely and efficiently.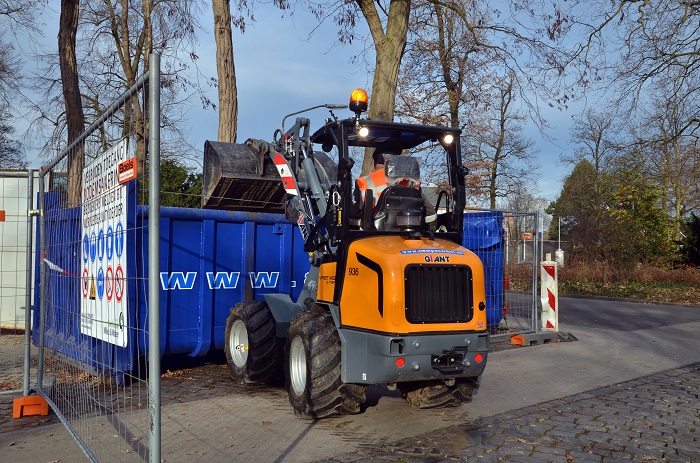 Entering a new segment with G4500 X-TRA
With the arrival of the G4500 X-TRA, the G4500 series is complete, after the G4500 and G4500 TELE were introduced in November last year. This X-TRA model is specifically designed to perform heavy work in the construction and earthmoving business. Depending on the options a G4500 X-TRA has an operating weight between 4,400 and 5,200 kg. Making the G4500 range the first machines in the 4.5-ton class.
The machine can be completely configured according to the wishes of customers. For example, there is a choice of two different Kubota diesel engines; one with 36 kW / 50 hp and a version with 54 kW / 74 hp. Both are equipped with a catalytic converter (DOC) and particulate filter (DPF) and comply with the latest Stage V standards. The hydrostatic 4-wheel drive with automotive steering and 100% switchable lock on both 16- tons- axles always ensure sufficient grip, a lot of pulling power and smooth movement. With a tipping load between 3,500 and 5,000 kg the G4500 X-TRA is extremely popular for construction works and ground care.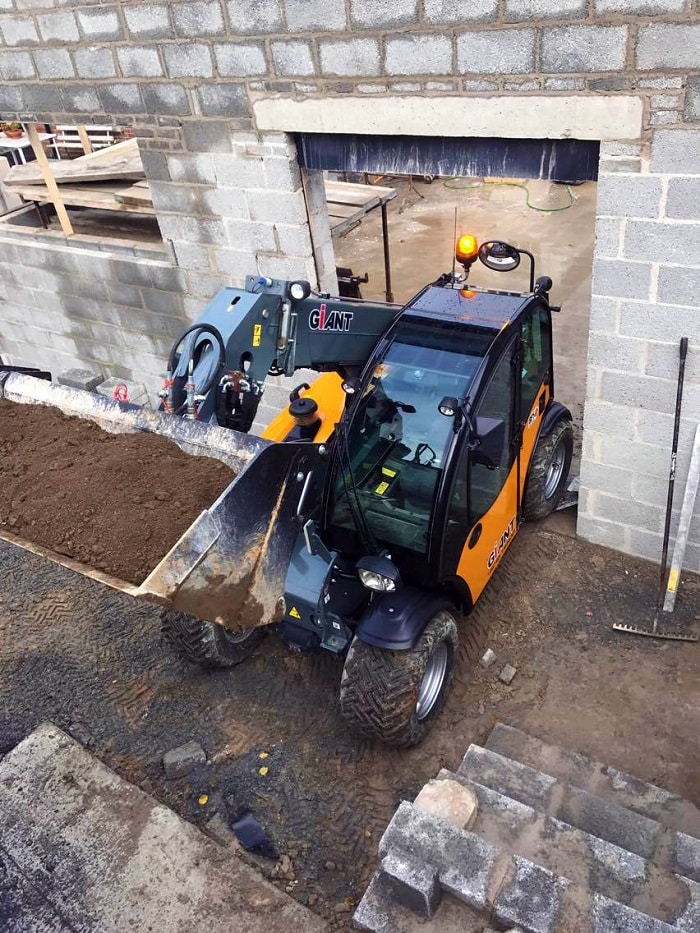 Other machines that are on display on the TOBROCO stand are the D254SW TELE, V452T X-TRA HD and 4548 TENDO HD. These machines are well known for their performance, high efficiency and reliability. Strengths that are of high importance when it comes to construction, demolition and excavation work.

Source. TOBROCO-GIANT  Press