​COMIT (Construction Opportunities for Mobile IT) is delighted to be hosting its 2019 Drone Conference at Plantworx next month (11-13 June 2019, East of England Arena Peterborough).
The Drone conference will also host the 'Drone Zone' where visitors can see some of the latest drone technology being demonstrated in the large, dedicated Fly-Zone, including tethered and hydrogen-powered drones!
#DroneCon2019 will feature a number of key speakers from the construction sector who are using drones in their businesses.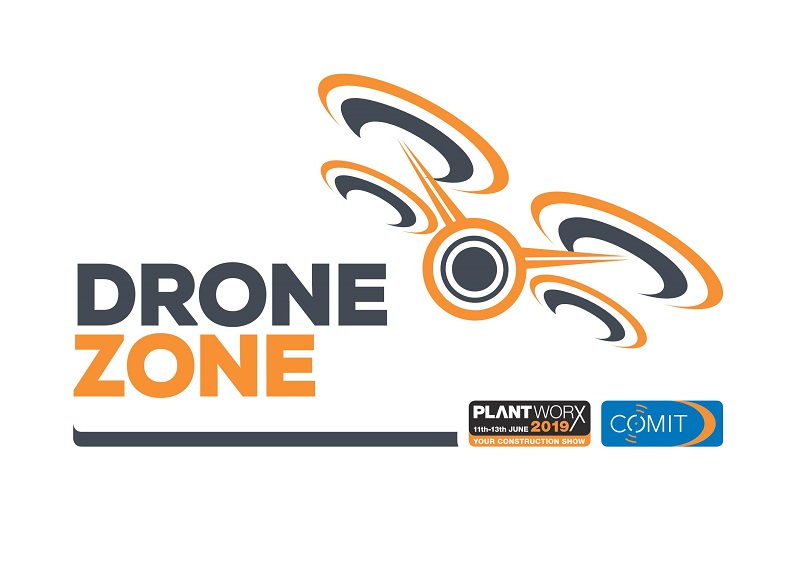 Also on the list of speakers is Gail Orenstein, a drone photojournalist, who is described as 'one of Huffington Posts all Time Best Female Refugee Photographers'. Gail was the first female civilian to use a drone to cover Iraqi Kurdistan during the Mosul offensive in 2017.
Other speakers include Mark Lawton, Chief Engineering Surveyor, SKANSKA, Andy Givens, Senior Applications Engineer – Geospatial at Topcon and Paul Lindup, Infrastructure, Construction & Engineering – Air Operations at Network Rail, who will discuss how drones are transforming the way they work.
Cyberhawk's, COO Phil Buchan and Cyberhawk's Survey Manager, Stuart Thomas will also speak about the company's visual asset management using drones and software.
Ed Leon Klinger, the CEO of Flock, a VC-backed, London-based insurtech startup pioneering the use of Big Data in insurance. Ed will talk about how Flock has launched Europe's first 'pay-as-you-fly' drone insurance app in partnership with Allianz, the world's largest aviation insurer.
A City Law Firms, Founder, Managing Director and Solicitor Karen Holden has also committed to address #DroneCon2019 delegates. Karen acts for innovative companies and departments, such as drone related businesses – be it those offering drone services and products or those looking for suppliers and in-house or third party drone operators.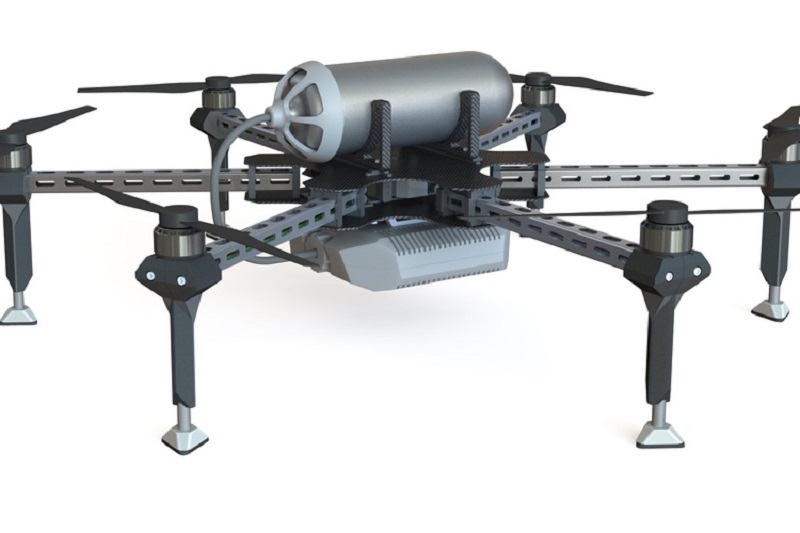 Karen also sits on the Drone2 Committee to offer legal support and guidance to public and private sector customers on the benefits, best practice and legalities of using drones.
Dr Bilal Kaddouh, a Research Fellow at the University of Leeds, will focus on the design of aerial robotics systems for the autonomous inspection and maintenance of city infrastructure. His research interest is centred around the field of robotics and unmanned systems design, management and control. The University of Leeds is also exhibiting at the event.
Julian Norton, Business Development Manager for Construction is representing Pix4D in Switzerland, the industry leader in professional drone mapping and photogrammetric software solutions, to create 2D maps, 3D models and point cloud. Pix4D's applications include the use of cameras on tower cranes to provide mapping images for BIM models.
For a full list of speakers follow the link #DroneCon2019 Speaker List and Bio's . Speakers will take to the mic each day of the event at 20 minutes past the hour for approx. 30-40mins – including Q&A's
In the dedicated 'Fly-Zone' demonstrations of the UAV's will run each day of the show on the hour every hour.
The 'Fly Zone' will occupy over 2,300 square meters of stand and flying space, situated in an indoor venue at the show, located on Avenue B. With one of the UK's largest indoor drone demonstration zones visitors can experience first-hand the technology in action over the three-days of Plantworx.
Exhibitors include Topcon, who will be flying its Falcon 8 UAV. Powered by Ascending Technologies, the Falcon 8 is a rotary-wing UAS designed for inspection and monitoring or survey and mapping applications.
Microdrones will be exhibiting and showing its range of UAV's. For more than a decade, Microdrones has been building and perfecting unmanned aerial vehicles. The company developed the world's first commercial quadcopter and our innovation continues to drive the industry. Sion Rowlands, European Sales Manager, Microdrones will also be talking at #DroneCon2019.
Drone Evolution is changing the way that drones are used by focusing not on the technology itself, but how the technology can be adapted to the benefit of people and organisations.
The company is developing a range of tethered drone products. These drones can stay in the air for extended periods, much longer than the 20-30 minutes available with free-flying drones. Examples of these tethered zones will be demonstrated in the Fly-zone at Plantworx.
Pix4D is showing how its products can simply and efficiently survey and track a company's construction work progress by using aerial imagery to map, measure, analyse and report the progress on the project.
Intelligent Energy is demonstrating how fuel cells extend flight times to UAVs presently constrained by the limitations of batteries. Flight durations of over three times that provided by batteries have been achieved. This product is currently available to UAV service providers, fleet operators and manufacturers. Intelligent Energy's air cooled fuel cell systems run on hydrogen and ambient air to produce clean DC power in a simple, cost-effective, robust and lightweight package.
For more details on the Fly-zone and #DroneCon2019 visit http://www.comit.org.uk/dronecon
For more information about Plantworx and Railworx and to register for your free tickets to the event, including #DroneCon2019, visit www.plantworx.co.uk. Put 11-13 June in your diary and we'll see you at the UK's largest working construction show of 2019 at the East of England Arena, Peterborough.
Source: Plantworx News