Strong demand in flourishing emerging markets
Many visitors from Eastern Europe, Africa and Asia
Experts expected from more than 100 countries
400 exhibitors present machines for every sector of industry
Opening immediately after bauma creates synergies for visitors


From 22 – 24 April 2013, USETEC will once again open its doors in Cologne. Approx. 400 exhibitors will present their equipment for every sector of manufacturing industry at the world trade fair for used technology. The organisers, Hess GmbH and Koelnmesse, expect a strong influx of visitors from over 100 countries, especially from emerging markets. This is due, among other things, to the economic recovery in Eastern European countries such as Russia, the Ukraine or Belarus.


In addition, many regions of Africa are enjoying strong growth. This is just one of the reasons why a large number of delegations from the African continent have announced that they will be travelling to USETEC 2013. "For example, we are expecting to receive a high ranking business delegation of 44 persons from Nigeria, including ministers, governors and other members of regional governments," says organiser Florian Hess. "Our trade fair is also attracting widespread attention in other African countries, such as Tanzania, Congo and Ethiopia."
Infrastructure projects provide stimulus
USETEC's partner organisations have noted similar developments. The Federation of the German Export Trade (BDEx) in Berlin expects exports of used machinery to grow by over 5% in 2013. The Federation sees the primary impulse for this growth in demand as coming from up-and-coming countries in Asia, South America and Africa. "The countries of West Africa, in particular, are profiting from the commodities boom and investing heavily in transport infrastructure," says Jens Nagel, Managing Director of BDEx, highlighting the construction and improvement of roads, ports and airports. "This is one area, which is proving profitable to exporters of used construction machines." The same is true in Latin America, especially in Peru and Chile. "And, in Asia, Myanmar is becoming increasingly interesting," notes Nagel. "The country is rapidly adopting market economy policies and has every chance of becoming the new Asian tiger economy. Nor should it be forgotten that Myanmar has considerable catching up to do in terms of construction and infrastructure investments." BDEx believes that of the Asian countries, Indonesia offers particularly eye-catching opportunities. Appropriately enough, this is the first year that the organisers of USETEC have advertised the event in the country via its media partners and the Chamber of Commerce. Moreover, Indonesia is this year's partner nation at bauma 2013, which takes place immediately before USETEC. Consequently, greater numbers of visitors are expected to attend from Indonesia and elsewhere, who plan to combine visits to both trade fairs on their journey.
The Trade Association for Machine Tools + Tooling (FDM) in Bonn is also in good spirits. "Most companies in our expert group on used machinery enjoyed a very successful 2012," says Kurt Radermacher, Managing Director of the FDM. "Even though sales levelled off somewhat at the turn of the year, global economic conditions continue to be very good." Investment demand continues to be strong. "Our exhibiting member companies are therefore optimistic and looking forward to USETEC enormously." As the trade fair's technical sponsor, the FDM has also received various enquiries from other used technology segments. "This interest shows that USETEC and the ever closer network of exhibiting companies enjoy a high level of respect within the sector," says Radermacher. He continues by pointing out that, in the long term, only those companies who adapt to the highly international nature of this market will be able to compete in this challenging and complex business. Today, the essentials include a reputable website, such as MachineStock.com – the website created 13 years ago by the group of dealers within the FDM that stock used machinery themselves. And naturally, a presence at USETEC. "After all, the opportunity to meet people face-to-face and exchange ideas and views is irreplaceable," says the association's Managing Director summarising the experiences and developments the last nearly 30 years. This expertise is being passed on to the next generation. On the first day of the trade fair, the FDM is also inviting trading houses from other market segments to an information event dealing with every aspect of "second-hand".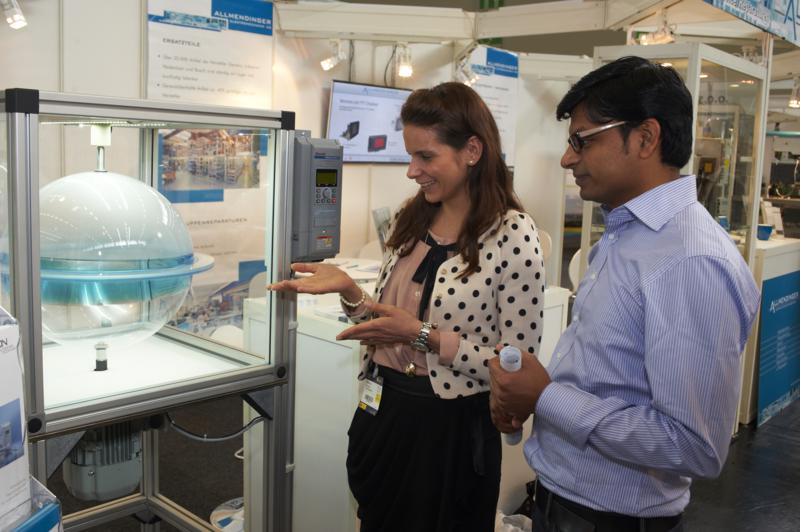 Gain access to new groups of customers
Demand from the future economic superpowers of the 21st century also means that the used machinery trade fair USETEC is taking on a very special role – as the example of one renowned manufacturer demonstrates. "Here, we can make contact with completely different groups of customers," explains Thomas Trump, Managing Director of DMG Gebrauchtmaschinen in Geretsried, a company that belongs to the service division of the Gildemeister concern. "These are contacts that we simply could not get in any other way," he adds emphatically. "USETEC attracts visitors from the BRIC countries – Brazil, Russia, India, China – who would not normally think of contacting a major international concern." Considering the potential purchasing power of this group of buyers, Trump expects the trade fair in Cologne to be a success. As DMG Gebrauchtmaschinen will mark its 20th anniversary this year, it is also an event to be celebrated. Over this period, the company's demand base has broadened significantly. While in days gone by it was mostly large machines that were sold abroad, standard machines are now equally popular export products. Used technology is employed by companies of every size, from one-man operations to global concerns. For the latter, used machines are extremely useful for coping with peaks in demand.
Another manufacturer represented at USETEC is celebrating an important anniversary this year. 10 years ago, Joseph Vögele AG, the global market leader in road pavers, actively entered the used machinery sector. During that time, the company's annual sales in this area have more than doubled from 62 to now over 150 machines per year. As the number of sales has increased, demand has also expanded. "We used to sell second-hand machinery primarily in Germany and its neighbouring countries," remembers Thomas Nessel, Head of Used Machinery Sales at Vögele in Ludwigshafen. "Now we have our eye on markets all over the world," he continues and explains the widening of the company's sales radius as being due to the improved international communications opportunities provided by the internet. He notes that negotiations are increasingly taking place via email. In addition, potential buyers can find detailed information on the Vögele website, an option that is extremely popular. "We receive up to 10 enquiries about used machinery every day via the internet."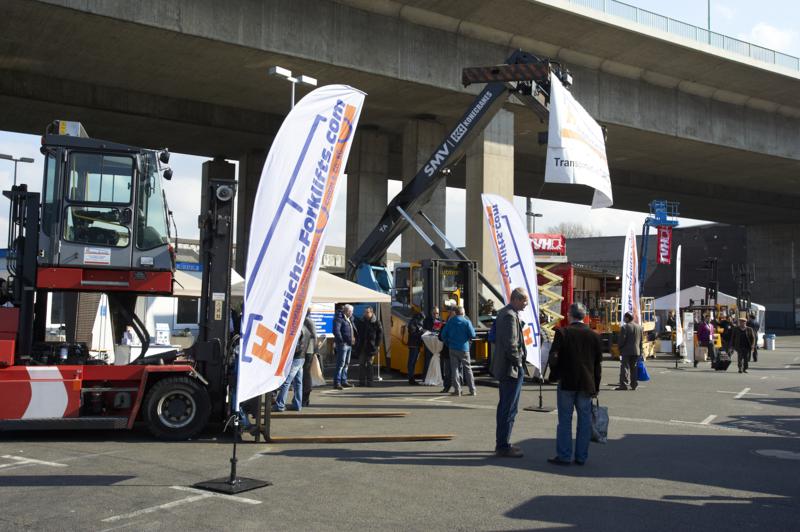 The latest technology at affordable prices
ETM Meuser Maschinen GmbH is another company to be exhibiting at USETEC 2013. The company from the town of Gründow in the German state of Hesse has been manufacturing conventional lathes for nearly 90 years. Approx. 50,000 of its centre lathes are now in operation worldwide, mostly in one-off and small batch production. "Now though, we not only sell new machines," explains Heike Wehmeyer, Managing Director of Meuser. "We also offer fully reconditioned used machinery and interest has grown strongly in this sector over recent years." Customers expect these machines not only to use the latest technology but also to be affordable. "Many buyers expect a robust design as well as a high level of precision," emphasises Wehmeyer. Reconditioned lathes from Meuser meet these expectations and are therefore a very popular alternative to cheaper machines from abroad or expensive new machines. "They are used in a lot of vocational schools and training workshops." They are also employed in large companies, which manufacture one-off products and in repair operations such as those in shipyards.
The example of Makutec illustrates how participating at USETEC as an exhibitor can set the cash registers ringing. At the start of the year, the used machinery supplier was able to supply a grand total of four completely reconditioned Arburg injection moulding machines to Lithuania. "We made contact with the buyer at last year's USETEC," says a delighted Sabine Lenau-Weilberg. "He saw a machine in action at our stand," explains the exhibitor's future Managing Director from the town of Straßenhaus in the Westerwald region of Germany. The company will celebrate its 25th anniversary in 2013 and has pursued a strategy of manufacturing a product "live" at USETEC (and at the event's predecessor Resale) for a number of years. Each time it has reconditioned a machine for the event and equipped it with the appropriate tools. "In 2012, we manufactured garden shovels," remembers Sabine Lenau-Weilberg. Events such as these attract the attention of hordes of visitors. "They can also see for themselves that the machine functions perfectly."
Exhibitors are optimistic
The exhibitor Josef Hammer Fleischerei- und Großküchentechnik from the town of Dorfmark in Lower Saxony is also able to report successful sales at previous editions of USETEC. The supplier has correspondingly optimistic expectations for this year's trade fair, where it will once again be presenting a full range of butchery products. "We have enjoyed good success at the trade fairs we have attended recently," assesses Cord-Henning Heins, Head of Sales. "We did deals at the trade fair and also after the event with buyers from Russia, Belarus, Ukraine and Kazakhstan." These customers were mostly from larger butchery companies, which process three times the volume of a normal craft butcher. Heins has repeatedly observed that, "Butchery machines Made in Germany are in great demand. Used German brands are often preferred to new foreign products."
The organisers of USETEC have received further enquiries for used machinery in the food processing sector in the run-up to the trade fair. "We need a complete production line for manufacturing chocolate," says Khaled Mostafa Ebeid of Ebeid International, which is based in the Egyptian metropolis of Gizeh. Buyers, including Haaris Mahmood from Lahore, Pakistan, are also searching for power plant equipment. More buyers are expected from neighbouring India where metalworking machinery, robotics and automation are hot properties. A plant for manufacturing porcelain and ceramics is also required on the subcontinent. The new financial year in India begins in April, which means that investment budgets will once again be available. Foreign visitors travel to USETEC in Cologne either independently or in groups. Delegations from Sri Lanka, Iran, Iraq, Jordan and Egypt have announced their intention to attend. A 40-strong group of buyers from the Balkans, mostly from Bulgaria, is expected having been introduced through the Balkan Middle Class Office in Sofia. The effects of intensive and effectively targeted advertising by USETEC partner Real Fuarcilik are also being felt through the strong interest from Turkish trade fair visitors.
USETEC 2013 will open one day after the end of bauma/Munich. It will take place from Monday, 22 to Wednesday, 24 April 2013 at the trade fair site in Cologne. USETEC features a comprehensive range of used machinery and equipment for every sector and branch of industry. Further information is available at www.usetec.com.
Source: USETEC News Room