Five days for trucks and construction equipment to be the featuring stars of the sector
For its first edition Uticam will cover 24.000 m² of the Commercial Area Baneasa Parking facilities. From April 25th to 29th 2012, it will host high tech construction trucks, concrete machineries, excavators, caterpillar cranes, auto cranes and much other specific machinery.
The press conference was attended by Mr. Eusebiu Manea Pistru Popa, State Secretary in the Ministry of Transports and Infrastructure, who shared valuable information with reference to the construction market in Romania: "The progresses that were made in the administration do show by valuable results in infrastructure. During 2011 we manage to finalize projects started years ago, but delayed by a stodgy administration and by lack of a coherent, clear and stable legal frame. We closed 2011 with 123 km of highway inaugurated and the objective for the current year is to finalize 200 km more, prioritizing on the fourth European Corridor, the one to connect EU to the port of Constanta, with an immense economic potential."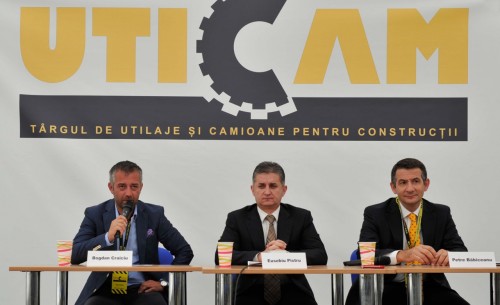 The exhibitors have prepared for UTICAM 2012 special discount packages, dedicated for the days of the show, in order to stimulate potential buyers. Entrepreneurs, constructors, developers, retailers, engineers and architects are expected to visit UTICAM, to view and develop business relations with representatives of the most important specialized brands in the world: Caterpillar, Komatsu, Mustang, Michelin and many others. Construction trucks are a special category in the fair and they are represented at this edition by Mercedes-Benz, MAN and Renault Trucks.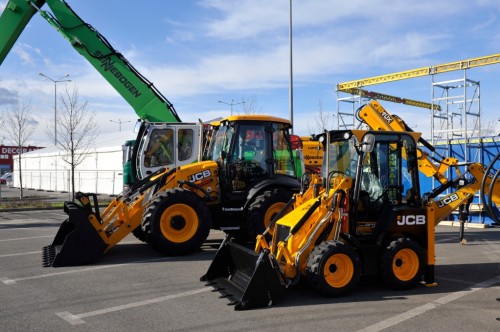 More then 5000 visitors are expected over the coming few days, while the exhibitors will show their products and will perform on site demonstrations, both for the benefit of specialists and the public.
The first edition of the Construction Machinery and Trucks Fair takes place between 25th and 29th of April and is organized by Set Events in cooperation with The Association of Construction Machinery Distributors and Baneasa Shipping City.
The official opening hours, for the public, from April 25th to 29th, start at 10:00 and end at 17:00 and the entrance fee is 10 lei. For additional information please visit the event's official website: uticam.ro.

Source: UTICAM News Room