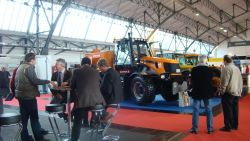 VIATEC 2012, the only specialist trade fair for infrastructural rationing in the alpine regions, takes place at the Innsbruck Exhibition Centre from the 15th to the 17th of February. Its topics are construction, reconditioning and maintenance of roads, tunnels and bridges in regions located at high altitude and in challenging climatic zones as well as transport logistics. Current methods of construction and innovative technologies are presented comprehendingly. The modern concept of the VIATEC trade fair offers also high-ranking experts who present a number of top speeches and discussions within the scope of the international conference "BrennerCongress 2012".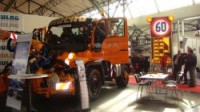 The VIATEC takes place in Bolzano and Innsbruck on an annual rotary basis, which is why the specialist trade fair for road building and infrastructure management in the alpine areas returns to Innsbruck in 2012. Due to the central location at the heart of Europe, where the main north-south and east-west transport axes meet, Innsbruck is the perfect place for this type of trade fair. This is where Europe's major transport projects for the coming decades are being planned, some of which have already been completed. The city has an excellent tourist infrastructure and an inviting appeal; it is the ideal host for international events of this kind.
Up to 80 exhibitors and around 2,500 visitors are expected to be at the trade fair, including heads of municipal departments, road maintenance departments, building yards architect's offices etc. mainly from the regions of Tyrol, Salzburg and Vorarlberg, as well as the neighbouring regions of Bavaria, Eastern Switzerland and South Tyrol/Trentino.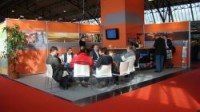 The VIATEC is expanded by the top-ranking "BrennerCongress 2012" under the direction of the CEO of BBT (Brenner Base Tunnel) Prof. Konrad Bergmeister and University Prof. Walter Purrer, who will present four thematic blocks: BBT and Projects, Conflict Management and Dispute Settlement, TBM – Tunnel Engineering and Construction in the Alps and Building Construction in the Alpine Region.

Source: Viatec News Room