Volvo Construction Equipment (Volvo CE) is presenting sustainable innovations for its customers today and tomorrow at bauma 2019 with its most advanced portfolio of machines and services yet – all built on market-leading knowledge from across the Volvo Group.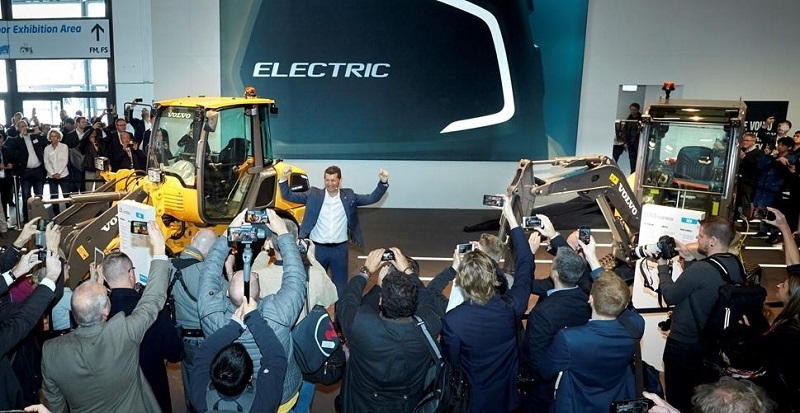 The Volvo Group is set to steal the show at this year's bauma exhibition in Munich, Germany. With Volvo CE, Volvo Penta, Volvo Trucks and Volvo Financial Services combining forces to offer a package of integrated products and services under the theme of Building Tomorrow. Boosted by this unrivalled synergy, Volvo CE will be delivering on its industry-first pledge to produce electric compact machines by 2020 by unveiling its first compact electric excavator and wheel loader.
LEADING THE PACK WITH THE BEST IN SHOW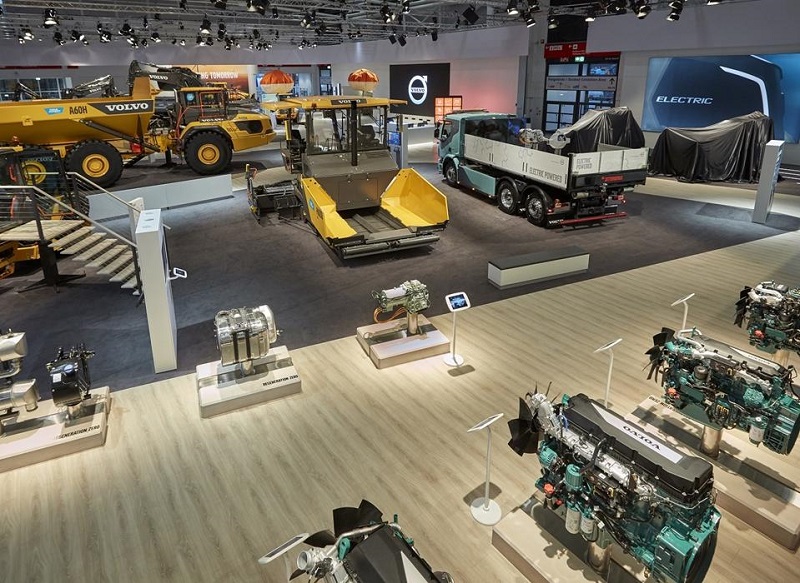 Volvo Group is energizing its customers across the value chain with a pioneering display of product and service durability across its two stands – a 2,293m2 indoor stand 203 in Hall C6, as well as a 5,870m2 outdoor live demo arena and additional 297m2 outdoor stand at FM714. In addition to the two electric machines, the ECR25 and the L25, new technology products in the pack also include the game-changing hydraulic-hybrid EC300E, the semi-autonomous EC220E with Volvo Active Control automated boom and bucket movements, and the small but determined EC60E, delivering big machine performance in a neat package.
And it doesn't end there. Volvo's most compact pavers yet, the P2820D and P2870D, are joining the stage alongside the new generation EW60E, the EC750E high-reach demolition excavator, Volvo's flagship R100E rigid hauler and much more. In total, visitors can marvel at more than 50 of Volvo's most advanced on- and off-road machines across both an action-packed live show and an impressive indoor display. The complete line-up consists of 47 construction machines, 6 commercial trucks, including both the Autonomous Volvo FH and a series of electric trucks, and a demonstration of Volvo Penta's engines.
Volvo Services are in the spotlight at this year's bauma, with every machine supported by a dedicated service offering, via touch screens and other displays. The major highlight will be the global launch of ActiveCare, an intelligent telematics service that bundles together the monitoring of machine health and the provision of weekly reports that together help reduce downtime. Furthermore, the event will also mark the launch of the latest update to Haul Assist, a suite of applications offered for the Volvo Co-Pilot interface, which now features a real-time tracking map to improve hauler fleet traffic flow, along with the efficiency-boosting On-Board Weighing feature. In addition, Volvo Financial Services is presenting special offers to customers at bauma with rates as low as 0.79%.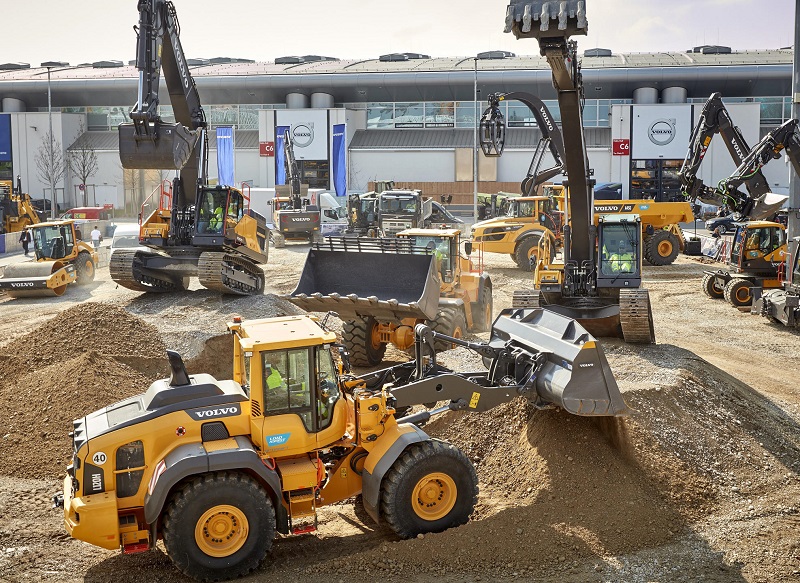 TURNING CONCEPT INTO REALITY
Volvo CE is delivering real-world solutions – taking the strength built up from decades of research and bringing to the market products that are clean, productive and help to build a better world. To illustrate this, the company is staging a dedicated Innovation area, detailing every step on its innovation journey.
Today's electric machine launches mark a significant moment in the company's drive towards building a more sustainable future. The ECR25 Electric and the L25 Electric machines, which are the first to be shown from a new electric range of Volvo branded compact excavators and compact wheel loaders, deliver zero exhaust emissions, significantly lower noise levels, reduced energy costs, improved efficiency and less maintenance requirements, compared to their conventional counterparts.
PARTNERSHIP POWER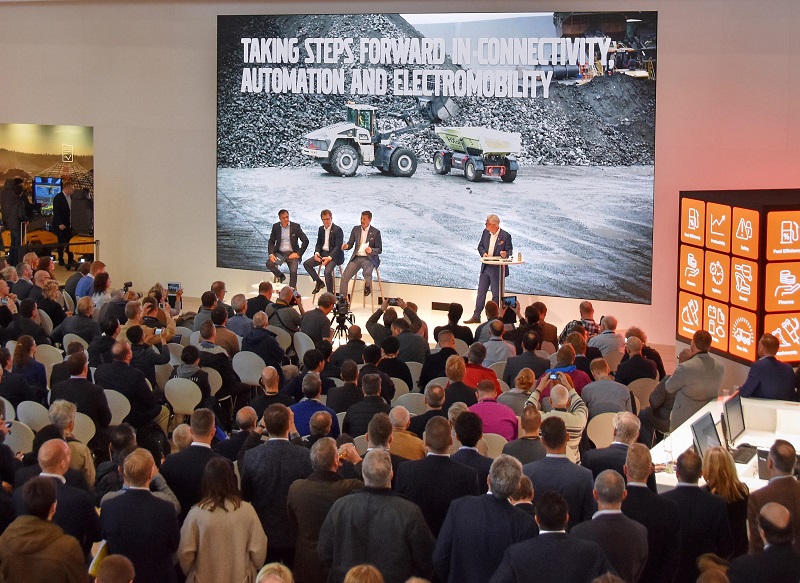 Hosting Volvo's joint press conference alongside the presidents of Volvo Penta and Volvo Trucks, Volvo CE President Melker Jernberg comments:
"We have a longstanding dedication to innovation, from our pioneering research and development all the way through to today's market-ready products, seen here for the first time at bauma. But we cannot do this alone. Our ongoing collaboration with all our stakeholders is proof that partnership really is the new leadership. We are proud to be taking this journey alongside our partners, working together to answer the most complex challenges society faces with sustainable solutions – for today and tomorrow."
Following a record year of global sales in 2018 and a 12% increase in the European market, Volvo Group is heading into the future from a position of financial strength. Whether drawing on the skills and experience gathered from across the Group or collaborating with external stakeholders on countless projects, Volvo is Building Tomorrow by bringing its leading innovation to the market, today.
Source: Volvo CE Press