Terex Trucks has launched winter protection kits for its rigid dump trucks to help avoid the need to keep engines idling in extreme sub-zero temperatures.
It takes only a drop of four degrees in core body temperature for hypothermia to set in, therefore the body wastes no time in activating its defence against cold weather. Goosebumps, shivers, teeth chatter and raised hair are all symptoms triggered by the hypothalamus – the brain's temperature centre – to produce heat.
And it's not just humans who feel the effects of sub-zero climates, which can be experienced in countries such as Canada or Russia – where temperatures regularly plummet to -35 degrees Celsius. Machines also feel the cold too – and can suffer serious damage if not properly protected against the chill.
To meet the needs of trucks working in adversely low temperatures, Terex Trucks has released two extreme cold weather protection kits for their rigid hauler products. With the help of Webasto, the first of the two kits, labelled the Winter Kit, defends trucks working for prolonged periods where temperatures fall to -25 degrees Celsius while the second, the Arctic Kit, enables safe operating up to a deep freezing -40 degrees Celsius.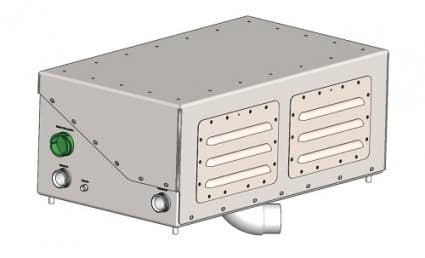 Some like it hot
General practice in colder countries sees engines constantly running even during shift changes to keep fluids warm, prevent fatigue failures in the drivetrain, and seal leaks. Recognised as inefficient, the method of idling is one that is not only environmentally sub optional but also costly to the end user due to the needless fuel consumption.
Thanks to the Webasto-supplied truck-mounted Thermo-Heater, non-productive fuel consumption, engine wear-and-tear and prolonged downtime are significantly reduced. The new technology makes use of an environment-friendly start-stop system, with just a very small trickle of diesel. The Thermo-Heater is powered once the engine is shut down, it then draws the coolant from the engine and circulates around critical components. The engine-independent heater has the ability to keep the machine at a pre-determined warmer temperature for hours after the motor is switched off, and restart without a hitch.
The new system not only protects the truck but it also helps make the operator's life easier. The engine-off solution makes for a pleasant work climate as it supports the standard cab heater making for a much warmer environment, and there's the added heater operator seat which also aids productivity.
Speaking about the winter kits, Scott Pollock, product manager at Terex Trucks, explains: "It's all part of listening to the voice of the customer – our aim is to provide solutions tailored to the countries the trucks are operating in – in this case, territories such as Russia, Northern Canada and even Europe where temperatures can plummet to arctic levels."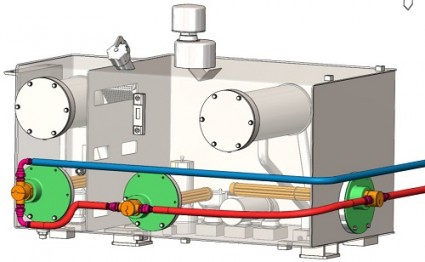 Minimum downtime whatever the weather
In its standard deliverable configuration, a Terex Trucks' rigid hauler is designed to safely operate in conditions down to -18 degrees Celsius but with the added help from the state-of-the-art heating systems, the trucks will be able to work safely down to an almost unimaginable -40 degrees Celsius.
Fitted at the Motherwell factory in Scotland, the protection kits will be available on the TR45, TR60, TR70 and the 91-tonne capacity TR100. The solutions can also be retrofitted on older machines and are covered on the Terex Trucks protection warranty.
Pollock adds: "The newly designed kits will be offered globally for customers who are required to operate trucks in cold climates, as it protects the machine and the operator thereby maximising uptime. Additionally, due to the reduction of engine idling there is a potential fuel saving of up to 90% during these non-productive periods, and with that comes less engine wear-and-tear, less maintenance and a potential effect on machine residual values.
"We've also got to recognise it's not all about the truck working," concludes Pollock. "It's also about the truck maintenance time, the overhaul time and minimising the start-up time as well."