260 delegates at two-day conference in Miami, Florida, hear from leaders in the crane and specialized transport industry.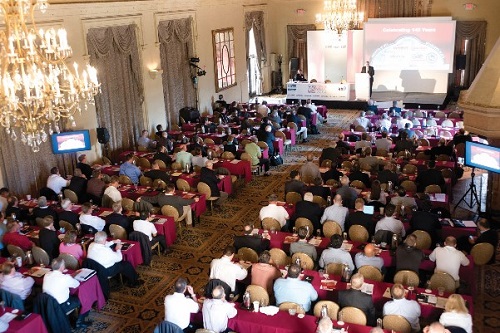 More than 260 high-level delegates attended the 2014 World Crane and Transport Summit in Miami, Florida, USA, on 12-13 November, strengthening the events credentials as the premier global crane and specialist transport conference.
Keynote speaker Alan Barnhart, chief executive officer of Barnhart Crane & Rigging, opened the conference with a celebration of work and profit; "Work is not something you do to afford to do the good stuff in life. Work is part of the good stuff."
Barnhart told the audience at the Biltmore Hotel; "We should celebrate the innovation, the profits, and the value they create – I think we should celebrate work."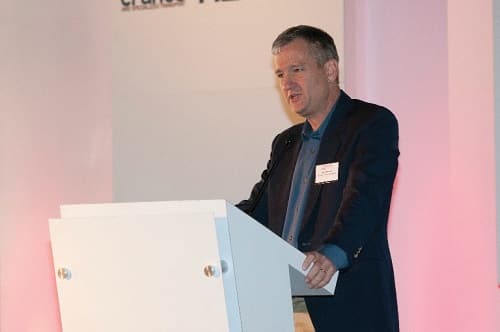 The WCTS is organised by KHL Group and its magazines International Cranes and Specialized Transport and American Cranes & Transport. The next WCTS will be on 4 and 5 November 2015, returning to Amsterdam, Netherlands. Keynote speaker will be Jan Kleijn, chief executive officer of Mammoet.
Following Barnhart's address, Jim Wiethorn of Haag Engineering outlined the results of an analysis of more than 500 crane accidents in North America. One finding was that 51 out of 147 fatalities were of persons not directly involved in the crane operation. Wiethorn said this illustrated the important role that site supervisors had in managing lifting operations.
Day two of the conference started with a spectacular project report detailing Fagioli's involvement in the recovery of the cruise ship Costa Concordia from rocks off the coast of Italy. Mario Covino, Fagioli Group HSE and quality manager – Americas, explained the complicated operation.
The event came to a close with a spectacular report on a world record load-out project, presented by Rodney Rather, ALE vice president.
Keep up to date with developments with the 2015 WCTS at www.khl.com/wcts and in International Cranes and Specialized Transport magazine.
The official programme partner for the conference was the SC&RA, and the sponsors were as follows: Terex (Gold Sponsor); Manitowoc (Silver Sponsor); and Supporting Sponsors A1A Software, Global Cranes, Goldhofer, ITI, LSI Robway, Modulift, Tii (Scheuerle/Nicolas/Kamag), and TSL (Tech Safety Lines).