As World Environment Day approaches, Sasha Risler looks at how construction equipment manufacturers are cleaning up their act with climate-friendly innovations.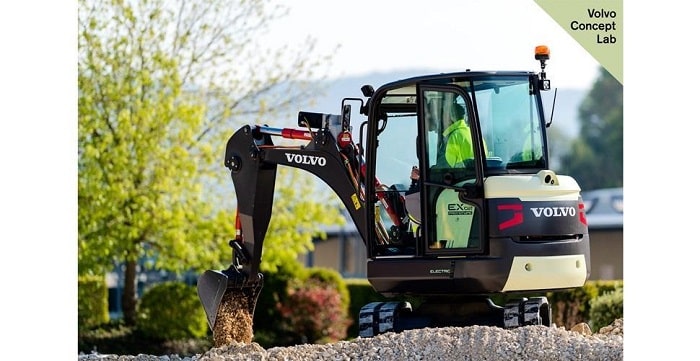 June 5th marks World Environment Day, the most globally recognized day for communal climate action. Coordinated by the United Nations (UN), the annual event encourages the celebration of environmentally sustainable solutions – an area of particular and increasing focus in the construction industry.
And construction has quite a lot of work to do to clean up its act. The industry takes home the unenvied bronze medal for the third highest producer of greenhouse gas emissions, accounting for 30% greenhouse gas globally. Thankfully, things are changing for the better – and fast. Construction equipment and factories used to spout black plumes from their smokestacks. But both the machines and the industrial system that produces them are experiencing a revolutionary volte-face. As the age-old saying goes, "If you don't like what's being said, change the conversation" – and construction equipment manufacturers are rewriting the language altogether.
SUSTAINABILITY FOR ALL
Though part of the problem, construction manufacturers are repositioning themselves as part of the solution to reduce the carbon footprint. New legislations, higher fuel prices increased competition and a recognition of its influence have all focused the industry's minds on increasing fuel efficiency and productivity and lowering CO2 as key target areas.
Such is the strict EU and US emission legislation that construction equipment manufacturers have introduced advanced emissions-control technology. To meet these stringent standards – called Stage IV (in Europe) and Tier 4 Final (in North America) – manufacturers are outfitting their off-road diesel engines with a variety of after-treatment components that slash noxious emissions to a fraction of what they were over just a decade ago. An early adopter of Stage IV / Tier 4 Final-compliant engines is Swedish giant, Volvo Construction Equipment (Volvo CE). The implementation of the cutting-edge technology has resulted in the production of highly efficient machines that not only reduce CO2 emissions but also fuel consumption – helping the environment and businesses alike.
Productivity-enhancing technologies likewise contribute to fuel-efficient operations. Machine control systems, for example, offer a faster way of working that, in turn, reduce cycle times, emissions and fuel consumption. At the 2016 Bauma event, Volvo CE unveiled its state-of-the-art Volvo Co-Pilot, a new control display that supports the operator in a range of tasks to ensure the highest standard of efficiency and productivity. The high-definition touch-screen display is the backbone of all Volvo Assist platforms – comprising Load Assist for wheel loaders, Dig Assist for excavators, Compact Assist for compactors, Pave Assist for asphalt pavers. Together, Volvo Co-Pilot and Volvo Assist provide real-time insight into the operation, enabling operators to maximize productivity and complete tasks quickly and efficiently.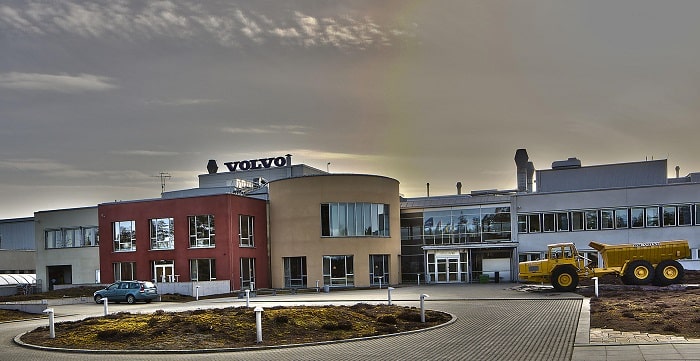 CLEANING UP THE SUPPLY CHAINS
To further minimize the impact of production operations, manufacturers are focusing on energy consumption off-site. In 2013, Volvo CE's Braås facility completed its journey towards becoming carbon neutral. The 45,000 square meter site, which specializes in the design and manufacture of articulated haulers, is now powered entirely by renewable energy sources – including wind, biomass and hydropower – that neither produce harmful emissions nor contribute to the greenhouse effect.
BUILDING TOMORROW
In efforts to build a sustainable society, Volvo CE is developing technologies connected to electro-mobility, intelligent machines, and total site solutions, to better benefit customers and the environment. One such future product is the HX2 autonomous, battery-electric load carrier. Unveiled at the industry's largest exhibition in Las Vegas earlier this year, the HX2 is part of an electric site research project that aims to transform the quarry and aggregates industry by reducing carbon emissions by up to 95% and total cost of ownership by up to 25%. Joining the electric load carrier concept is the EX2, launched at the 2017 Volvo Group Innovation Summit. The EX2 is the world's first fully electric compact excavator prototype, delivering zero emissions, 10 times higher efficiency, 10 times lower noise levels and reduced total cost of ownership compared to its convention counterparts.
CAUSE FOR CELEBRATION
Though there is much work to be done to reduce the carbon footprint in the construction industry, manufacturers are doing their bit to promote environmental awareness and develop new technologies to encourage sustainable development. With Volvo CE leading the way, there is certainly a cause to celebrate World Environment Day.