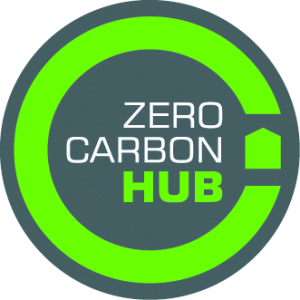 The Zero Carbon Hub is the latest name to bring its invaluable insight to UK Construction Week. The well-respected organisation has signed up as an event partner, supporting Energy 2015, HVAC 2015 and the Build Show with an impressive contribution to the seminar programme across all three shows taking place this October.
With the aim of supporting the mainstream delivery of energy efficient homes in England, the Zero Carbon Hub works to identify risks, remove barriers to innovation and help demonstrate that energy efficient, healthy new homes can be delivered by the mainstream house building industry.
Visitors to Energy 2015, HVAC 2015 and the Build Show can tap into the Zero Carbon Hub's considerable influence through a packed programme of seminars running on Wednesday 7th and Thursday 8th October. A series of thirty minute slots, with the opportunity for questions and answers, will address: the risks and dangers of overheating in energy efficient homes, skills shortages in the construction industry and a contextual look at energy in the UK and the rest of the world – just how close are we to achieving zero carbon? It will also address energy efficiency for small to medium sized housebuilders and the latest recommendations when it comes to ventilation.
The Zero Carbon Hub works to develop the technical definition of an energy efficient home. It commissions and carries out research, provides advice on managing the unintended consequences of building more energy efficient homes, publishes guidance and information and hosts events to provide forum for discussion. It also keeps the wider industry updated on changes in government policy and creates exemplar profiles to highlight innovative solutions.
"UK Construction Week is an excellent opportunity to engage the wider construction and building suitability sectors. It is vital to ensure we are doing all we can to inform the industry about the benefits of energy efficiency homes and to offer individuals every chance to talk to experts and have their questions answered,"
said Rob Pannell, managing director of the Zero Carbon Hub.
Bringing together nine shows under one roof, UK Construction Week will be the biggest construction trade event the UK has seen in years. Taking place at the Birmingham NEC from 6 – 11 October (with the trade only days from 6 – 8 October) the event will unite 1,000 exhibitors with an expected audience of 55,000 visitors.
Visitors will be able to attend Grand Designs Live, the Build Show (incorporating Civils Expo), Timber Expo, the Surface and Materials Show, Energy 2015, Kitchens & Bathroom Live, Plant & Machinery Live, HVAC 2015 and Smart Buildings 2015.
Nathan Garnett, UK Construction Week show director commented:
"The Zero Carbon Hub represents the last word in knowledge, influence and cross-industry insight. We are delighted to welcome the Zero Carbon Hub on board as an event partner and recognise the value its contribution to the seminar programme will deliver for our visitors."
For more information please visit www.ukconstructionweek.com or follow @UK_CW on Twitter.