Region's largest construction show welcomed 81,401 professionals


Dubai, United Arab Emirates – 16 December 2014 – The region's biggest construction event – The Big 5, Middle East Concrete and PMV Live – broke every record with 81,401 total participants attending the 4 day exhibition. This represents a 9% increase on 2013.
"We've had a tremendous response this year in terms of business and participants, as well as feedback on new features at The Big 5. The enhanced educational programme with more than 55 CPD workshops and the new innovation trail have been a huge hit and definitely increased our appeal with audiences," said Andy White, Group Event Director for The Big 5.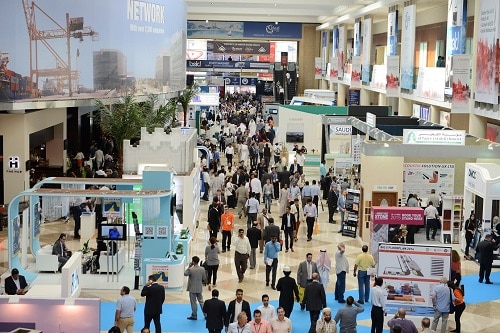 2,801 exhibitors from 61 countries participated at the event and all the halls at the Dubai World Trade Centre were used to their full capacity.
"This is the first time since the opening of the Sheikh Saeed Halls in 2009 that we've sold out and had a waiting list in fact. Business has been booming, and the show floor was buzzing with energy. If 2014 was anything to go by, we expect another bumper year in 2015," added White.
Saudi Export Development Authority (Saudi Exports) organised a national pavilion for the second time at The Big 5. On the first day of the show (17 Nov) they reconfirmed their participation for the 2015 event.
"Last year there were 27 companies under the Saudi Pavilion, this year we had nearly 100, as well as a waiting list of companies eager to bring their products and services to the exhibition. Saudi Arabia has a strong and diverse manufacturing and construction industry, and we have companies that can compete on an international level – which is why participating at The Big 5 is so important, and why we continue to be an active partner," said Feras A. Abalkhail, Director of Marketing and PR, Saudi Exports.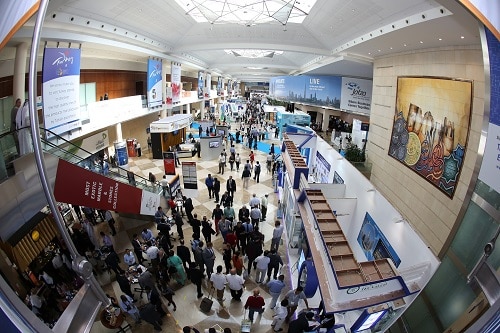 On day three of the show (19 Nov), New Zealand-based machinery manufacturer Howick Ltd signed a joint venture with Future Engineering Constructions of Egypt, worth more than AED 11 million, to use and sell Howick technology in MENA.
At Middle East Concrete, which runs alongside The Big 5, UAE-based ECOCON Group signed an AED 5 Million contract with Oman's Salem Mohiyaddin Bin Saif & Bros. The agreement, signed on 20 Nov, will see ECOCON Group set up Oman's first ever non-autoclave aerated lightweight cellular concrete production facility, in Salalah. The plant will have an annual capacity of 45,000 cubic metres of lightweight cellular concrete products, and is expected to be fully operating in September 2015, according to ECOCON Group's CEO, Oleg Zaretskiy.
At PMV Live, also co-located with The Big 5, Al Tayer Motors launched its Ford Trucks range to the Middle East market. The range is sold through Premier Motors' showroom in Mussafah, Abu Dhabi.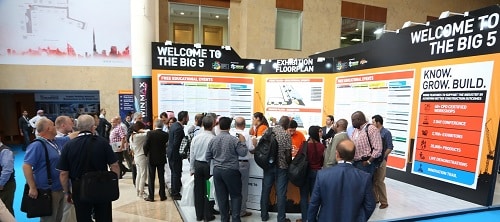 The next Big 5 event is scheduled to take place in Jeddah, Saudi Arabia, from 9 – 12 March 2015, with 570 international exhibitors showcasing their products to 11,500+ visitors. Following the success of the educational events at the Dubai event, The Big 5 Saudi will give all participants free access to 10 certified workshops plus a 2-day seminar series.
With a combined portfolio of live civil projects in Saudi Arabia valued at US$587.5 million, The Big 5 Saudi is the ideal place for construction professionals to build strong relationships and grow their business in the Kingdom.
The Big 5, PMV Live and Middle East Concrete return to Dubai World Trade Centre from 23 – 26 November, 2015.