It's hard to believe it has almost been a full two years since the industry last congregated together at what has become Victoria most anticipated event for the civil contracting, earthmoving and hire and rental industries, ACE EXPO.
Times have been tough for the Victorian industry as of late and it's often said that "when the going gets tough, the tough gets going". But if this year's expo is any indication, the industry is resilient, with almost all major brands from the 2013 expo returning to showcase their wares in 2015. A quick run through the exhibitor list for ACE EXPO shows a who's who of leading brands including Komatsu, Hitachi, Kubota, Wacker Neuson, Onetrak, Semco and more. New to ACE EXPO this year are Steelwrist, Top Hoe, Euro Auctions, Jab co, Progressive Equipment and more, all international exhibitors bringing with them new ideas, approaches and never been seen before machinery to the Victorian market.
116 companies make up this year's expo, and now more than ever, exhibitors are looking to make a deal with visitors, especially on the favourable Green Flag Thursday, which makes a return at the 2015 show. If you are in the market to purchase the latest machinery and equipment or if you have already done your research and are ready to buy, make sure you're at the show on Thursday. With dozens of deals from exhibitors on offer, keep your ears and eyes peeled as more deals are released with only 2 weeks till doors open.
Here are just a few deals you can find at ACE EXPO
– KOMATSU AUSTRALIA: Purchase a Komatsu PC30MR-3 mini excavator  at a 'Show Special' price and receive 1,000 hours of servicing included.
– AUSTRALIAN SAFETY WHOLESALERS: Receiver a special offer on 4 sensor Auto Darkening Welding Helmets
– C.R.Kennedy: Save $4,000.00 on the price of a fully installed Leica iCON excavator iXE2 and receive a bonus Phantom 2 H4-3D Quadcopter valued at $1,499.00
– DEUTZ AUSTRALIA: Receive 16% – 77% off selected fast moving original Deutz Parts
– EQUIPCO: Get a special price on 20kg air operated Grease Kit
– Fibre Rigging: 10% of all dynnema core and towing gear
– Dawn Mowers: Purchase the new Toro TX-1000 and receive a free 4 in 1 Bucket (Hydraulic) to help get you started.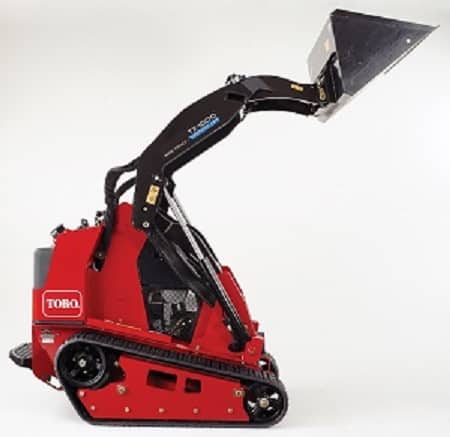 On the other end of the spectrum, Saturday at ACE EXPO is jam packed with family activities. Bring the whole family and leave the kids to enjoy the "Minion Madness" that is planned. With a free Minion Craft Zone, Minion Movie screening and even an appearance from Stuart the Minion himself, the kids will be entertained for hours while you network and explore the latest products and innovations. With an impressive Mustang display from Mustang Owners Club Victoria and the infamous Lukey Luke, Australia's leading stunt rider performing throughout the day, we have the family entertained while you talk business with the experts.
ACE EXPO will be held at Melbourne Showgrounds between Thursday 12th – Saturday 14th November 2015. Opening hours are 10:00am – 7:00pm Thursday, 10:00am – 8:00pm Friday and 9:00am – 4:00pm Saturday.
Registration, entry and parking are all free at ACE EXPO. Register today at www.aceexpo.com.au