The huge response to the first bauma Africa reflects the hunger for this type of show in a continent which is expanding at an exponential rate. When Messe München International first decided to set up the first ever major mining and construction trade show in southern Africa, they seriously underestimated how many applicants they would get.
Messe München's first estimation for bauma Africa, which will take place in Johannesburg in September, was that 20,000m2 would suffice for around 200 exhibitors. But that estimate has had to be upgraded several times. First they increased the space by 15,000m2 to 35,000m2, but the demand kept increasing. It has now been fixed at 50,000m2 with a total of 400 exhibitors.
"We've had to add three extra halls of space. We could invite a lot more exhibitors, but we've run out of space. If we get it right the first time, there's a huge potential for growth. We're already talking about making the show bigger next time," said Elaine Crewe, CEO bauma Africa.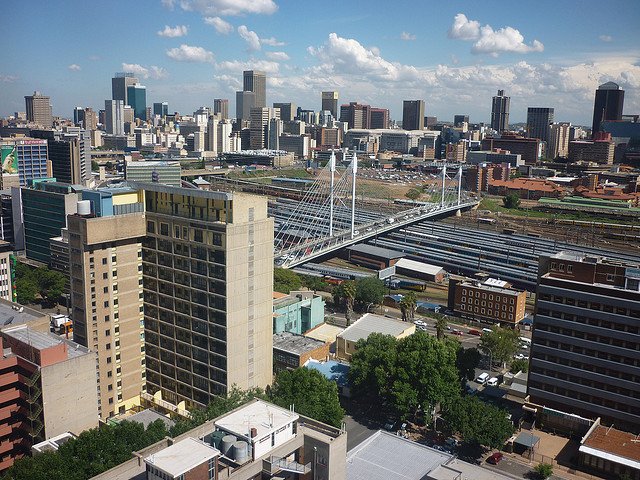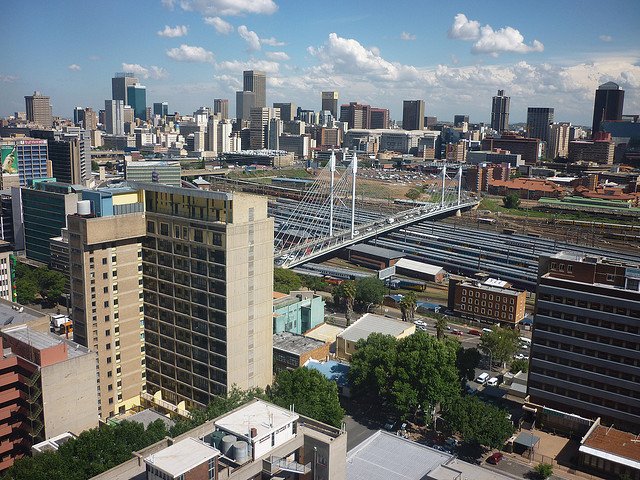 Crewe is confident that bauma Africa will be a success. "The organisers all understand the African markets very well and are creating a truly African event which will be unlike any other bauma show. Although 62% of the space is reserved for South African exhibitors, we've had a global response. There are a lot of German exhibitors because of the links with bauma Germany, but we also have nine international pavilions. We'll begin marketing the event to the African nations very soon. We're expecting visitors from all over Africa."
The choice of South Africa as host is appropriate. It has the largest economy in Africa and is one of the five BRICS of leading emerging nations. South Africa is also leading the way by recognizing the critical role of infrastructure in economic development.
Last year the country's president, Jacob Zuma, announced a plan to spend US$97 billion on infrastructure over the next three years to upgrade roads, ports, and transportation networks. The main aim of the plan was to access the large reserves of coal and other minerals. Although some ratings agencies remain sceptical about the scale of the project there's no doubt President Zuma is determined to build the core foundations for economic growth. Looking even further ahead, South Africa plans to spend US$462 billion on infrastructure over the next 15 years.
Professor Dave Root, from the University of the Witwatersrand's School of Construction Economics said: "The South African construction industry had a big period of expansion during the build-up to the World Cup in 2010, and although it's dropped off a bit since then, the Government's huge spending on infrastructure will drive it forward. There's a massive latent need for infrastructure, not just in South Africa, but throughout the continent. With the absence of growth in other parts of the world, more global firms are starting to look towards Africa, which was a more marginal market for a long time."
There's no doubting the amount of construction work which needs to be done. According to the World Bank, Africa's's infrastructure deficit is the biggest obstacle to sustained growth. The Bank says Africa will need to invest nearly US$93 billion per year over the next decade to bridge the gap.
There have been false dawns before in Africa, but there are reasons for more optimism this time. Africa is the world's fastest-growing continent just now. Over the next decade its GDP is expected to rise by an average of 6% a year. Foreign Direct Investment has gone from US$15 billion in 2002 to $37 billion in 2006 and $46 billion in 2012.
Politically, too, there is more stability. At the end of the cold war only three African countries had democracies; since then the number has risen to 25. War is far less common than it used to be. Perennial hotspots for conflict, such as Angola, Chad, Eritrea, Liberia and Sierra Leone, have calmed down.
There has already been infrastructure development in Africa on a large scale. Billions of dollars have been spent on roads and schools over the past decade. New airports have been built in Kenya, Senegal and Rwanda and an interstate railway project will connect Sudan and Chad.
There are ambitious new financing mechanisms in place. The African Development Bank's infrastructure bond scheme has raised US$22 billion to finance ports, railways and roads. In Lamu, a new port could transform the export potential of Kenya, Ethiopia and South Sudan.
Africa's high fertility rate will also play its part in fuelling the construction boom. In 2010 Africa had 51 cities with more than a million inhabitants, and only one city – Cairo – with more than 10 million. By 2040, it is expected to have more than 100 cities of more than one million inhabitants and seven cities of more than 10 million.
The largest city will be Kinshasa, where the population is expected to reach 24 million by 2040. Entire new cities are being developed, such as Tatu City in Kenya, the City of Light in Accra and King City in Takoradi. In Nigeria, there is the Greater Port Harcourt City and the modern Eko Atlantic City is built on reclaimed sea.
On a more microscopic scale, the state of the continent's roads is an equally massive problem. Only about 60% of rural people live within 2km of an all-season road in Africa's middle-income countries. In the continent's poorer countries, the figure is even lower. In Ethiopia, for example, it is 10.5%. African farmers without adequate road networks are condemned to eat what they can carry on their heads. As a result, nearly half of the hungry people in Africa are farmers.
What Africa needs above all else is integration of resources between the many nations for the common good. This allows opportunities for large infrastructure projects that span borders. Initiatives such as the North-South Corridor and the SADC Infrastructure Master Plan present massive opportunities for Public Private Partnerships (PPPs).
"We're gradually seeing more integration of the economies in the Southern African nations," said Professor Root. "This integration benefits everyone. South African retailers and retail developers are moving heavily north of the border and the construction companies are part of this same trend of expansion. They see great opportunities opening up in Ghana and Nigeria, Uganda and Zambia. Brazilian and Portuguese contractors are also trying to be active in Angola and Mozambique. It's relatively small-scale on a global at the moment, but with huge potential to grow."
The expectation of rapid growth is what drives interest in Africa from global firms. But in order to take advantage of Africa's growth, they have to be in the game for the long-haul, Root says.
"You get your foot in the door so that you are on the spot when the growth occurs. We're already seeing global property companies, like CBRE and Mace, opening local arms. They are building up their presence in South Africa rather like Carillion did in the Middle East. Consultancies like Parsons Brinckerhoff, Gibbs and WSP are also active in Africa. But you can't just walk in the door and pick off isolated projects. First you need to work in joint ventures with local people. For construction companies coming to Africa, it takes a long time to build up relationships and become part of the local fabric."
The first bauma Africa is on September 18-21, 2013 at the Gallagher Convention Centre, Midrand, Johannesburg, South Africa.
Author: David Smith
Picture:  Evan Bench.