The Director of Urban Planning at the Dubai Creative Clusters Authority explores the city's new architectural trends and discloses innovative guidelines for master developers.
Dubai, Sep 20, 2016 – One of the top 50 business leaders inspiring the UAE (Forbes, 2015), Ahmad Abdulrahman Bukhash is the man behind iconic master plans in Dubai such as the Dubai Design District, which he is responsible for reviewing and regulating.
Director of Urban Planning at the Dubai Creative Clusters Authority (DCCA), member of the Dubai Advisory Committee for the Architectural Program Development at the American University of Dubai, Chief Architect and Founder of ARCHIDENTITY, member of the Gaia Awards' judging panel of The Big 5 2016: Director Bukhash is an authoritative opinion leader when it comes to urban design and architecture.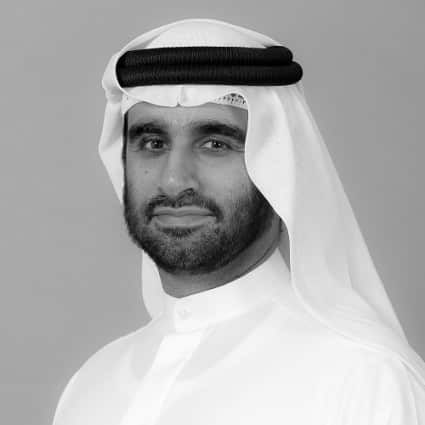 "Dubai is like a bubble city, where each micro-city has its own theme. However, the Emirate is also developing its own specific style, which is a unique combination of a modern, futuristic design and a local, traditional one. Dubai's urban design will increasingly reflect this fusion, according to Director Bukhash: "Modern and traditional ideas can coexist in architecture."
The growing integration of local traditional building features has two main purposes: first, it responds to the needs of the Emirati population and its lifestyle. "New mixed use communities introduced by the government, semi-government institutions and private developers are the archetype of a stronger attention paid to the requirements of the local residents, with higher building efficiency and minimalist design approaches. Although as Emiratis we enjoy a contemporary and modern design, we still treasure our traditional lifestyle. This reflects for example into our preference for balconies that look towards courtyards rather than on the main roads; a concept that is being integrated in a number of private developments, and is now trickling into new master developments as well."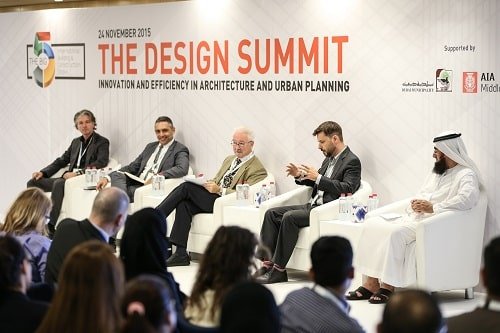 Second, traditional building features offer effective solutions to the issue of energy saving and environmental sustainability. "Traditional architecture incorporated passive cooling systems that took advantage of renewable energy sources to provide cooling and ventilation to the buildings. They also offered protection from the heat. The ancient courtyard concept provided an external solar barrier that granted natural lighting. These traditional building solutions can be developed and applied to any type of project, be it residential or commercial. Clients today are more and more aware of these options and increasingly request consultants to incorporate traditional systems in new building developments. Tradition is offering excellent solutions to current sustainability issues".
Not only the future architecture of Dubai will be a combination of tradition and modernity: its urban development will be more and more green. As a member of the judging panel of the Gaia Awards, the industry's most respected awards honoring construction equipment and products integrating the concept of sustainability in the Middle East's built environment, Director Bukhash is an advocate of sustainable building solutions.
"Beyond architectural and urban design, sustainability can be effectively promoted through green building products. Private companies in the construction industry are highly innovative when it comes to green technologies. The Gaia Awards organised by The Big 5, the largest construction show in the Middle East, are an excellent platform supporting sustainable products available in the market. More and more developers are now realizing that the initial investment on green and sustainable building solutions is an actual return on investment in the lifecycle of a project."
According to Director Bukhash, the Green Building Regulations recently introduced by the Dubai Municipality will further encourage the adoption of green building best practices by the local construction industry. "Several new projects are integrating simple yet effective sustainable solutions, one of them being the reduction of the building's glazing surface and consequently its external permeation."
"The Government is strongly committed to increasing Dubai's sustainable development. Master planners are urged to integrate community facilities and connect new developments to the growing public transportation system, including the metro and RTA's city wide cycling network." The Roads and Transport Authority (RTA), in fact, is currently expected to deliver 900km of cycle paths by 2020, including interlinked community tracks.
"At the DCCA, we are now creating guidelines to promote future sustainable development in the Emirate. One key aspect we are working on is the formulation of a new innovative policy for master-developers to develop not only the buildings, but the environment around them too. Landscaping, integrated transportation systems and community facilities will have to be designed and developed along with the buildings themselves in a controlled and phased manner".
The DCCA's Urban Planning Department directed by Ahmad Bukhash is also committed to encourage an architectural design that promotes socialisation and a healthy lifestyle in a friendly environment. The DCCA is mandated to promote Dubai as one of the world's most attractive cities for creative businesses. In order to promote creativity in its free zones, the Authority is therefore developing master plans that include community facilities, arcades and pedestrian paths that encourage people to walk, network and relax.
The iconic Dubai Design District (D3) is probably the most famous DCCA's free zone in terms of design and architecture. "D3's masterplan has been developed in a unique way, following a smart city guideline system. Technology integrated in the development is cutting edge. Everything is going to be connected to a central BMS (Building Management System); a Geographic Information System (GIS) will also help analyzing energy consumption. Several areas are designed to encourage people to walk, allowing for a greater community interaction and enhanced visual connections."
The Dubai Design District will also feature a prime waterfront development soon, as part of the Dubai Canal Extension project. "This will be a prime mixed use development including global brands in the leisure, hospitality and retail industries. New guidelines soon to be issued will further promote the combination of technology and sustainability within the development; I think this is extremely encouraging for the future of this project, and the overall development of the Emirate of Dubai," Director Bukhash concluded.
As a member of the Gaia Awards judging panel, Ahmad Bukhash will be selecting this year's Gaia Awards winners, at The Big 5 2016. The awarding ceremony will take place on Nov 23, 2016 at the Dubai World Trade Centre (DWTC).
Running from Nov 21 to 24, The Big 5 2016 is expected to attract 75,000 participants, hosting over 3,000 exhibitors across the entire DWTC venue. The Big 5 in Dubai is the largest, most influential and renowned construction industry event in the Middle East. The show, organized by dmg events Middle East, Asia and Africa, is considered the number one choice for construction professionals to network and source thousands of innovative products.
To know more about the event, visit www.thebig5.ae.