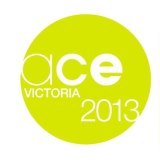 ACE VIC (Australian Construction Equipment Expo) is a popular event but is held only once every two years. The next show is fast approaching and will be held on 21-23 February 2013 at Sandown Racecourse in Melbourne.
This year the three days are been split into some exciting themes and offer great opportunities.
Thursday 21st February is day for bargains. Take a stroll around the show and find the green flags – you'll get a great deal on offer! It's also the day for students and apprentices to take a tour of the stands. They'll have some hands-on opportunities.
On Saturday it's a day for the family. Get there early and your child may be in the first 100 that receive a free safety vest and will also be entered into the ACE treasure hunt. They'll also be treated to free giveaways as they tour the stands. In addition, this is the day to for you to try out the machinery. You can test drive excavators and loaders galore.
Amongst other heavy machinery, you'll find all of these at the show:
Earthmovers
Paving equipment
Ploughs
Excavators
Fork lift trucks
Movers
Drills and bulldozers
The show opens at 9 am every day. Be sure to attend early so that you can be first in the line to discover the tools of the trade that will boost your productivity and achievements.