Messeplatz Luzern will become again a hub of the construction machinery industry, from February 21st to 24th 2013.
The 16th Edition of BAUMAG offers room to novelties for exhibitors in civil engineering and heavy constructions, in four halls and an expanded outdoor area.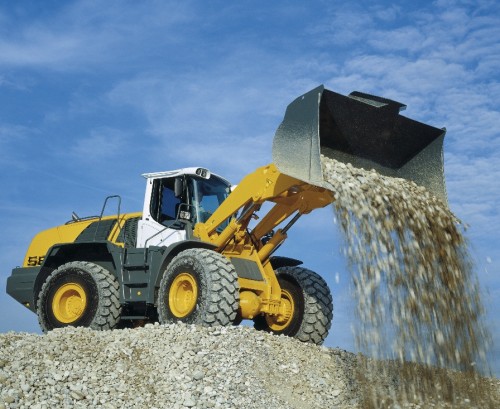 With 17.000 local and foreign specialized visitors the event counts as the turning point of the sector, for effectiveness oriented novelties, sustainability, environmental and personal protection.



Sought after locations for an exclusive specialized fair
The constructions sector distinguishes as an innovative sector and is yet again the growth engine of the Swiss economy. Locations at BAUMAG 2013 are much sought after. Four months prior to the event there are only very few availabilities left. The whole bandwidth of turnkey suppliers, specialists, newcomers and market leaders will be present on the spot and will show for the specialized fair public their newest products. Both exhibitors and visitors value BAUMAG as a precious networking platform to use during the four fair days.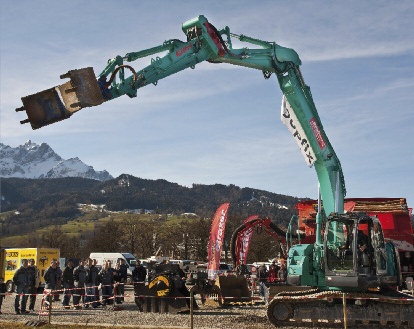 Magnets for the public
The master brick layers qualifications for the Region 2, supported by the Swiss Association of the Master Bricklayers is one of the main attractions on the fair. This is a preliminary for the Swiss Bricklayers Nationals 2014, organized by the Maurerleerhallen Sursee. There are great prizes to win in the mini excavator contest. This skills contest is presented by the fair partner "baublatt" – great fun for all BAUMAG visitors.

BAUMAG – Construction machinery fair Lucerne, Switzerland
Exhibitors:
producers and dealers of construction machines and equipments, tools, recycling facilities, gravel and cement plants.
Visitors:
contractors and constructors, painters and plasterers, roofers, gardeners and scaffolders, operators of recycling facilities, gravel and cement plants.
Date: Thu, 21. – Sun, 24. February 2013
Place: Messe Luzern
Open: Thu – Sun, 9-17
Entrance fee: Adults CHF 15.- Children up to 16, accompanied by adults, free
Info: www.baumaschinen-messe.ch
Organizer, Subscriptions and Information on the 16th BAUMAG:
ZT Fachmessen AG
Pilgerweg 9, CH-5413 Birmenstorf
Tel. +41 56 204 20 20
Fax +41 56 204 20 10
www.fachmessen.ch
[email protected]