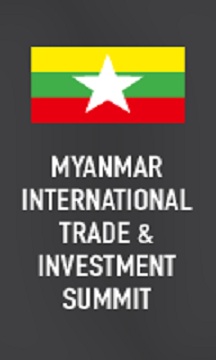 Jim Rogers, a renouned American Investor and Author has expressed that Myanmar is-'Probably the best investment opportunity in the world right now'
On the 4th and 5th March 2013, Oliver Kinross will host The Myanmar International Trade and Investment Summit; a not-to-be-missed event for any international company looking to do business in the New Myanmar. The event will take place in Myanmar's capital Yangon.
Following democratic reform and the ending of international sanctions, Myanmar is predicted high levels of economic growth in the coming years and will be the next 'rising star' in Asia. After passing the Foreign Investment Law, Myanmar is in the pipeline for immense opportunities of business development in their country as it is now open to trade and investment. Myanmar has huge potential in all sectors of its economy. Someone who shares such optimism of the future development in Myanmar is Gary Biesty, A Chairman for the Law Office in Myanmar, 'Myanmar has all the ingredients that have attracted investors to other Asian emerging markets – vast natural resources, including oil and gas, a large, well-educated workforce, high literacy rate and 45 million potential consumers' . Gary Biesty will be speaking at the summit, along with 30 other high level international speakers.
The two-day summit will feature a multi-streamed Conference which will cover all fast-growth industry sectors in Myanmar. Attending, will be Ministers and high level executives from International businesses; ranging from every industry that will be covered at the conference; Infrastructure and Construction, Transportation, Telecommunications, Mining, Oil & Gas, Agriculture, Tourism & hotel Development, Retail & Real Estate and Banking & Finance.
Extensive networking opportunities will allow the participants to meet, interact and discuss future business plans, there will also be many opportunities to learn from the best with case studies from the business leaders in Myanmar.
All attendees will gain an insight into the main Infrastructure and Construction projects taking place in Myanmar and they will be benefiting from a practise guide to tendering contracts. The event will present an insight into the booming hotel and tourism opportunities as well as learning of the Mining, Natural Resources and Oil and Gas in the country.
Due to an influx in interest it is critical that delegates register early at
charlotte.paige-smith@oliverkinross.com
to secure attendance.
Source: Oliver Kinross Ltd.