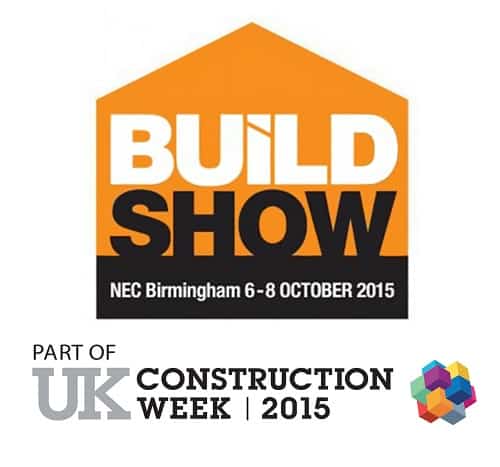 With the horizon for mandatory BIM on government procured projects looming ever closer, the seminar programme for the BIM Prospects Theatre at the Build Show, is going from strength to strength.
Taking place as part of UK Construction Week at the Birmingham NEC this October, the BIM Prospects Theatre has been curated by the Building Research Establishment (BRE) and promises to deliver the most comprehensive BIM education programme seen to date.
Miles Watkins, BRE's Group Business Development Director commented: "Our key focus at BRE is on helping industry and government meet the challenges of the built environment.  The BIM Prospects Theatres at UK Construction Week will provide a unique chance to interact with professionals from all sectors, giving us a fantastic opportunity to engage, share best practice and help move the industry forward."
Delivered by different clients, developers and software manufacturers each day, the packed schedule of content has been carefully designed to explain why industry professionals need to understand and adopt BIM in order to stay competitive, increase efficiencies, save time and reduce costs on their construction projects.
Speakers have been carefully chosen from around the industry, each one bringing a unique perspective and insight to this important topic.  Among the figures taking to the stage will be: Andrew Carpenter chair of BIM4Housing, a cross-industry group open to all organisations involved in the design, construction, management and delivery of housing and Nick Tune, CEO of CoBuilder UK, which supports manufacturers, contractors and facilities managers to produce and use accurate built environment data.
Other speakers include Dr Sarah Graham, UK division Hhead of global integrated 3D software supplier, Integrated Environmental Solutions Ltd and David Jellings, managing director of BIM validation leaders Solibri UK.
A key area to be covered in the seminar programme is practical delivery of COBie, which is central to meeting the 2016 target.  During 2013, 11 major contractors took part in stage two of COBie trials in order to test different technologies and workflows that produce COBie outputs and identify potential issues. The seminars will examine the solutions to some of those issues in order to successfully deliver COBie, including case studies from the trial and best practice perspectives from the USA.
Another major focus will be practical delivery of International Foundation Class (IFC), the industry standard open data model.  These seminars will explain IFC, as well as when, where and how it should be used effectively, incorporating practical examples by practitioners on how they use IFC to deliver integrated BIM.
Other subjects under the microscope include making BIM work for construction product manufacturers, which will take a closer look at the various software programmes and BIM libraries that enable manufacturers to make their products easily available to architects, designers and contractors. Finally, each day of seminars will finish off with a session looking at what is needed to ensure businesses are BIM Level 2 ready, ahead of the legislation changes next year.
Nathan Garnett, show director, commented: "BIM is a massive topic for the construction industry but there is still a huge amount of confusion and uncertainty surrounding it.  In fact, we completed some research earlier this year, in which 96 per cent of respondents felt there was a need for greater training and support around BIM.  We believe that the seminar programme the BRE has put together will go a long way towards addressing this need and will provide useful insights and advice for all concerned."
Bringing together nine shows under one roof, UK Construction Week will be the biggest construction trade event the UK has seen in years.  Taking place at the Birmingham NEC from 6 – 11 October (with the trade only days from 6 – 8 October) the event will unite 1,000 exhibitors with an expected audience of 55,000 visitors.
Visitors will be able to attend Grand Designs Live, the Build Show (incorporating Civils Expo), Timber Expo, the Surface and Materials Show, Energy 2015, Kitchens & Bathrooms Live, Plant & Machinery Live, HVAC 2015 and Smart Buildings 2015.

For more information please visit www.ukconstructionweek.com or follow @UK_CW on Twitter.