Wind turbine operations under discussion at Summit in Amsterdam on 4-5 November, with speakers from Siemens Windpower, Windhoist and Liebherr.
The technical challenges and future trends in wind turbine construction will be discussed during the fifth World Crane & Transport Summit being held in Amsterdam on 4-5 November 2015.
Participants in the wind turbine panels will be Norbert van Schaik of Siemens Wind Power, which manufactures wind turbines; Declan Corrigan of Windhoist, a lifting company that has worked on more than 4000 turbines; and Hans-Dieter Willim from crane manufacturer Liebherr-Werk Ehingen.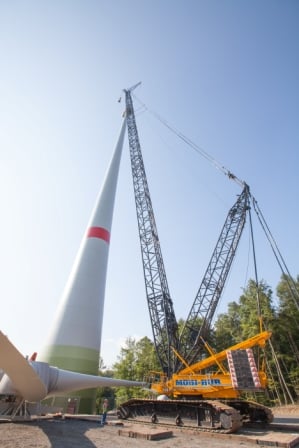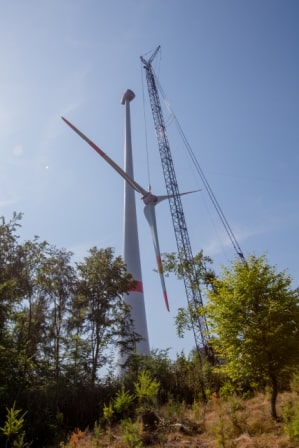 Norbert van Schaik, who is project specialist for transport, crane and installations at Siemens Wind Power, said the round-table will be an opportunity to discuss some key issues surrounding the transport and lifting of wind turbine components.
"The industry needs to think outside the box. The turbines are getting higher: we are now working at heights of 140 m to the centre of the rotor – which would have been unthinkable 10 years ago – and already we are looking at designs for even higher turbines."
"And the components are getting bigger, which has implications for ground transport, including the impact of wind loads."
"We need to forge links between the turbine manufacturers and the lifting and transport companies, to create the tools and methods to erect wind turbines efficiently and quickly."
The full programme for the event, and the booking page, can be found at the following links:
The programme for the two-day conference is now almost complete, with Jan Klein, CEO of Mammoet, giving the keynote address at the event.
Topics being covered by the conference include:
new guidelines on the operation of SPMTs;
proposals for a crane operator licencing scheme for Europe;
Failure investigations;
Developing crane markets around the world;
Private equity role in the lifting industry.