Construction Companies Following UK Trend to Rent Plant Machinery and Vehicles, Says Top Supplier
UK firm announces 10% month-on-month growth at Big 5 PMV as firms use its Doha-based rental option to counter economic downturn
More Middle East construction companies are opting to rent rather than buy plant machinery and vehicles in the fight to recover from the economic downturn, a leading supplier says.
Nixon Hire, one of the largest independent construction equipment rental companies in the UK, confirmed at the Big 5 PMV exhibition in Dubai today that it has sustained a month-on-month growth of 10 per cent since its expansion into Qatar in November 2009.
The company has capitalised on market instability and the reluctance of companies willing to invest in their own plant machinery and vehicle fleets to grab a business foothold in the Gulf from a regional base in Doha.
Managing Director Chris Nixon said the company is now formulating plans to ensure continued growth and sustainability of the business, and that a successful outcome for Qatar's 2022 FIFA World Cup bid could accelerate expansion into other Middle East markets.
Speaking from the company's stand at the Big 5 PMV, which runs until Thursday at the Trade Centre Arena of Dubai World Trade Centre, Nixon said: "We have seen an improvement in the construction industry in 2010 and things can only get better.  The GDP in Qatar is double digit and we are ideally placed to expand further into the region.
"Obviously, we are not the only company which could benefit substantially should Qatar succeed in its 2022 FIFA World Cup bid, in view of the business that would generate. So we obviously have an interest in the announcement of the winning bid on 2 December."
Nixon Hire 2
Nixon believes that there is huge potential in the region for the continued growth of the construction equipment rental market. "In the UK, 80 per cent of contractors hire their machinery and we are seeing a trend emerging towards this culture in the Middle East," he said.
Renting plant and machinery not only saves on the high initial outlay but also cuts out fleet management and maintenance costs. It also ensures fleet managers have the latest technology and targeted equipment for each project, and that expensive machinery does not lie around unused.
Nixon added: "It is important for customers to realise the true cost of purchasing machinery, which includes the cost of storage space, minimising downtime, insurance and maintenance of the fleet and ensuring that the equipment is fully utilised to create value for money.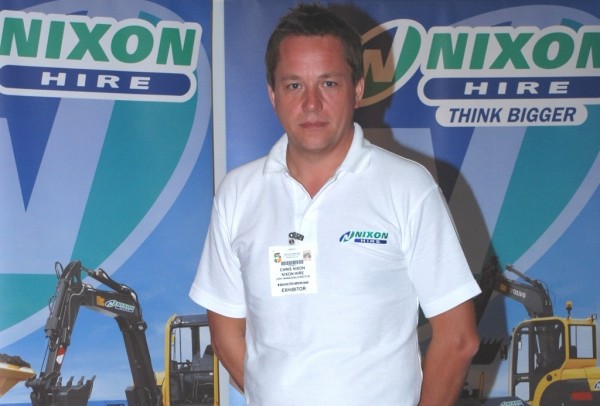 "Our fleet is constantly updated to keep up to date with the latest ever-changing safety features and customers have peace of mind in that we provide cover for all breakdowns and repairs, taking the hassle out of maintaining a fleet of machinery."
"Last year brought the most challenging situation we had seen since the company was established in 1967," said Nixon. "The region was cash scarce, but this worked positively for us, since many construction companies that would not have previously considered renting equipment turned to us.
"We also experienced cases where companies offloaded their fleets onto us to manage while they concentrated on running their businesses.  The advantage of hiring equipment is that it doesn't sit on the customer's day to day balance sheet."
Nixon Hire is currently involved in supplying German construction giant, Bilfinger Berger with compaction equipment for their Barwa City Development project in Doha, Qatar.
Source: Big5 Press Room