Data for the sector by Unacea-CER were presented yesterday during SaMoTer Day at Veronafiere. More than 100 companies attended the event. The next edition of the triennial construction machinery exhibition is scheduled 3-7 May 2023 alongside Asphaltica.
Verona, 15 June 2022 – More than 100 companies took part in SaMoTer Day 2022 at Veronafiere yesterday for the presentation of the forecast report detailing the performance of the construction machinery sector analysed by Unacea (Italian Construction Machinery Union) and CER (European Research Centre) as part of the run up to 31st SaMoTer scheduled 3-7 May 2023.
The construction machinery sector, despite the energy crisis and problems affecting the procurement of raw materials, enjoyed excellent results in 2021, with +30% in sales for a total of 28,465 units. Growth in 2022 is expected – albeit with a physiological deceleration – to be around 10%, with estimated sales of 23,599 units.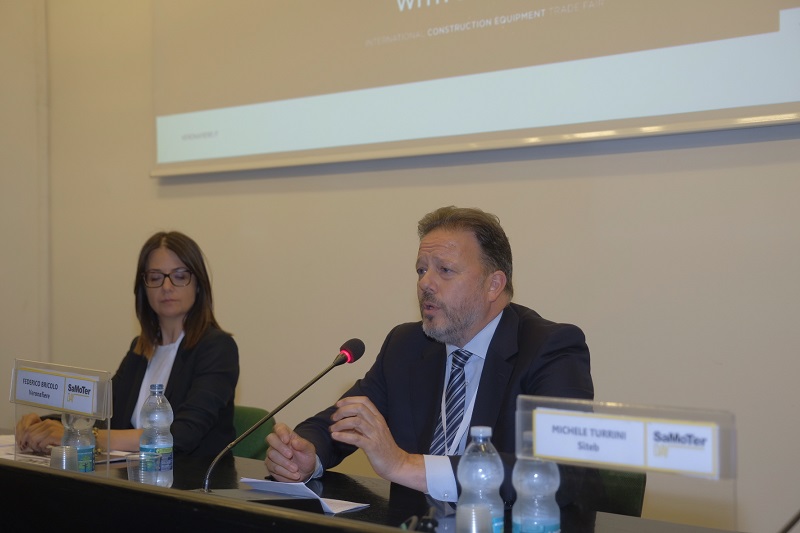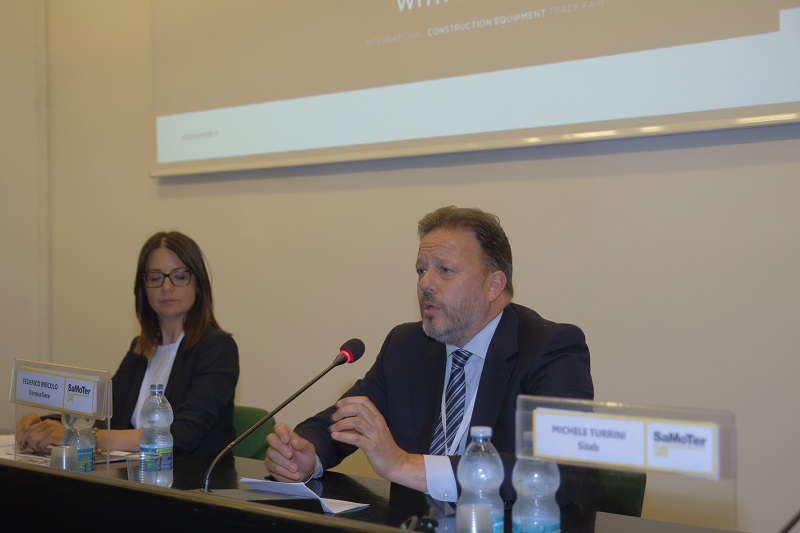 "Like all trade fairs, SaMoTer is a business multiplier for companies attending the event," claimed Federico Bricolo, President of Veronafiere. "The companies place their trust in trade fairs between 2012 and 2019 posted 12.6% more growth in sales and 0.7% in gross margin (Ebitda) compared to competitors. Some sectors have achieved above-average results: mechanical engineering – the sector represented by SaMoTer – performed even better with +14.4%. We are planning for 2023 an edition of the show that will take into account this scenario of significant expansion which, in coming years, will see the Italian construction sector receive more than 107 billion euros of Recovery and Resilience Plan (RRP) funds. This is why we are also moving at government level, to ensure that institutional decision-makers attended SaMoTer and thereby facilitate discussion about these issues with companies and associations."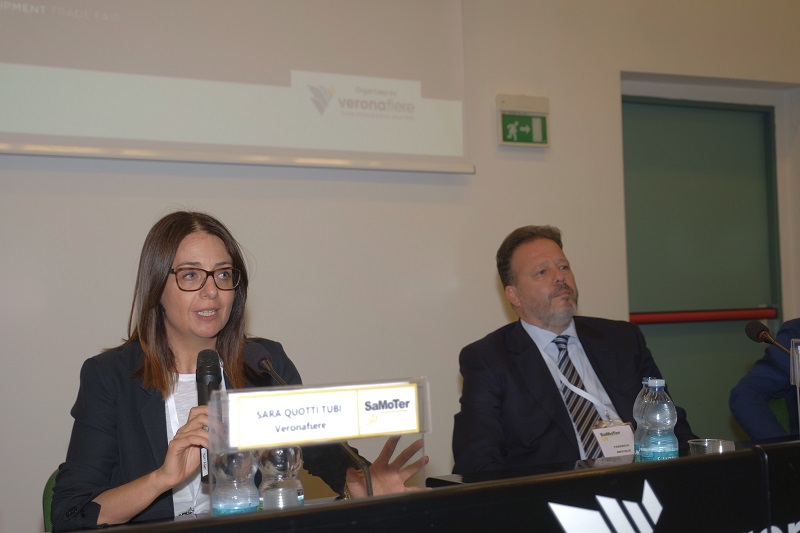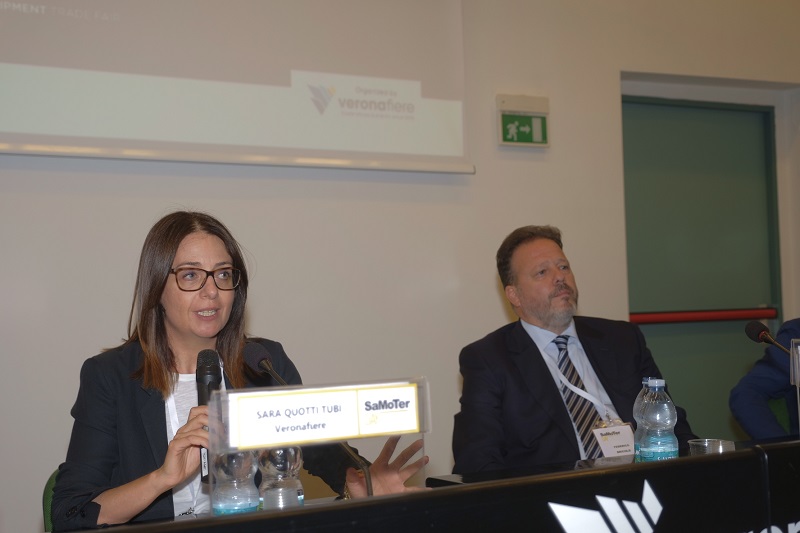 "One of the innovations at the next edition of the international construction machinery exhibition is the SaMoTer Lab," explained Sara Quotti Tubi, SaMoTer event manager. "This is a specific area combining innovation and sustainability that will achieve genuine impact. I am referring to effective technologies, software, automation and digital. Lab will promote collaboration and synergy between companies, institutions and research; a truly useful place for discussion, training and information. Furthermore, the SaMoTer Innovation Award returns on 23 February 2023 for technical and technological innovations. Then on 24 February takes place again SaMoTer B2 Press, the occasion promoting meetings between companies and the national and international trade press."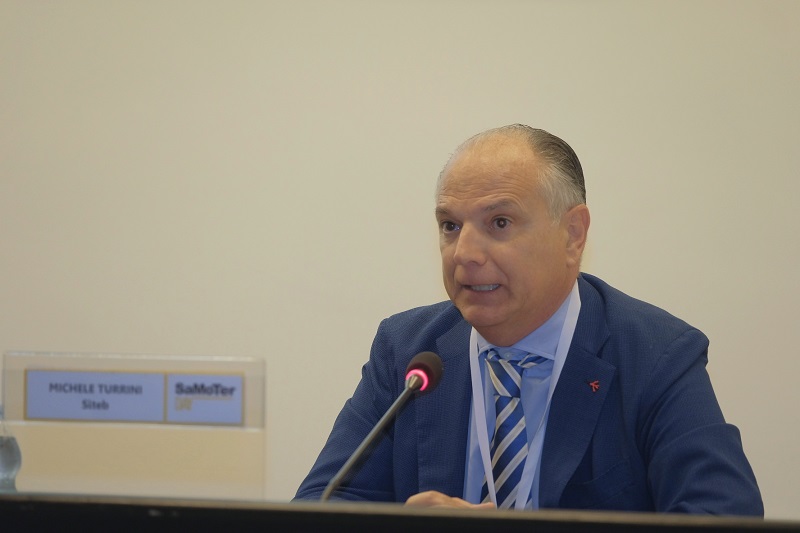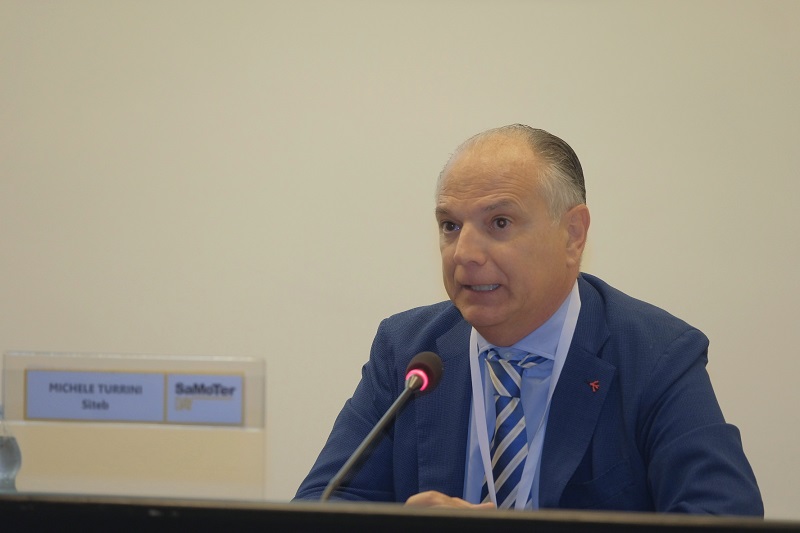 Asphaltica, the trade fair for technologies and solutions for road paving, safety and road infrastructures, will also be held at Veronafiere 3-7 May 2023 in conjunction with SaMoTer. Michele Turrini, President of Siteb (Strade Italiane & Bitume), said: "Let's start with the success of the Asphaltica 2021 event attended in person by an excellent number of qualified operators despite the restrictions imposed by the pandemic. The conglomerate and bitumen supply chain posted excellent results in 2021 in terms of production and sales, with product quantity up from 23 to 27 million tonnes. This excellent performance, however, must also take into consideration the routine maintenance requirements of Italy's road network, for which at least 35 million tonnes of conglomerate would be needed every year. As regards the first half of 2022, results are not quite as good, given the high cost of energy and raw materials that penalized bitumen producers and machinery importers, posting -35%. We hope to recover in the second half and close the year by limiting losses to -10%."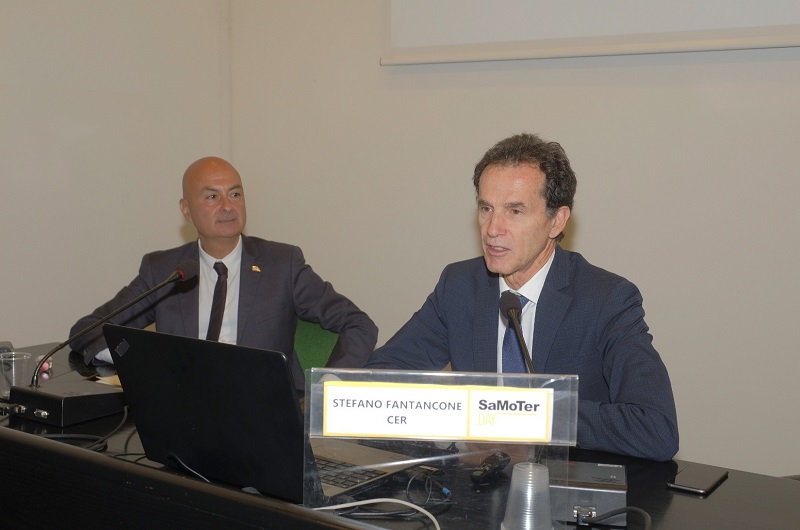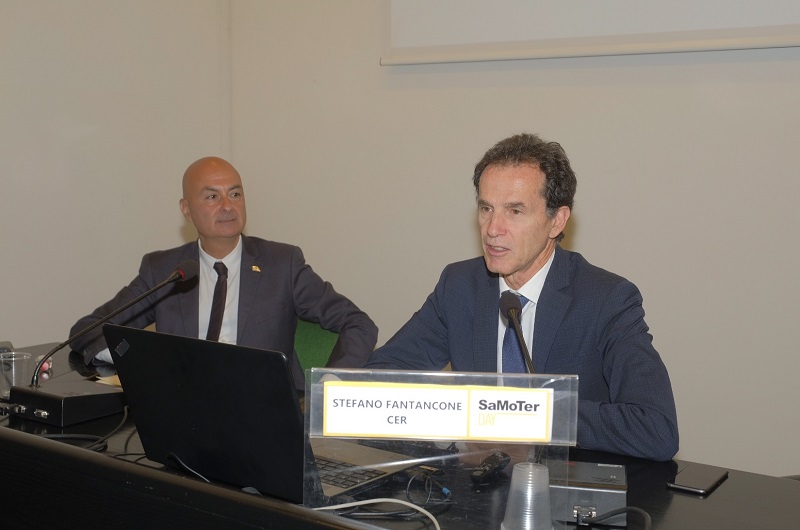 The data in the Unacea report outlined by Stefano Fantacone, CER scientific director (European Research Center), indicate that there was a strong acceleration in sales in the last quarter of 2021. Even data for first quarter of 2022 seem to reflect only a slight slowdown in the wake of macroeconomic phenomena impacting the price of energy and difficulties in procurement of parts. Nevertheless, the trend in the construction machinery market remains positive, particularly for crawler excavators, wheel loaders and wheel-mounted excavators. Growth by type in 2022 will see an increase of 10% for telehandlers, 11.3% for construction machinery, 11.8% for earth-moving machinery, 15.1% for road machinery, and 17.4% for concrete machinery. As regards exports, the first quarter of 2022 posted a total value of 689.5 million euros, achieving +7.4% in value compared to the same period in the previous year; imports saw a total of 529.7 million euros, at +94,7%.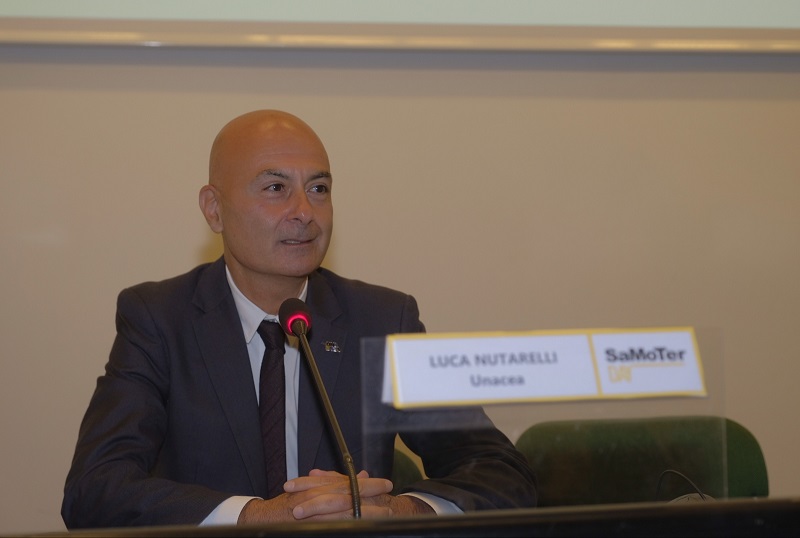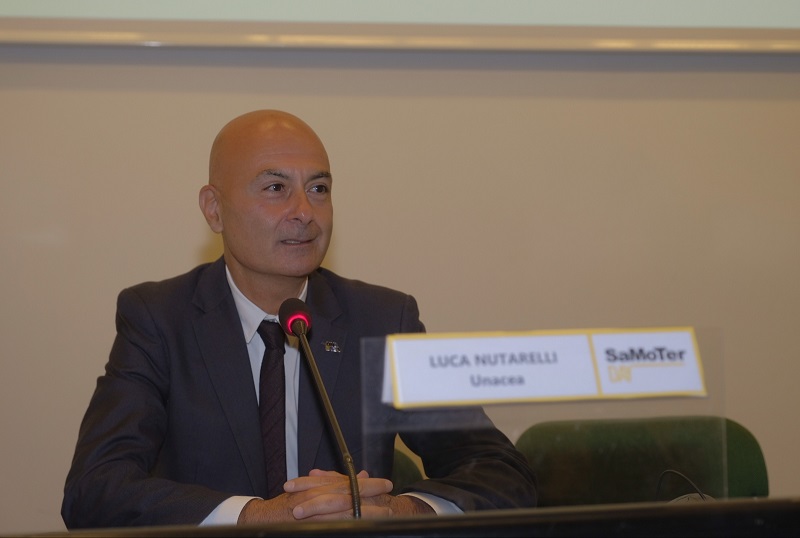 Luca Nutarelli, Secretary General of Unacea, states: "The construction machinery market in Italy continues to be dynamic, even if there is a slowdown for order books arising from uncertainties caused by geopolitical tensions. However, we hope to close the year with two-figure growth."
The event ended with a talk involving David Bazzi, Managing Director of Komatsu Italia Manufacturing, Mario Spinelli, Managing Director of Wirtgen Italia, and Gianmarco Ronco, Marketing & Communications Manager of Cifa, who all expressed the point of view of companies as regards the market.
Source: Samoter Press