Machinery Movers is set to re-launch its construction machinery show 'Demonstration Days' this autumn, with a machinery demonstration weekend planned in County Cork, Southern Ireland on October 26th and 27th at Mitchelstown Business Park.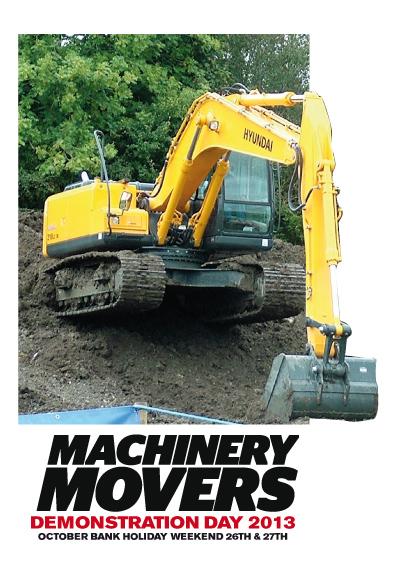 Machinery demonstrations are considered a key tool for selling equipment and with a spark of confidence making a welcome return to the industry in Ireland, Machinery Movers is taking the plunge in a bid to spark interest from within the construction machinery industry.
With a total of 15 exhibition spaces available for the event, the organisers are optimistic that in these challenging times, there will be an enthusiastic turnout of both machinery dealers and buyers alike. Already booked are the Ireland dealers for Hitachi, Takeuchi, JCB, New Holland, Hyundai Heavy Industries, Kubota and Finning. Also Express Earthmover Tyres, Sandvik, Dungannon Plant Sales, and Allu, have secured their stand space. Only four stands remain to be sold.
For the dealer, demonstrating is the optimal method of selling equipment as the end-user is offered a first-hand demonstration of the ability of the machine. For buyers, the element of demonstration offers them something more, as the insight they gain from a demonstration is far beyond the reach of most sellers outside of a demonstration site.
Machinery Movers hosted its inaugural demonstration event in 2008 and this year's event plans to build upon that attendance with a target of 4000 visitors.
Buyers are excited about what is new and available on the market while dealers are eager to see who is buying and what is desirable in this new economic climate.
There is a general consensus that we need to work together to build up the market to make demonstration days a worthy event in the construction industry calendar in Ireland.
Jonathon Wills of Wills Bros Civil Engineering is excited about what he says could make for a very interesting show.
"It has been a while since we have seen this type of event in Ireland but I would be happy to attend. These events are a great showcase for what it new out there and it offers buyers an insight into new technology and new developments in the industry that you might read about but would not necessarily see in action except at a demonstration.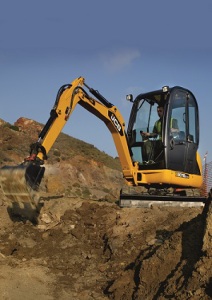 "These events are also very positive for getting people from the industry together – getting people talking. When we don't host demonstration days, industry leaders don't get to see each other and people drift apart – it is a positive event for relationship building. We need the dealers to get involved and put on a good show – to showcase what is available. I've attended shows in England and Germany this year and both were very worthwhile," said Jonathon.
Equally enthusiastic was Matty Walsh of MW Hire who is delighted that this type of event is making a return to Irish soil.
"We are always looking for ways of showcasing what we have on offer. A demonstration is a great way of grabbing the attention of buyers and if everyone gets involved it could make for a very worthwhile event. It's hard to attract the attention of buyers these days and this type of an exhibition would really show that the market has a lot to offer."
Denis Murray of ECI JCB offered; "Anything that promotes the industry is a good thing – it is a challenge to get people to events but I think if there is activity it would be very positive for the Irish market. If the major players attend the event, then it would be great for the industry. We need something positive to promote what is on offer on the Irish market."
"Demonstration Days offer buyers and interested industry players the opportunity to come together and talk about what the needs of the market are today. Not only this, but buyers get to witness new technologies and new developments that would otherwise go un-noticed but for demonstration events."
Martin Murphy of Roadforrn Civil Engineering was also quietly confident that demonstration style events were the way forward for buyers and sellers alike.
"The best way for people to see what is on offer, is simply to present it to them. At demonstration events, buyers can go from dealer to dealer and see what is available over a weekend. This could take weeks if one was to attempt to visit all the different dealers available. Having the dealers all under one roof over one weekend is a great way to make a decision on new purchases. You are talking to experts and so you are getting all the information you need while watching the machine in action. There is no better way to buy. You see it, you like it and you make a deal!"
Contact Brian Coogan for further information at
[email protected] or + 353 83 433 59 68