The record-breaking 2018 World of Asphalt Show & Conference and AGG1 Academy & Expo concluded a successful run, March 6-8, with a very positive atmosphere, as attendees and exhibitors conducted business and discussed issues affecting future growth such as infrastructure funding, and industry experts shared best practices during well-attended education sessions.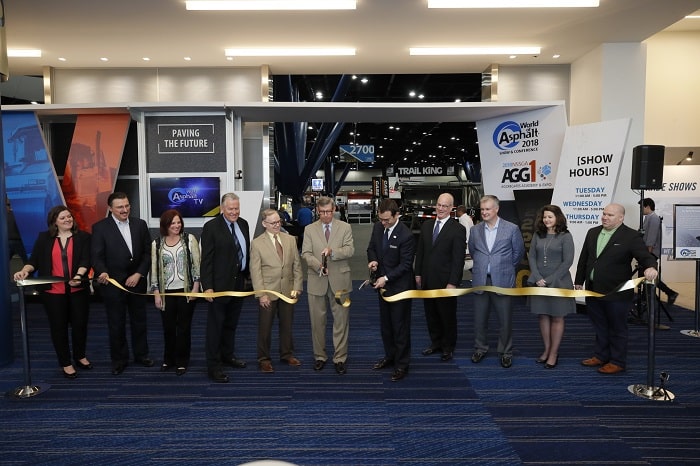 The co-located exhibitions were held at the George R Brown Convention Center in Houston.
Registered attendance topped a near record of over 8300 at the close of the shows, with attendees coming from all 50 states, all 10 Canadian provinces and 50 other countries worldwide.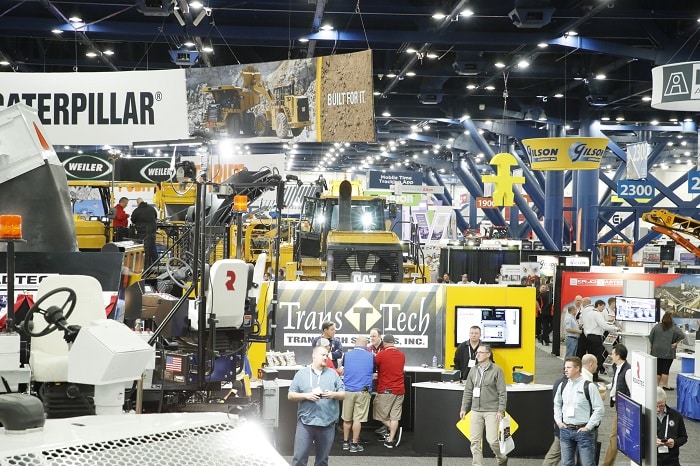 Both World of Asphalt and AGG1 hosted a sold-out show floor that broke size records and spanned a combined 174,000 net square feet of exhibits. More than 460 exhibitors, including more than 160 new to the shows, displayed their latest products and technologies for the aggregates, asphalt, and pavement maintenance and traffic safety sectors.
Education was an integral component of the event, with attendees purchasing more than 10,000 tickets for the shows' signature learning programs: People, Plants and Paving Conference from the National Asphalt Pavement Association (NAPA) and AGG1 Academy from the National Stone, Sand and Gravel Association (NSSGA).


"This was one of our best events ever that delivered it all for industry professionals: product innovations, focused education and quality networking," said Kevin Kelly, president of Walsh & Kelly and World of Asphalt 2018 chair. "It is always an incredible opportunity to come together and learn from each other, and we thank all participants for their continued support."


"These outstanding numbers emphasize the value of the convention and AGG1. This really is the best time for anyone in our industry to connect with peers, examine business issues that affect our operations and get energized for the future," said Joel Galassini, CEMEX regional president and AGG1 Academy & Expo chair.
2019 Show Planning Already Underway
The next World of Asphalt Show & Conference and AGG1 Academy & Expo will be held Feb. 12-14, 2019, at the Indianapolis Convention Center in Indianapolis.
Exhibit space sales are open to companies, with space assigned on a first come, first served basis.
The shows are held annually except in CONEXPO-CON/AGG years, when that show spotlights the exhibitors and products of AGG1 and World of Asphalt.
Industry Support
Industry support amplified the shows' networking and knowledge sharing. More than 25 allied groups from the United States, Canada and worldwide participated as official supporting organizations.
The shows are industry-owned and managed. World of Asphalt is owned by AEM, NAPA, and NSSGA, and produced by AEM. NSSGA owns and produces AGG1.
AGG1 Academy & Expo focuses exclusively on the aggregates industry as its leading exposition and education resource, also co-located with the NSSGA Annual Convention.
World of Asphalt Show & Conference is the largest education conference and exhibition focused on the asphalt, pavement maintenance and traffic safety industry sectors.
Learn more about the shows at http://www.worldofasphalt.com and https://www.nssga.org/major-event/agg1/

Source: AEM News