Johann Groult says climate change will require foresight
Groult warns of long-term damage caused by rain, floods
Climate should be considered in infrastructure planning
20 October, Dubai – Johann Groult, General Manager of drainage manufacturer Birco, has said that flooding caused by rainfall in in the Middle East should not be dismissed because it only rains a few times a year.
Despite the fact that rainfall in the GCC region is among the lowest in the world, he says the long-term cost of not having drainage installed will become increasingly apparent as the region's construction continues to experience strong growth.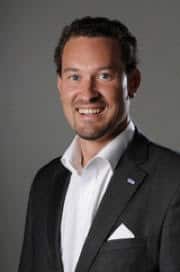 "Due to climate change, rainfall with large amounts of precipitation is becoming more frequent around the world. While rain is less frequent in the Middle East now, we must ensure that roads and open spaces are equipped with high-capacity channels and large water reservoirs in anticipation of further changes in our climate," he said.
BIRCO was the first German producer of a concrete channel covered with mesh grating, in 1965, and took its first order for its contemporary drainage systems in the Gulf region in 2013, serving heavy duty, landscaping, environment, and other project management systems.
The German company will join thousands of exhibitors at The Big 5 in Dubai. With 30 live demonstrations and 75 free CPD-certified seminars scheduled for the event is bracing for a big crowd at the four-day event, after breaking all attendance records in 2014.
More than 80,000 participants were involved in the 2014 exhibition.
The Big 5 will run from 23-26 November 2015 at Dubai World Trade Centre and entry is free for those who register online before 23 November, otherwise an entry fee of AED150 will apply.