European manufacturers have to fight for a share of emerging markets and INTERMAT 2012 will reveal some of their strategies
INTERMAT 2012 will be the world's biggest international construction machinery show next year and has come at a critical time for the industry.
French economist Jean-Joseph Boillot has said that the "heart of the battle" is no longer to be found in the richest countries, but rather in the emerging world. For this reason, INTERMAT 2012 will provide a crucial avenue for European manufacturers to meet their competitors from all over the world, as well as potential clients in developing countries.
The President of Volvo CE France, Jean-Marie Osdoit, also said that the volatile European financial markets would make INTERMAT 2012 – which is at Paris-Nord Villepinte from April 16 to 21 – "one of the most important construction shows" ever held in Europe.
The future of the industry remains uncharted. The European market is at a crossroads, bombarded by competition from China and India, and undermined by the Eurozone crisis.
"We have had an extremely difficult period over the past two or three years," said Ralph Wezel, the General Secretary of the Committee for European Construction Equipment. "When the crisis started we were at a peak, booming in all areas of the world, so all companies were considering setting up new factories. All of a sudden, sales dropped by roughly 40% in a year. This was far more than in the automotive sector which got more attention politically."
The European market has recovered somewhat, although its performance is still well below pre-crisis levels. According to the London consultancy group Off-Highway Research, Europe's market experienced growth of 15% in 2010 and should achieve 10% in 2011. The forecast for 2012, however, is for only 3% growth.
But the picture varies greatly from country to country. The German market grew by a 29% in 2010 but will fall back by 4% in 2011. The French market also surged ahead by 22% in 2010 and will keep up some of the momentum in 2011 with an expected 7% rise.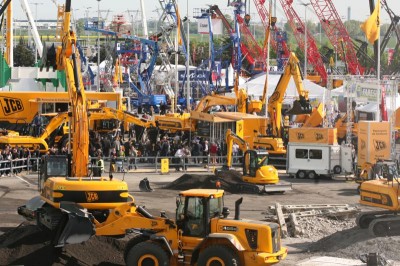 But European markets in the South of Europe struggled to keep up. In 2010, there were huge drops of 38% in Portugal, 27% in Spain and 22% in Italy. Spain and Italy will bounce back a little in 2011, but still remain in the doldrums.
Apart from the internal strain of the European economy's torments, there is also the looming spectre of China's rapid expansion. Just five years ago, Europe accounted for 40% of the world's construction market, the US 16%, China 13% and Brazil 3%. But, according to forecasts for 2012, the international picture is now radically different. The whole of Europe now has a 20% global share, the US 8%, Brazil 7% and China about 40%.
Chinese growth has been in the emerging markets of Latin America, Africa, Asia and Russia, which is certainly where the action is. Taking the world economy as a whole, the developed world grew 2.7% in 2010, should fall back to 1.4% growth levels this year and even drop to -1% in 2012. In contrast, the emerging world posted 7.3% growth in 2010 and is expected to grow nearly 6% in 2011 and 5% in 2012.
So, can Europe win a major share of this fast-growing market in developing countries?
Ralph Wezel said: "The European industry is facing tough competition from China in the developing world. This is a major problem because we can't rely only on sales in Europe and the US. All except the niche European manufacturers need to look outside the Western world."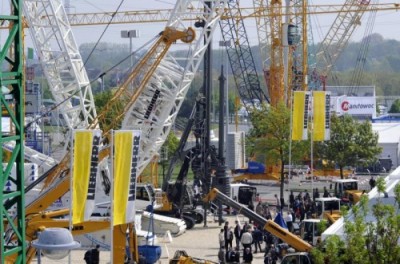 One of the issues, Wezel says, is that European regulations enforce tight environmental standards for sales in Western markets. But Chinese manufacturers are not bound by the same stipulations. Their aim is to produce in bulk and sell cheaply, a formula which appeals to emerging nations who are also not bound by tight environmental regulations.
"It becomes a very political matter," said Wezel. "We are constantly telling our politiciansin Europe that if they push us further and further on the environment they will completely decouple our market from the rest of the world."
He added: "Take a typical market like Russia, which has high demand again after a slump. There is free competition between Western and Chinese style machines, but it's hard to prove our machines are better and more efficient if the Russians are being sold cheaper machines from China. In Africa, too, the Chinese have been selling large quantities of machines in packages connected to construction activity, and China has been winning a lot of building contracts in Africa."
To get around the problems, European manufacturers are considering two strategies, both of which will be evident at INTERMAT 2012. The first is to emphasise the economic value of building machines which are more fuel-efficient. The machines may be more expensive to run, but they can save money in the long run.
This emphasis on advanced technology will be a major theme at INTERMAT 2012 as European manufacturers try to play to their strong suit. For example, there will be a Sustainable Development Prize for "solutions designed to protect the environment, including ecodesign, responsible management, low energy consumption, reducing pollution, preserving ecosystems and biodiversity".
Wezel said; "As most CO2 is produced when diesel is burned, fuel efficiency is a good selling point, and it also meets political targets. But if we talk about how our machines are reducing pollutants, most customers from the emerging world really don't care."
Another way in which the European manufactures present at INTERMAT 2012 will try to develop business in emerging markets is by producing less sophisticated, cheaper machines for them. These machines will be on show at INTERMAT and labelled "for export only". Regulations allow European manufacturers to build less environmentally efficient machines, but they cannot sell them in Europe.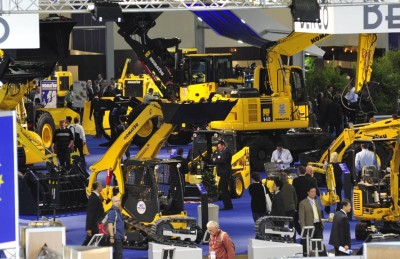 Many European manufacturers, however, are taking this strategy a stage further by building the cheaper machines overseas, where manufacturing costs are lower. "Many companies who feel they need a double product range already have, or are considering having, production plants in China and India. The manufacturers say that if they have to have two ranges then why produce the less sophisticated ones in Europe where it's more expensive? We've seen this, especially, as a reaction to the financial crisis and it's not good for European jobs," said Wezel.
All the major manufacturers will be present at INTERMAT 2012, including Ammann, Bauer, Bobcat Doosan, Caterpillar, Case New Holland, Groupe Fayat, Haulotte Group, Hitachi, JCB, Komatsu, Liebherr, Loxam, Manitowoc, Mecalac Ahlmann, Peri, Sandvik, Schwing Stetter, Soilmec, Terex, Volvo, Wirtgen and Wacker Neuson.
There will be a 375,000 sq m exhibition area, including a 20,000 sq m outdoor demonstration area. Of the 1,500 exhibitors, 67% are from outside France. More than 200,000 visitors are expected, 40% of whom will be international visitors. There will be four national pavilions: China, Korea, the UK and the US.
"Right now, the whole global industry is focusing on the growth markets in India, Asia, Africa and Latin America and INTERMAT 2012 will be a great platform for customers to compare what the different global competitors have to offer," said Wezel.
Author: David W. Smith