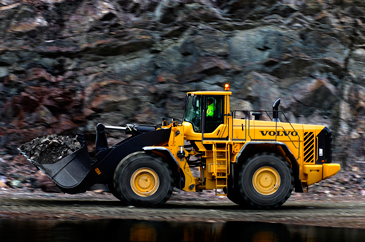 Rare Indian red granite is being extracted from four granite quarries across 60 acres of land, in the south Indian villages of Purthagere and Kadur.
According to legend, Ilkal granite (also known as Cat's Eye granite) was first discovered 2,000 years ago – but remained a little known rarity for two millennia. This all changed in 1983 when rich deposits were discovered in a small corner of South West India – allowing Ilkal granite to be exploited for its beauty and decorative worth.
The Purthagere and Kadur villages are surrounded by some of the wildest mountain scenery in the region. This is where Dolphin International is based, a company founded by Badrinath Kandkur, Subhash Harihar and Manjunath Kandkur. It's then able to harvest this valuable natural resource for building and construction purposes – not just in India – but all over the world.
First established in 1987 under the name of National Granites in the Bagalkot District of Karnataka, the company has paved its way to success in the granite field by pursuing quality granite materials and adding ancillaries over a decade. From a small quarry in south east Bagalkot, Karnataka, the business has expanded such that it now operates across four large quarries, encompassing over 60 acres of land and creating a wealth of jobs in surrounding villages. About 150 employees are dedicated to efficient quarrying operations.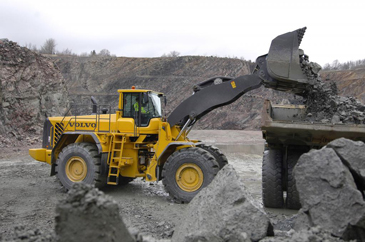 The company, along with two other international partners, has been the backbone for quality control of rough granite blocks supplied to Taiwan and China. It's able to achieve monthly procurements of more than 1,500m3 of almost all types and colors of the stone. The granite blocks are cut and polished for use in flooring, cladding, kitchens, bathrooms, memorials, statues and more. None of this would be possible however, without the company's fleet of high performance excavators and wheel loaders.
From quarries to castles
Volvo Construction Equipment (Volvo CE) excavators and wheel loaders transport the granite across the four sites, stocking up the stone ready for onward transit. Dolphin International is Volvo CE's first Indian customer to take delivery of a Volvo EC480 excavator machine.
Dolphin International first purchased construction equipment from Volvo CE in 2004 and today the company owns seven machines including: an EC480 DL excavator, three EC240s, two EC290s and an L220F wheel loader. "We needed an excavator that could extract granite blocks of up to 45 tons," says Badrinath Kandkur, partner at Dolphin Internationa l. "That's no mean feat – but our EC480 makes it look like child's play."
Providing added value
Kandkur states that productivity has shot up by over 25% since the EC480 was first brought into service. With fuel consumption at just over 30 liters an hour, it's a clear win-win for Dolphin International. Little wonder then, that the company soon plans to add four more EC480s to its fleet.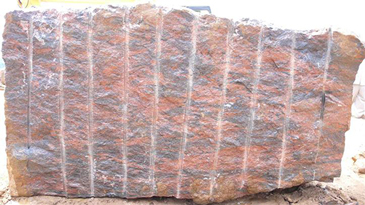 "You see, that's the point with Volvo equipment," explains Bandrinath. "Not only do you save on fuel consumption, you boost your activity too. And when you consider efficiency, service aspects and user-friendly features, it becomes clear why owning Volvos makes good business sense."
"We have achieved remarkable success over the past 10 years due to the uncompromising quality and dedicated teamwork of our staff," Kandkur adds. "But we also need to thank Volvo for the outstanding quality and reliability of its equipment and its professional yet personalized service."
At Dolphin International the order books are overflowing and yet the company is still able to honor its contracts on time. Every Volvo in its seven-strong fleet is hard at work in the quarries day after day. "Getting big orders is the easy part. It's only when you deliver the granite that you realize its true value," says Kandkur.
Source: Volvo CE