Mammoet CEO to give keynote address at World Crane & Transport Summit (WC&TS) in Amsterdam on 4 and 5 November.
Jan Kleijn, Mammoet CEO, will use his keynote address at the upcoming World Crane & Transport Summit (WCTS) to ask if the industry is fully prepared for potentially "disruptive" changes in technology and business environments. "There are important trends that affect our industry, geo-economically, technologically and environmentally", said Kleijn, a senior figure in the worldwide crane and special transport industry.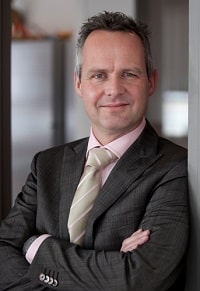 "These trends are sources of both innovation and disruption. What is it going to mean for our industry? Can we embrace the change and are we up for the challenges?"
Kleijn joined Mammoet in 1997 and rose to become head of the company's US division in 2006 before being appointed CEO on July 2011. He has worked on several high profile projects, including the raising of the Russian Kursk submarine.
WCTS, organised by International Cranes and Specialized Transport magazine, will be the key educational and networking event for the worldwide crane and specialized transport industry in 2015.
The two-day event will be held at the NH Grand Krasnapolsky Hotel in Amsterdam, Netherlands, on 4 and 5 November. For the full programme and to book online see: www.khl.com/wcts
Jan Kleijn is just one of the senior industry figures taking part. Among others are:


Jussi Yli-Niemi (Havator Group)
Marco van Daal (The Works International)
Mathias Rehe (Daco Heavy Lift)
Norbert van Schaik (Siemens Wind Power)
Ton Klijn (Wagenborg Nedlift)
Ton Raemakers (Euro-Rigging)
Frank Bardonaro (Maxim Crane)
Vincent Teo (Bok Seng Logistics)
Topics covered over the two days include:
Adapting to disruptive changes in technology and business environments
Managing wind turbine projects
European crane operator licence scheme
The special demands of oil and gas projects
 New operating guidelines for self-propelled modular transporter (SPMT)
 Succession planning for family-owned businesses
Reports on developing markets (South East Asia, Caspian, Africa and India);
Round table on recruiting and retaining people.
The event has the support of industry associations, including ESTA (the European association of abnormal road transport and mobile cranes) and the SC&RA (Specialized Carriers & Rigging Association).
Sponsors for the conference are: Gold: Terex, Zoomlion. Silver: Liebherr, Manitowoc, Tii (Scheuerle/Nicolas/Kamag), Tadano. Supporting sponsors: A1A Software, Blokcam, Faymonville, Goldhofer, LSI Robway, Modulift, TSL (Tech Safety Lines), WireCo WorldGroup.
Delegate bookings: John Austin, Tel: +44 (0)1892 786220, E-mail: [email protected].