2013 Construction Machinery Show Opens its Doors with Over 20,000 sqm Display of Heavy Equipment and Machinery


More than 40 local and regional players in the plant, machinery and vehicle fields are taking part in the four day event
Event is co-located with Saudi Building & Interiors Exhibition from 14 – 17 April 2013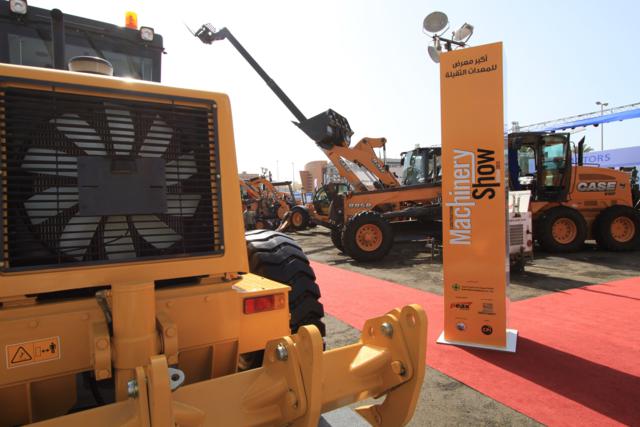 Jeddah –KSA: 14 March, 2013: Leading local and regional players in the construction and heavy machinery industry in KSA and across the GCC landed in the coastal city of Jeddah as the largest construction and equipment exhibition in the region, Construction Machinery Show, opened its doors yesterday.
The event was inaugurated by His Excellency Hani Abu Ras, Mayor of Jeddah, at 5pm in the presence of the show's Asian and European delegates.



Saudi Media was offered a preview of the show which runs until April 17 and is co-located with the Saudi Building & Interiors Exhibition. This year's Construction Machinery Show features major industry players in the KSA construction equipment industry including Saudi Diesel Equipment, Roots Group Arabia, Kanoo Machinery, Abahsain Co, Al Qahtani and many more.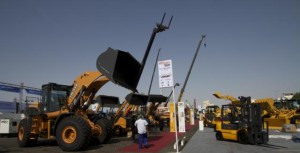 Raz Islam, Publishing Director and organizer of the event said: "This year's show sees the display of over 70 brands showing the latest heavy construction and machinery equipment. It comes to support a booming construction market in the Kingdom which is eager to learn more ways to apply new technologies and efficient construction methods that would further enhance the market and increase its construction capabilities."
A familiar and attractive stopper at this year's show is that all of the participants are investing in stand designs just like their counterparts in other regions, and adopting the idea that a good display and presentation will only attract potential visitors. Saudi Diesel Equipment has even built a two-story office to host guests.
Raz further pointed out: "This is the largest exhibition of its kind and the exhibitors should be proud and therefore invest in stand designs and branding. If you represent a major brand, you should follow the guideline set by the manufacturer. It is great to see the event looking professional and getting better every year. The gathering of all these players is an ideal opportunity for all to benefit from their presence and their experience."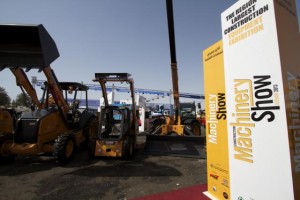 The Construction Machinery Show's success is also a true reflection of the constant growth of the construction market in the Kingdom of Saudi Arabia which is the largest construction market in the Middle East with multibillion dollar projects currently under construction covering many industries from hospitals and medical facilities to universities, cities and industrial and infrastructure projects, all due for completion within the coming 10 years.
The show features companies showcasing a host of construction and machinery products, services and solutions ranging from diggers to crawlers, from cranes to trucks, and lighting firms to generator businesses.

Source:  Construction Machinery ME