Yunnan Phosphate Chemical Group is using more than 40 Volvo construction machines to drive its mineral operations in China.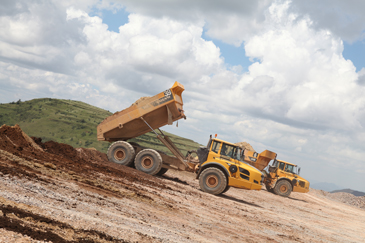 Yunnan is a beautiful mountain area in the far southwest of China, sharing borders by Myanmar, Laos, and Vietnam. Not only does it boast the largest variety of plant life in the country. The region has the biggest reserves of aluminum, lead, zinc and tin in China, as well as major reserves of copper and nickel.
Yunnan Phosphate Chemical Group (YPC) is the largest producer of highly-concentrated phosphate fertilizer in Asia – and the second biggest in the world. Founded in 2001 it is a wholly-owned subsidiary of the Yuntianhua Group based in Kunming – the capital of Yunnan. The phosphate fertilizer is widely used in a wide range of applications including; medicine, food, matches, dyes, sugar, ceramics and many other products. The majority of phosphate rock in China comes from the YPC's Yunnan, Guizhou and Hubei mines. These regions produce nearly all (98%) of the national total, producing 8.20 million tonnes of raw phosphate ore, 8.28 million tonnes of scrubbed dressing ore, 8.50 million tonnes of phosphate concentrate, 100,000 tonnes of ore-dressing chemicals and 10,000 tonnes of yellow phosphorus a year. To extract the minerals YPC owns five sets of scrubbing equipment and three sets of flotation equipment. A flotation process is used where turbulent water systems, chemicals and air bubbles are used to bring the phosphate particles to the top of the water where they are then skimmed off.
YPC is a leading pioneer in the modernization of China's largest open-air phosphate mines. It hopes to maximize phosphate rock resources and achieve economic efficiency as increasing resources has become a national issue. (Some phosphate minerals cannot be recovered through the current manufacturing process.)
Getting the goods
At the Jinning mine, Volvo Construction Equipment (Volvo CE) articulated haulers are removing overburden and depositing it at the quarry edge. The machines also transport the phosphate rock to the company's manufacturing plants for processing.
"Our Volvos bear the brunt of the work and help ensure safe operation on site," says Zhangm, manager of the transportation team. "A team of 40 A40E articulated haulers carry out transportation duties on site, along with three Volvo EC700BLC excavators that extract the mineral. Two separate teams of 50 workers run the mine's auxiliary operations – while four haulers work for between 16-17 hours every day. We are satisfied with our Volvos, which have laid good foundations for our production goals."
Volvo CE's technical expertise and service support has also become increasingly important to YPC. To improve the mine's operations and increase efficiency, Volvo CE has developed a site optimization system that creates reports and gathers fleet information to help customers improve production performance.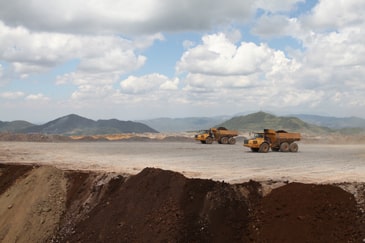 "We are trying to use the features that Volvo CE provides on its machines so that we can use this information to our advantage for example CareTrack – a tool that collects data and provides us with information on how to optimize our fleet," says deputy mine manager, Yang Zhiping.
The Jinning mine is working with Volvo CE's southwest regional dealership – BJCD – to support its fleet of Volvo equipment. It provides preventive repair by highlighting problems early on to avoid unwanted maintenance costs. "The value of the equipment translates into economic benefits and cost savings," says Chang Qingchuan, manager of Volvo's Southwest dealership.
With power comes responsibility
"As a corporate body, we always try and adhere to economic, social and environmental good practices," says Liu Yinhua, equipment director at the mine. Volvo is dedicated to environmental care and always in pursuit of low emission-reducing technology. YPC insists on developing the extraction process in phosphates so it can commercialize its resources more efficiently. It will also improve international and domestic cooperation, promote the modernization of phosphate rock, and strive to run a sustainable development.
About Volvo Construction Equipment
Volvo Construction Equipment (Volvo CE) is a major international company developing, manufacturing and marketing equipment for construction and related industries. Its products, leaders in many world markets, include a comprehensive range of wheel loaders, hydraulic excavators, articulated haulers, motor graders, soil and asphalt compactors, pavers, milling machines and compact equipment. Volvo CE is part of the Volvo Group, one of the world's largest manufacturers of heavy duty diesel engines (9 to 18 liter). Volvo Group is one of the world's leading manufacturers of trucks, buses and construction equipment, drive systems for marine and industrial applications. The Group also provides complete solutions for financing and related services. The Volvo Group, which employs more than 98,000 people, has production facilities in 19 countries and sells its products in more than 180 markets. Volvo Group sales for 2012 amounted to SEK308bn. The Volvo Group is a publicly-held company headquartered in Gothenburg, Sweden.
Source: Volvo CE