Bulgarian Building Week -one of the most representative exhibitions in construction sector that provides opportunities for well-known or new companies from more than 30 sectors in building industry to offer up-to-date solutions ,will again be a platform for the presentation of products to be shown for the first time in Bulgaria and the region.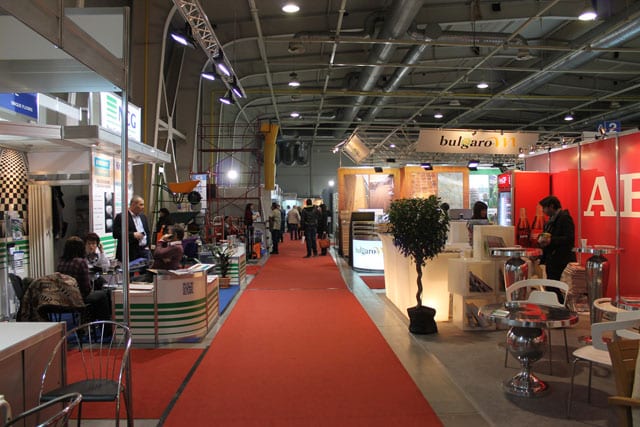 The specialized exhibition for energy-efficient , ecological and functional construction will take place from 19 to 22 March at Inter Expo Center – Sofia. The event provides a unique opportunity for conducting B2B meetings with decision makers and professionals from construction sector from all over the country.
It will be the first time for MAXRAILING to introduce to Bulgarian market its new system for glass railings. Unlike stainless steel railings , glass railings have no vertical columns. They take advantage of the structural properties of laminated glass ( triplex ) or laminated tempered glass. Glass railings are suitable for both indoor and outdoor use . Manufactured from the right materials, they cover all European standards for safety and security and can be used in private homes and public buildings in heavy–duty conditions. The exhibition also features Mageks , demonstrating their new product line – the pumps and sprinklers by German company GLORIA. They are getting more widely used in construction, for laying-on shuttering oil , impregnating solutions, painting and others.
" LEO – Concrete Products " – a Bulgarian manufacturer, will present new concrete products with two types of surfaces ,differing from the standard ones. Multicolored concrete products in which the upper durable layer of the product is made of three gradating colors ,as well as concrete products having the so-called "MITA " surface ,where the top durable layer of the product is made of mosaic stones of different size , color and type .
The Japanese-Chinese concern HISENSE/HITACHI will make a debut on Bulgarian market presenting its highly efficient VRF systems for central and home air conditioning .
" Proximus Engineering" will present ,among its exhibits, the unique MF hybrid VRF heat pump, offering a complete solution for heating and cooling of your home, villa , apartment, office or family hotel. This innovative product can work with both indoor units with direct evaporation , to produce hot water for homes, or to work with underfloor heating or fan coil units .
Developers and contractors , architects, designers, retailers and distributors of materials and equipment, construction experts and investors will have the opportunity to learn about innovative products, services and technologies , all in one place . Some added value to the specialized exhibition is contributed by the fact that it will be conducted in parallel with the exhibitions of Sofia Logexpo and Security Expo, thereby increasing the effect both for exhibitors and visitors.