Terex Trucks has appointed OPS Equipment as its official dealer in Australian's South, West and Northern territories to support and supply its articulated haulers.
With over a quarter of a century of experience serving various sectors of the construction industry, OPS Equipment has been appointed Terex Trucks' national dealer for Western Australia, South Australia and the Northern Territory. Founded in 1989, OPS provides equipment sales, service, and consultation to customers active in the mining, screening, crushing, washing, block making, earthmoving and construction industries.
The addition of Terex Trucks will enable OPS to broaden its portfolio and offer customers all three articulated haulers manufactured by the Motherwell-based company. OPS will also deliver an extensive aftermarket care service to minimize costs, maximise uptime and productivity, helping to ensure customer satisfaction.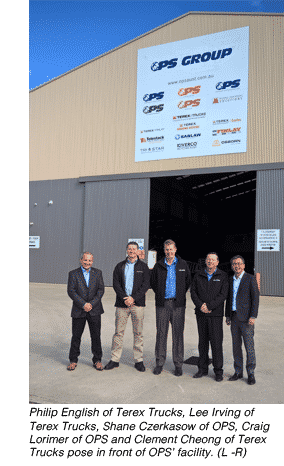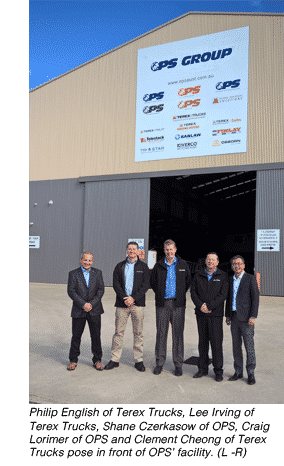 "The company has gained a good reputation in the market for the products and services it delivers, and we are confident that OPS will bring the same enthusiasm to Terex Trucks' customers," Cheong concludes.
Headquartered in Jandakot, Western Australia, with two additional locations in Darwin and Adelaide, OPS offers 24 hour client support, seven days a week and 365 days a year. Recognised as one of the leading mining equipment suppliers in the west of the country, OPS has a team of experienced technicians, who have expert know-how in the areas of mechanical fittings, repairs, electronic diagnostics and job specific fabrications.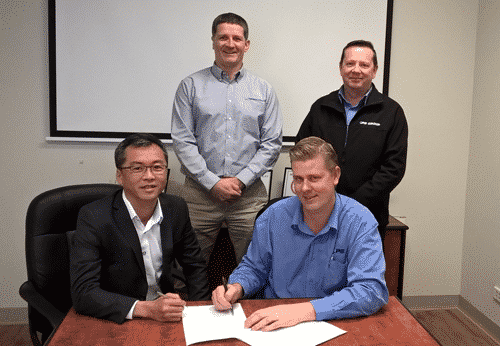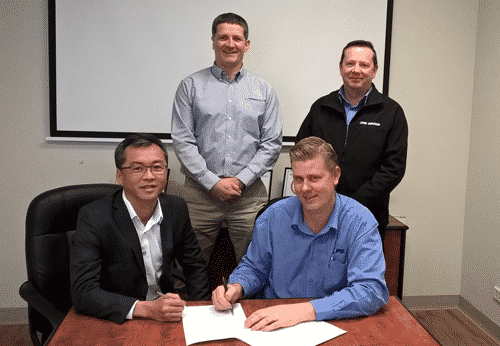 Shane Czerkasow, managing director of OPS, says: "OPS is delighted to partner with Terex Trucks in WA, SA and NT. We believe the two organisations' values and objectives are aligned, such as the simplicity of product for maximum operational effectiveness, quality customer service and a leading, first class aftermarket back up offering. OPS is committed to providing all our existing and new Terex Trucks customers with a new level of service and support and look forward to fostering a long partnership with Terex Trucks."
***
Stay up to date with construction news and events by signing up to our newsletter here