I took with great joy my first trip to China, the country with blooming economy.
Very gladly I accepted the invitation of the Lectura GmbH-Publisher-marketing service, represented by Dr. Ivana Thiel and Peter Thiel, for the five-day stay in the capital Beijing and the visit of the "BICES 2011" exhibition, looking forward with great anticipation to the fair and to learning about the Chinese culture. Already the very good communication and the impeccable travel coordination by the Lectura publishing house tuned me, as a frequent business traveler, up for an eventful stay. I felt very comfortable and warmly welcomed in the wonderful 5-star hotel, at the first meeting of the handpicked delegation with representatives of eleven companies from various industries.
The compact exhibition, visits and cultural program meticulously elaborated by the Shanghai office of the Lectura publishing house offered to our small but fine travel party an abundance of encounters, conversations and cultural impressions. Personally, I was fascinated by the ranking and significance developed by the Lectura publishing house through only four active years in China.
In the fair we were allowed, though the mediation of the publishing houses' business management, many constructive discussions with the exhibitors. The open – mindedness of the Chinese companies and their annotations on the innovative and technological system developments in the platforms and construction machinery sector, impressed during the in-depth branch interchanges. The immense culture of discussion and hospitality reverberated to me in discussed and advised return visits, of the Chinese companies to Germany, of which I am happily aware.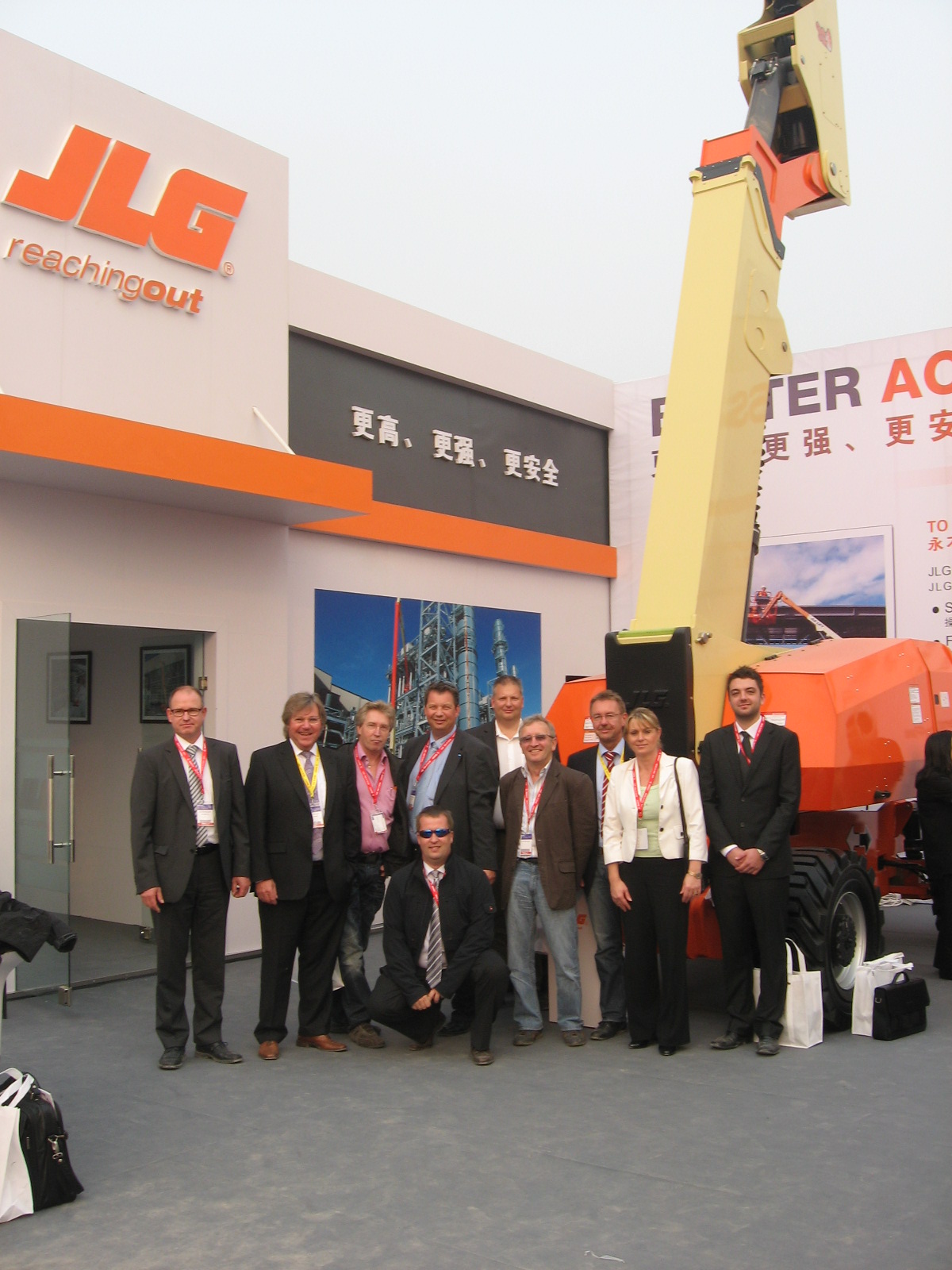 The trip to China "BICES 2011" remains in my permanent memory not only through the acquired technical information and the business impressions of the fair; also the cultural supporting program, got going in a narrow time slot by Dr. Ivana Thiel, impressed me and made the trip to an overall great personal gain. The stay was exemplary enriched by the visit of the Chinese Wall, the Forbidden City and a fascinating minerals refining manufactory. Even the many city tours though Beijing, from the hotel to the fair or from the hotel to the excursions were astonishing and brought the millions metropolis closer.
The attention and friendliness we were attended to and accompanied by the Lectura publishing house team was emphasized by the director Ivana Thiel, though the surprising distribution of Nürnberg gingerbread on the Chinese Wall or by arranging an indulgingly relaxing and soothing massage at the end of the long days in the fair.
Author:
Gerhard Flesch (Managing Partner)
Flesch Unternehmensgruppe
Arbeitsbühnen GmbH & Co. KG
Elektrotechnik GmbH & Co. KG
Daimlerstr. 5 – 7
78532 Tuttlingen
www.flesch-arbeitsbuehnen.de
www.flesch-elektrotechnik.de
Tel. 0049 (0) 7461) 9610-0

(translated by Ioana Giurgiuman – Constructionshows)