Based on the comprehensive understanding of macro picture and piling and deep foundation industry, the "Piling and Deep Foundation Summit· China 2011" (PDF China 2011)organized by HNZ Industry Media Group , Construction Mechanization Branch of China Construction Machinery Association (CCMA) and Construction Engineering Sub-Institute of Architectural Society of China will be held in August23-24, 2011 in Shanghai, China , this conference carries on the successful experience in last year, steps closer to recent technology, and caters to market needs. Five professional forums are formulated which cover construction techniques, equipments, piling material, project management and deep foundation pit. Meanwhile, a piling equipment exhibition will be held to enhance company brand value. With customized options, conference guests can discuss hot issues, share experiences, broaden brand image and explore business opportunities with many professionals and reputable experts.
"International Piling & Deep Foundations Summit – China 2010" was the only event in piling and deep foundation industry in China. Last year, the summit was hosted by H&Z Industry Sources and supported by Deep Foundations Institute, European Federation of Foundation Contractors, Hong Kong Geotechnical Society and Shanghai Society of Civil Engineering, with the theme of Utilizing Advanced Technologies, Building Solid Foundations, it definitely acted as a major platform for piling professionals from all over the world to engage in a variety of discussions focusing on the latest innovation, development and specification on key piling or deep foundation projects in China market.
The past event gathered around 300 leaders from the piling and deep foundation industry. The president of DFI (Deep Foundation Institute), Rudolph P. FRIZZI , Vice Presidence of Soilmec Development of Soilmec S.p.A, Federico Pagliacci and other 30 speakers delivered excellent speeches regarding Trend of Drilling and Foundation Engineering Machinery in China, Advances and Practices of the Post-Grouting Technique for Cast-in-place Bored Piles. Besides, we also got great support from the world's leading piling and deep foundation companies like Soilmec S.p.A ,JUNTTAN, Casagrande S.p.A, Liebherr-Werk Zenzing Shanghai Rep.Office ,APE China-Zhen Li, etc., all this make this event an outstanding one.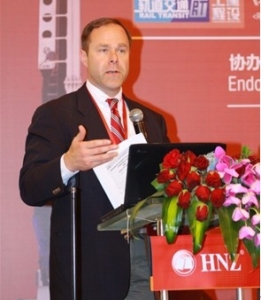 This year, the summit is expected to be joined by approximately 350 decision-makers from Institutes & Universities , Developers/ Owners , Giant Local Constructors , Constructors ,Geotechnical Engineering Contractors ,Drilling & Foundation Engineering Machineries ,Tower Cranes ,Testing Equipments & Testing Companies , Software , Design & Consulting , Piling Material Providers , Other Material Providers , Equipment Renting Service ,Geological Survey ,Media organizations , Trade journals , Portal website ,Financial investing institutions. It is also expected to draw attendance from more than 30 reputable domestic and international influential industry professionals, who will celebrate their recent achievements, discuss pile and foundation project examples, share latest industry technologies and explore solutions to existing technical challenges.
This leading industry summit which is the event and one of the best platforms to hear the latest piling and deep foundations developments, global technology innovations and current economic realities in China.