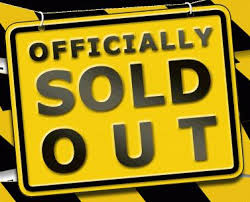 Well that is it! Plantworx Construction Exhibition is now SOLD OUT! All stands have been snapped up and the 2nd show, which is now just 25-days away is FULL!! (2nd- 4th June 2015, Bruntingthorpe Aerodrome, Leicestershire)
The Show has a total of 342 exhibitors; 177 (52%) are NEW to Plantworx. This is 82 (32%) more exhibitors than at the event in 2013 – and in terms of size the show is 40% bigger.
In the last week of sales – eight new exhibitors signed up this week; six of these are NEW to PLANTWORX.
A big Plantworx welcome goes out to:
Crowland Cranes Ltd – Static – NEW
Ekollon Limited – Static – NEW
Kilworth Machinery – Static – NEW
Plant Supply Ltd – Static
PSF Power & Pyro Ltd – Static NEW
Powerplant – Static
Robustrack Ltd – Static – NEW
SMP Parts AB – Static – NEW
There are only 25-days to register for your free fast track entry tickets to the show… http://www.plantworx.co.uk/ticket/
Visit Plantworx at www.plantworx.co.uk for a full exhibitor list and more details about the event including the Plantworx Student Afternoon on the last day of the event.