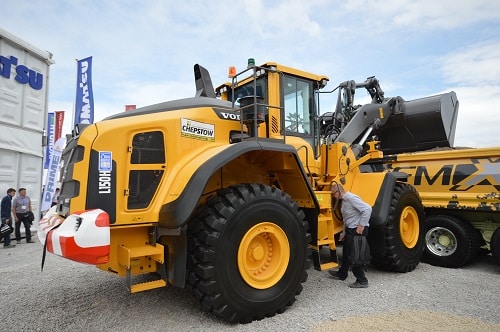 On the Volvo Construction Equipment stand visitors may inspect a representative line up of the latest H series wheeled loaders, E series excavators as well as compact excavators and utility equipment. There will also be the opportunity to operate machines on the demonstration area (proof of eligibility/operating licence will be required).
Plantworx will also be the venue for the Volvo Operators Club 2015 UK heats inviting machine operators to sign up for membership and take part in the GB heat and win a place at the 2015 European finals being held in Italy in the Autumn. Again, to take part, please bring proof of eligibility in the form of your operator's licence.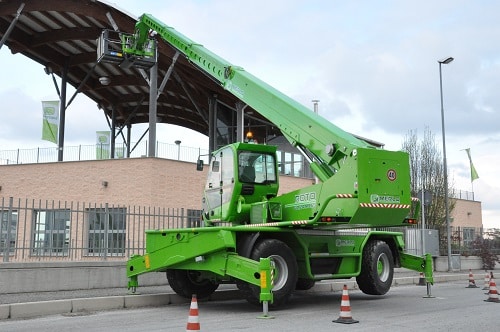 Merlo UK will be exhibiting a full range of its distinctive green liveried rough terrain telescopic handlers, which cover a wide array of construction needs, from the ultra-compact P25.6 with a lift capacity of 2.5 tonne and a lift height of 6 metres up to the heavy lift P120.10HM, which features a 12 tonne lift capacity and a reach of up to 10 metres.
The company will also be exhibiting the technologically advanced range of 360-degree slewing ROTO handlers including the ROTO 60.24MCSS which offers a 6 tonne lift capacity and a reach of 24 metres. Merlo UK have two stands with one hosting 5 live demo machines and a driver challenge with the other stand featuring no less than 9 static machines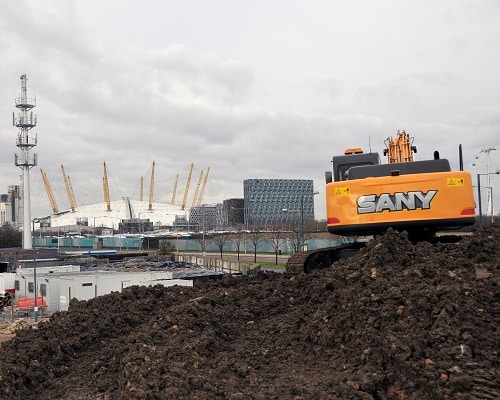 The official distributor for Sany crawler excavators in Great Britain TDL Equipment will be showcasing a comprehensive line up of Sany machines, which will be making their debut at Plantworx, ranging from the 7 tonne class SY75C up to the 35 tonne class SY335C. Visitors to the stand will also be able to get up close and personal with the new machines on the TDL demo area located right next to the stand.
In addition to the Sany machines visitors to the stand will also get the chance to see a host of exciting new products distributed and supported under the TDL Equipment brand which includes the first UK display of the Euro Stage 4 Terex Trucks TA300 articulated dump truck, as well as, the UK debut for the Euro Stage 4 Genie GTH-2605 telehandler.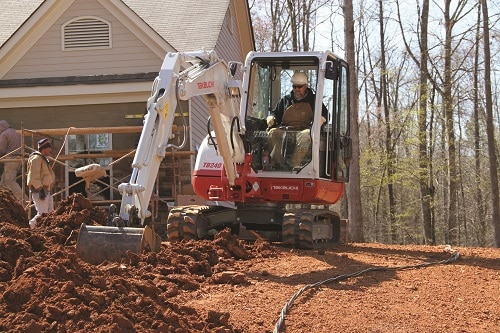 Takeuchi report continued success across its mini excavator range with the new models launched since the last Plantworx getting a great reception. Operators visiting the show will be encouraged to get "hands on" with the new machines recently launched. The biggest of the Takeuchi line up, the powerful new 15 tonne TB1140 Series 2 will be there to try as will the new 9 tonne TB290.
Plantworx visitors will also get a first look at the brand new TB230 and TB240 – added to Takeuchi 3-5 tonne weight class.
Now on the smaller side of things, micros remain a mainstay. Takeuchi have taken their time getting a new micro and finally it's on these shores. The new TB210R offers lots of micro advantages with significant short tail swing and less than a metre width capacity but with valuable extending tracks for added stability when digging.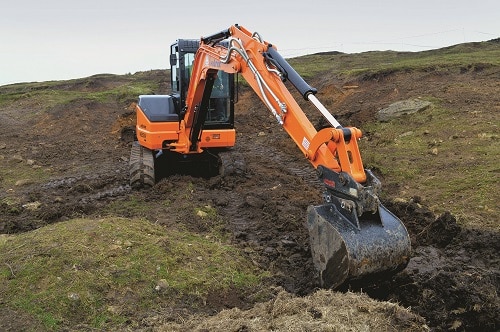 Plantworx 2015 marks a welcome return to the demo circuit for Hanix Europe. The company will be demonstrating its full range of micro, mini and midi excavators at the show.
Hanix will be demonstrating the extremely versatile H09D – weighing in at just 980kg, yet loaded with big-machine features, its retractable tracks make it an ideal machine for work on access-restricted sites – through to the H55DR with one of the greatest bucket digging forces in its class. In its standard format, the H55DR is a true zero-tail swing excavator and Hanix will be demonstrating a new long arm version of this high performance digging workhorse – claiming an impressive digging depth of over 4 metres.
Hanix also has further plans for 2015 which include the eagerly awaited introduction of a new 8 tonne machine later in the year, a development which gives the Japanese company a formidable range to suit all users.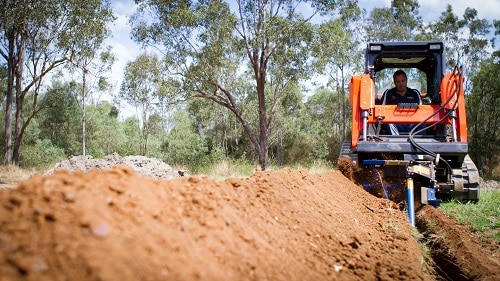 Auger Torque who recently merged with Kinshofer, will be demonstrating a wide range of its earth drills and trencher attachments along with several new innovative products at Plantworx. Live demonstrations will include earth drills and trencher attachments.
In addition the company will be showing Skidsteer Pallet Forks and the 'Drill/Mix' Mixer Bowl attachment for fencing, the revolutionary new Stump Planer, a device that removes tree stumps quickly and quietly whilst keeping the debris to a minimum.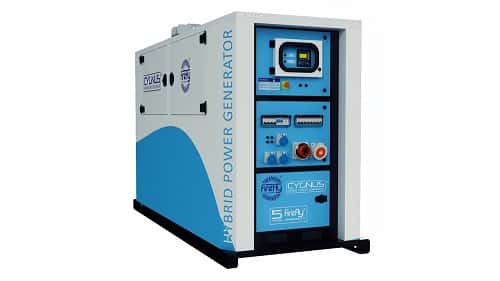 Clean energy experts Firefly will be demonstrating examples from their Cygnus Hybrid Power Generator (HPG) range at Plantworx. Hybrid power generation means significant reductions in fuel consumption, emissions and noise levels across a wide range of applications where endlessly and inefficiently running a diesel generator is the alternative. The new Cygnus Four model is predicted to offer fuel savings of up to 4,500 litres per year, offering an estimated £40,000 cash saving.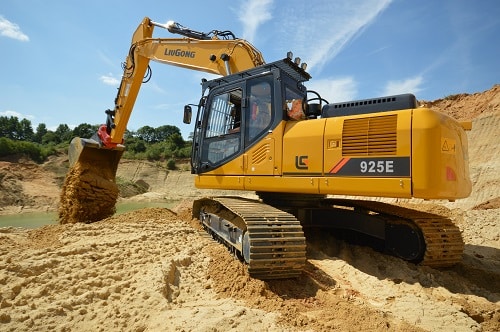 LiuGong main dealer Construction Plant & Machinery Sales will be making their debut at Plantworx 2015. Visitors can expect to see examples from the new E series range of excavators including the 925E and 936E models, the new 856H Tier 4 final wheeled loader, 385 skid steer loader and a Dressta TD15R LGP dozer. Operators will be invited to test drive a selection of machines on the demo plot.
There's still time to register for Plantworx 2015 – 2nd – 4th June Bruntingthorpe Aerodrome, Leicestershire. http://www.plantworx.co.uk/ticket/