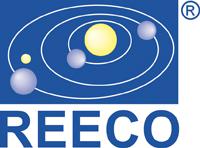 RENEXPO® SOUTH-EAST EUROPE, Romania's largest and most important renewable energy and energy efficiency event, comes back with the 5th edition to the Palace Hall Bucharest, between the 21st – 23rd of November 2012. Since 2008 the event became known as one of the biggest energy platforms in the South-East European region and a meeting point in the capital of Romania for key players and experts.
Renewable energy producers in Romania are supported through a support scheme worth of 10.8 billion euro for the next 10 years. This is one of the most generous EU support scheme, as the officials of the Economy Ministry admit. According to the scheme, producers receive green certificates which they sell on a specialized market, the price of one certificate being valued between 27 and 55 euro. Investors in wind power will receive 2 certificates until 2017 and afterwards one. Photovoltaic producers receive 6 certificates and those who produce energy from biomass receive 2 certificates, with the exception of those from energy crops that receive 3 certificates. (www.adevarul.ro)
Romania has become a target country and has increased the interest of renewable energy investors, according to the Country Attractiveness Indices report, released in November 2011 by Ernst & Young, it ranks 13 among the most attractive countries in the world regarding investments in this area. Investors who will succeed to implement until 31st of December 2012 their renewable energy projects, will receive a number of green certificates as required by law. Thus, according to Transelectrica, renewable energy producers have received in the first 2 months of this year 438.551 green certificates, their value amounting to 46,1 million euro.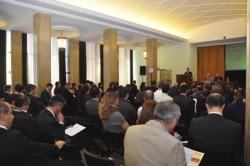 According to Transelectrica, Romania has photovoltaic parks with a capacity of only 2 MW, and in the next 2 years there are announced projects of 300 MW. In addition, there are wind parks of 1.117 MW, small hydropower plants of 400 MW and biomass plants of 25 MW. In total, Romania has power plants that generates green energy with a capacity of 1.541 MW. Until 2020, 38% from the electricity consumption will have to come from green energy, compared to 28% last year.
RENEXPO® SOUTH-EAST EUROPE keeps up the tradition of the last years and supports the renewable energy producers, bringing together experts and key persons from renewable energy sector. The trade fair brings together for the 5th time, between 21st – 23rd of November 2012, at the Palace Hall in Bucharest, multipliers and actors from the south-eastern Europe, to a central event.
In 2012 is forecasted an increase of over 10% more exhibitors, which clearly reflects the growing interest of investors, both Romanian and foreign, in renewable energy. During the three days of the trade fair, there are expected 120 exhibitors who will inform over 4000 visitors about their innovative products and services in the area of renewable energies and energy efficiency.
The international trade fair expects you with topics like: wind energy, solar energy, hydropower, biogas, heat pump & geothermal energy, energy efficient construction & renovation, energy services, cogeneration and many others. The Wind & Solar Park is a separate trade fair areas, where exhibitors from these fields will gather in order to be found easier by the specialised visitors.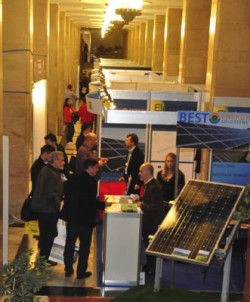 In parallel with the trade fair will be organized several conferences on renewable energy topics: wind energy, solar energy, biomass, hydropower and others will take place as part of the trade fair, where national and international public authorities, associations, scientists and companies present trends, research results, technologies and innovations in their field.
Further information about RENEXPO® SOUTH-EAST EUROPE, from 21st – 23rd of November 2012, at the Palace Hall in Bucharest, you can find under www.renexpo-bucharest.com.
Contact and information:
REECO RO Expoziţii S.R.L.
B-dul. Revoluţiei, Nr. 96, Ap. 4, 310025 Arad
Phone: +40 (0) 257-23099 – 9
Fax: +40 (0) 257-23099 – 8
info@reeco.ro
www.reeco.ro
About REECO Group: The organizer REECO RO Expozitii is part of the REECO Group with headquarters in Germany and subsidiaries in Salzburg, Austria, Brussels, Belgium, Porto, Portugal, Budapest, Hungary and Arad, Romania. Since 1997, about 50,000 experts from 70 countries have attended the trade fairs and conferences organized by REECO. All trade fair dates on www.energy-server.com.
Source: RENEXPO® News Room