Every bauma show acts as a weather gauge for the global in the construction industry. This time, the selection of Indonesia as partner nation reflects the shift of power from West to East.

Indonesia is an awakening giant of the raw materials industry. It has the world's sixth largest deposits, but requires a huge amount of new mining machinery and technology to fully exploit its natural advantages.
The country is already the world's largest exporter of coal for power stations. The annual yield is 340 million tonnes, but this has the potential to grow to 500 million tonnes by 2020. Extensive investment is also lined up in metal mining. For example, Indonesia is the world's second-largest exporter and producer of tin and state-owned company PT Timah wants to invest €100 million in equipment for exploration and extraction.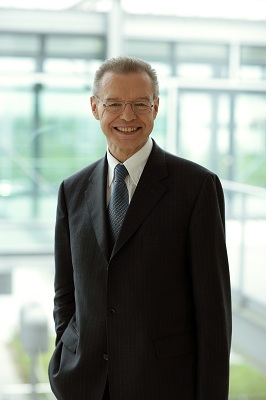 Eugen EGETENMEIR, the MD of Messe München, which organises bauma, said: "Indonesia is one of the biggest targets for the worldwide construction and mining industries and bauma is the perfect opportunity to promote their country. The Indonesian Government is sending two delegations and there will be networking events between buyers from Indonesia, manufacturers and financial investors."
Foreign investors are a key part of the equation for Indonesia, which needs to attract more foreign capital. Market researchers Business Monitor International (BMI) predict an average increase in investment of 10% to 11% per year by 2014.
All Asian nations will be present at April's bauma 2013 in greater numbers than in previous years. "We've seen tremendous growth in applications from Asian countries. Requests for space from China are up by 45% on 2010 and up 60% from India. We have allocated far more to them than in 2010," said Egetenmeier.
Bauma comes at a good time for the global construction industry. There are positive signs of growth, especially in the raw materials industries. The BRIC nations, with their emergent middle classes, are the biggest source of the dynamic potential. This is encouraging news for mining machinery manufacturers.
The German manufacturers – who will be out in force on their home territory – are doing particularly well. The German Trade Association of Mining Machinery Manufacturers said sales of its member groups' machinery had risen by an average of 13% per year since 2007. In 2012, the value of German machinery exports was €5.33 billion.
Major raw materials deals were struck with Mongolia and Kazakhstan, securing supplies of raw materials for Germany as well as increasing machinery exports. More agreements with Australia, Canada and Chile are in the pipeline.
Dr Paul Rheinländer, Chairman of the trade association, said: "We are one of the few sectors in Germany that grew right through the downturn, which is partly down to a rise in demand for raw materials, but also because of the high quality of the products."
Another key theme of bauma 2013 will be the emphasis on drive technology for mobile construction machinery. This trend is driven by the much tighter controls which will be implemented in 2014 for new machinery in both Europe and the US.

©Messe München
Professor Günter Kunze, Head of the Department of Construction Machines at the Technical University of Dresden, said: "New regulations in 2014 will require drastic reduction in emissions of nitrogen oxide. The limit values for off-road vehicles valid will require in most cases additional work, downstreaming of the engine, with effective, durable and low-maintenance emissions-reducing components."
Professor Kunze said a number of new solutions to the emissions problem would be exhibited at bauma. One interesting area is the work being done on hybrid drives.
"First, it must be said that it has taken even the pioneer in hybrid design – Toyota – more than 10 years to gain acceptance and market penetration in the automotive area," he said. "In the case of mobile working machinery, the diversity, low production quantities and high lifetimes mean developments will be slower still. However, in hybrid technology, in particular, the construction machinery sector is working on many innovations, and these will be on show for the first time at the upcoming bauma trade show."
Surging demand for concrete products, including pipes, shafts and precast components, will also be evident at bauma 2013. A whole range of new designs will be on show in the manufacturers' booths.
But bauma 2013 is not just about global markets for machinery. The organisers also hope to inspire a new generation of engineers. The Think Big! Initiative will invite 6,000 high-school students to find out about career opportunities.
"We'll have shows, workshops and performances to show how interesting these jobs are and what a great alternative they can be to careers as lawyers, or doctors. In Germany, as all over Europe, there's a lack of students wanting to go to university to become engineers, yet they could receive 12 great job offers the day they leave university."
The 2013 show should attract more visitors than the 2010 event, although exhibitor numbers will stay roughly the same. In 2010, bauma had 3,256 exhibitors from 53 countries. This time the prediction is for 3,300. But visitor numbers should increase from 420,000 to 450,000, from around 200 countries.
An additional 15,000 square metres of outdoor space has been added to last time's total of 555,000 square metres. But it is still not enough for the show's requirements, according to Egetenmeier.
"We have a waiting list for places which reflects the strength of the industry as a whole. In Europe, we talk a lot about crisis, but it doesn't affect bauma because it's a global show. China has slowed down and Spain's industry has collapsed, but Indonesia, Germany and Japan are all doing well. The world has different colours at every bauma show and we try to mirror the whole world of industry and mining."
From April 15 to 21, 2013, bauma 2013, the 30th International Trade Fair for Construction Machinery, Building Material Machines, Mining Machines, Construction Vehicles and Construction Equipment, will take place in Munich.

Author: David Smith
Pictures: ©Messe München