The internationally acclaimed company, SoRoTo, will be exhibiting at Bauma 2016 in Hall A1, Exhibit Stand 334.
SoRoTo is a Danish internationally acclaimed company, and one of the leading manufacturers of Concrete Mixers, Forced Action Mixers and Belt Conveyors.
At the SoRoTo prodution unit only the highest level of quality is accepted – all products are manufactured in conformity with EU directive 2006/42/EC.
Along side with our Mixers we carry a wide range of products within the segments of Construction, Tools & Equipment, as well as Climate.
We offer full service and technical support to our customers.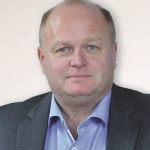 International Sales Manager, Lars Skovhus, and Scandinavian Sales Manager, Jesper Gram, are looking forward to meeting international clients and future work relations within the Rental Business and Construction Industry. At the exhibition Lars Skovhus and his colleagues will display Saws, a wide range of Mixers, Belt Conveyors including components and accessories.
SoRoTo – 30 years of Building Experience
Founded 30 years ago by the Danish contractor, Benny Andersen, who invented the first original SoRoTo Agitator Mixer.
Named after his three sons, Sonny, Ronny and Tommy, whom later became a part of the company's production, sales and administration.
Has over the years expanded the product line to include a wide range of mixing machines, belt conveyors, construction equipment and much more.
Is located in Copenhagen (Denmark), has its own production unit and still develops new features for the Agitator Mixers and Belt Conveyors.