Visitors will see the new R430LC-9A in action for the very first time in the UK.
Hyundai dealer, Taylor & Braithwaite, based in Cumbria, has announced the company will be holding a three-day 'Working Demonstration' event starting on Thursday 23rd October through to Saturday 25th October 2015.
The new R430LC-9A will be working for the first time in the UK, launched at Hillhead, the R430LC-9A, has an operating weight of 42,600kg.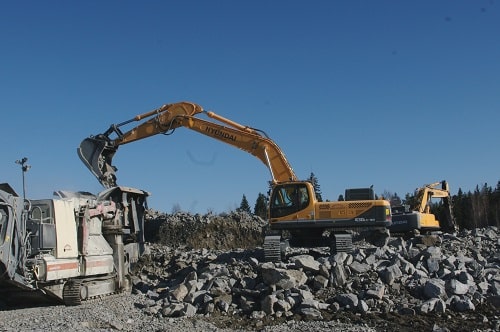 See it in action here in a quarry in Finland:

Visitors to the demo day event with the correct competency document will be invited to 'test drive' this machine.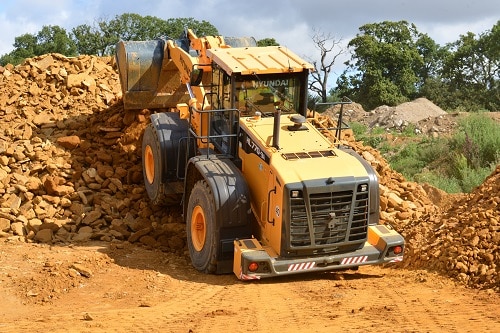 Also making an appearance will be the HL780-9A wheeled loader and making its UK debut will be the Waste Handler spec HL760-9A wheeled loader – also available for test driving.
A further 10 Hyundai machines across the weight ranges will also be at the event from the R25 to the R300LC-9A – visitors will not be disappointed!
The Demo Days event will be taking place at Roan Edge Quarry, Kendal, Cumbria UK (just off Junction 37, M6) and in addition to showcasing the very latest Hyundai Construction equipment, ProDem attachments and Maximus Crushing and Screening machines will also be in action at the event.
Taylor & Braithwaite's sales director Ian Burton said, "We will have around 40 items of machinery at this event and there's lots going on! It's going to be one not to miss. We also have an operator's competition running throughout the three-days with a 1st, 2nd and 3rd prize – with cash up for grabs – the winners will be announced on the Saturday. We have put a lot of work into this event and we are looking forward to seeing lots of visitors through the gates."
In addition to visitors being able to see these machines in a working environment there will also be the opportunity to test drive some of the machines – but Taylor & Braithwaite have said that visitors will need to bring competency documentation and the correct PPE will be required to test drive the machines.
Taylor & Braithwaite will be providing complimentary food and drinks during the event and say 'all are welcome'!
For further information call T&B on 017683 41400, email info@t-and-b.co.uk or visit the website www.t-and-b.co.uk for full details and timings of the event.