The NEW Terex® Finlay I-100RS direct drive ø860mm x 860mm (Ø34" x 34") horizontal impact crusher with variable speed gives operators unprecedented levels of fuel efficiency and production in both recycling and quarrying applications. The robust and proven Terex chamber gives excellent reduction ratios and high consistency of product shape.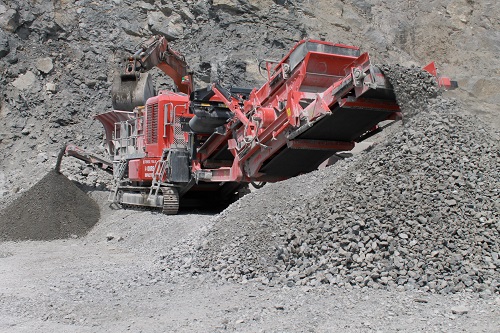 The ma­chine features an on-board 2.44m x 1.2m (8' x 4') single deck screen for sizing and recirculating oversize material back to the crushing chamber. The sizing screen can be quickly detached for applications that do not require resizing or recirculation of materials for further processing. The I-100RS features hydraulic folding of all conveyors providing rapid set-up times and easy point to point moves when operating on multiple sites.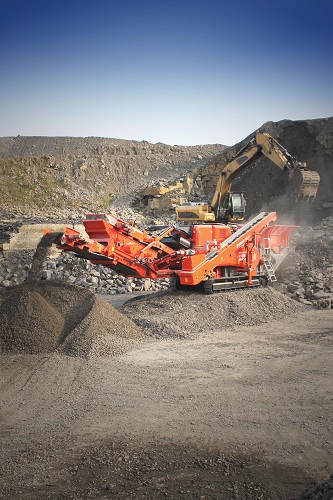 The machine features an advanced electronic control system that monitors and controls the speed of the rotor and regulates the heavy duty vibrating feeder (VGF) with integrated pre-screen to maintain a consistent feed of material into the impact chamber for optimal crushing conditions. Material from the integrated pre-screen can be diverted to a stock pile via the optional by-pass conveyor, or it may join the crushed product on the main belt. The standard hopper capacity of 2.3m³ (3.01yd³) places the machine at the forefront in this competitive market sector.
With tracked mobility this machine is capable of working in the most demanding of environments and features a rapid set-up time .
The machine features a heavy duty chassis, with convenient access points and ladders to all service areas.
Startup time for the Terex® Finlay I-100RS is minimal, with the machine ready for crushing in less than 15 minutes. The heavy duty crawler tracks, and optional radio remote control unit, make on site mobility very easy.
A key additional benefit of the machine is the inbuilt hydraulic assist apron adjustment for the impact chamber.
Key Features:
Direct drive Ø860mm x 860mm (Ø34" x 34") crusher chamber with unique belt tensioner system allowing for rapid adjustment.
Hydraulic apron setting assist provides convenient and efficient adjustment of the aprons and hydraulic over­load protection in event that an un-crushable object enters chamber.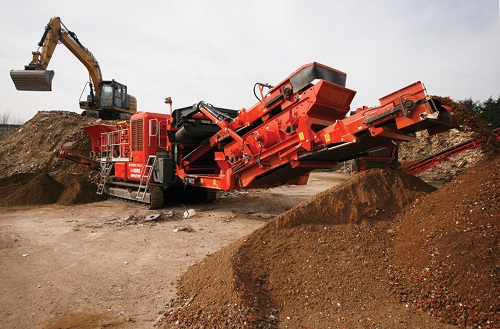 Detachable 2.4m x 1.2m (8' x 4') single deck screen returns oversize material back to the crusher via the on-board recirculating system.
Quick and easy detachable screen, fines and transfer conveyor for open circuit crushing.
Source: Terex Mobile Processing Equipment (MPE)