The CEA (Construction Equipment Association) will be presenting a Construction Equipment Industry Showcase at the Department for Business, Innovation & Skills (BIS) headquarters at One Victoria Street, Westminster SW1 from 14 May – 25 May 2012. The showcase will underline how important the UK Construction Equipment Industry is to Britain's economy and to promote the forthcoming PLANTWORX construction machinery exhibition.
The showcase will be promoted by Mark Prisk MP (Minister of State for Business and Enterprise), who will be attending the showcase on Wednesday May 16th (11am – 12pm) to talk to participating companies. A large press presence is expected and a formal invite to journalists will come from the BIS Press Department.
The Construction Equipment Industry is one of the UK's most dynamic sectors and contributes £8.5 billion to the UK economy. The UK is the second largest net exporter of construction equipment in the world with over 75% of products manufactured in the UK being exported to 150 countries world-wide.
Participating companies who will have machinery and equipment on display at the showcase include Cat/Perkins, CESAR/Datatag, JCB, Nylacast, Taylor Construction Plant (T.C.P), Terex and Komatsu. The showcase is both inside the BIS foyer and on the forecourt. All of the exhibits are manufactured in the UK.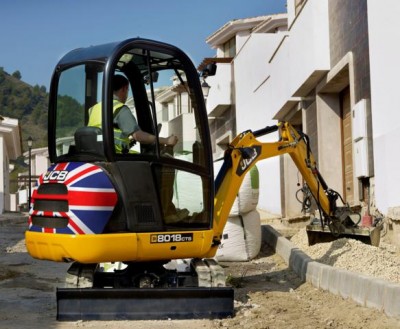 The exhibits will demonstrate excellence in engineering, innovation and environmental qualities including the latest in world leading engine technology from Cat/Perkins and the Ecolite mobile lighting tower from T.C.P, which boasts the lowest possible, running costs and carbon footprint. JCB will be showing the new 8018 CTS mini -excavator and Terex will be presenting its leading wheeled dumper truck. Nylacast is renowned worldwide for providing pioneering engineering polymer solutions – its leading crane outrigger pad – 'Bigfoot' will feature at the showcase.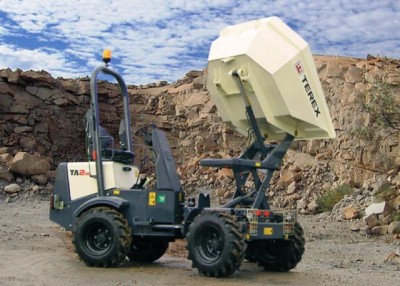 The CESAR anti-theft scheme, delivered by Datatag, will also be a key feature to the showcase. The CESAR scheme was the construction industry's response to the high levels of plant theft in this country. The scheme five-years on from its inception has around 70,000 CESAR registered and marked machines and what used to be a recovery rate of 5% of stolen plant – is now up to 28%.
Construction machinery scale models will also be on display and an interactive competition will encourage visitors to participate to identify the data dot and win one of the models. A construction industry Crossword puzzle has also been devised to test visitors knowledge of the construction equipment industry – another opportunity to bag a model digger.
Visitors are encouraged to come and see the showcase from 14th – 25th of May and show their support of the UK construction equipment sector.
Source: Source: PLANTWORX and CEA (Construction News Room Equipment Association) News Room