Producers of the Canada North Resources Expo are pleased to report that the 2013 edition was a resounding success.
Show Management reported that the Expo attracted 8,321 registered industry visitors over the course of the two day event and they were not left disappointed.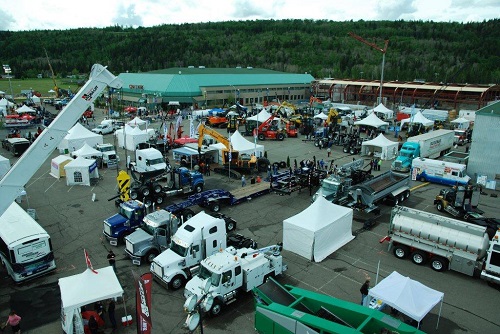 Visitors were in awe at the amount of exhibitors and equipment being showcased at the CN Centre and grounds that totaled 4 acres of outdoor and indoor exhibits, showcasing the leaders of the flourishing Northern industries.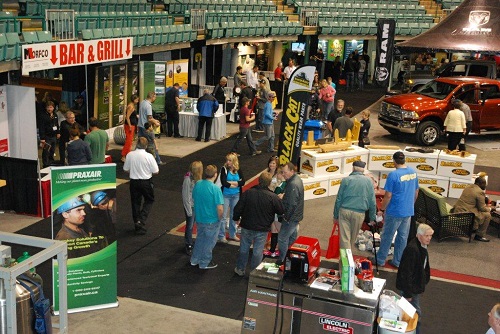 Exhibitors reported brisk sales activities and many qualified leads to follow up on. Comments were made that this edition was the best in a decade and are already planning on rebooking for 2015.
"Best attendance in years, I have filled my notebook with leads, tasks, to-dos and I have booked 4 more presentations. I have customers that came by from communities out of town and they said they heard about the show with your well placed ads, I will be booking for 2015 for sure." said Scott Chipman, Atlantic Industries Limited.
"We had a very successful Show and your Team was very professional and most helpful in every way. We will be REBOOKING FOR 2015, said Ron Trainor of Western Equipment Limited.
The Recruiting Here Feature was a hit as visitors came with resumes in hand looking for careers in the booming natural resource field. The Health & Wellness Zone presented by the BC Forest Safety Council was steady and seminars were well attended. The live equipment demonstrations were a huge attraction.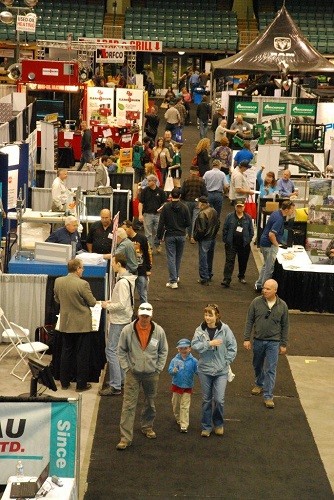 "The Resources Expo Society is very pleased with how Canada North Resources Expo went," said Mary Anne Arcand, Executive Director of the Central Interior Logging Association. "The feedback we have received is all very positive, and we are hearing about millions of dollars of sales being made during the show. From our share of the proceeds, in keeping with our historical traditions, we will be making donations to the Hospice Society, the Railway and Forestry Museum, and Minor Soccer. We were also able to support the Big Brothers and Big Sisters, and the Eagles football team by presenting them with opportunities for fundraising during the show," said Arcand.
"We are particularly pleased with our partnership with Master Promotions. We heard so many comments from exhibitors about their organization, marketing and logistical skills. We want to grow the show, and it was just too hard to do off the side of our desks with volunteers anymore. So thank you to Master Promotions – and we are looking forward to 2015!" said Arcand.
"The big story about CNRE is that it blew everyone's expectations out of the water. So many shows have been marginal lately, and then this one comes, and everything worked out perfectly. It was well organized and managed. Promotion for the show was everywhere and t blanketed the market! It worked and people came. The parking lot was full, and that explains it!" said Rob Stanhope of the Logging & Sawmilling Journal.
Master Promotions Ltd. would like to thank all members of the local Prince George steering committee including the Central Interior Logging Association for the guidance and assistance enabling us to return this event to the stature it once was.
Master Promotions Ltd. is looking forward to the 2015 edition and dates will be announced in the near future.
Source: CNR
Photos:  Courtesy of Logging & Sawmilling Journal.