TRUXPO 2014 Sees Record-Breaking Attendance,
Reveals Strong Trucking Industry, Says BCTA
Abbotsford, BC – A mix of industry professionals totaling 10,362 gathered at TRADEX in Abbotsford, British Columbia, September 19-20, 2014 for TRUXPO, Western Canada's largest commercial trucking show. Held biennially, TRUXPO is THE event where industry meets to source and compare new products and see the latest in commercial truck and transportation equipment and services.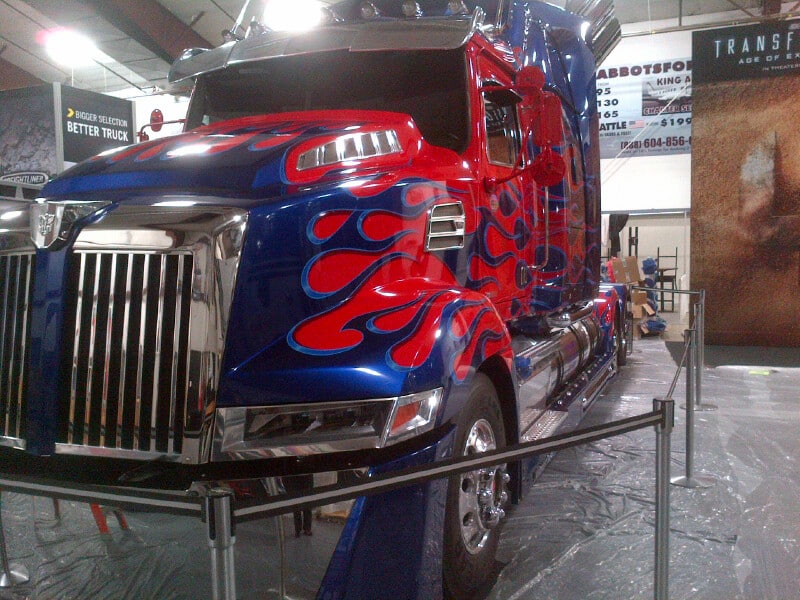 "This year's show was an unquestionable success," said Mark Cusack, National Show Manager. "Traffic was steady throughout the two-day event and attendance surpassed our expectations. Exhibitor feedback about the quantity and quality of visitors has been overwhelmingly positive. And we were thrilled that members of the Indo-Canadian community came out in especially high numbers in support of their industry."
"We found the quality and volume of the traffic up from previous years at TRUXPO," said Kevin Olson-Brooks, Sales Manager with Harbour International Trucks, an exhibitor with this year's show. "The show was well-attended and customers seemed to be relaxed and enjoying themselves. Advertising was up this year, which definitely drove traffic into the show."
"It was an awesome show – the best in the past eight years," said Johnny Z with ZZ Chrome, who also exhibited at this year's show. "We don't usually sell at the show, but we sold over $30,000 in equipment. I also talked with several other exhibitors and they indicated it was the best show ever!"
A variety of special features helped to bolster attendance at TRUXPO 2014 – including the BCTA Sector Update Conference, which took place immediately prior to the show opening; an industry luncheon with keynote speaker Michael "Pinball" Clemons; an educational component with seminar sessions geared to drivers and industry personnel; special performances by multicultural entertainment; and a professionally organized and judged Show & Shine.
The success of this year's edition would not have been possible without a strong relationship with our presenting partner, the British Columbia Trucking Association (BCTA).
"BCTA has always been proud of our affiliation with TRUXPO, but the 2014 show amply demonstrated that partnering with Master Promotions Ltd. was a wise choice," said Louise Yako, President & CEO, BCTA. "The additional events and promotional activities provided great value to the show's exhibitors and visitors alike. It was energizing to be at TRUXPO to see so many industry people enjoying the show, being exposed to and learning about new technologies, equipment and opportunities, as well as having the chance to re-connect with old friends and make new acquaintances. Participation in the show demonstrated the strength of the industry and the fact that the future is very bright."
Show organizers would like to thank all sponsors and endorsing associations, including:
Mercedes-Benz, luncheon keynote sponsor
Pro-Trucker Magazine, Show & Shine sponsor
RedFM, event stage sponsor
Truck West, show guide sponsor
Summit Trailer Ltd., outside BBQ sponsor
Trader, luncheon door prize sponsor
MasonLift Ltd., official shunt truck
Wajax Equipment, official forklift
The Alberta Motor Transport Association, the Saskatchewan Trucking Association, the Manitoba Trucking Association, and the Northern BCTruckers Association
The next edition of TRUXPO will take place in 2016; we invite you to stay tuned to www.TRUXPO.com for details.