World Safety Day may only happen once a year, but at Volvo Construction Equipment, every day is a reason to work towards making the industry a safer place.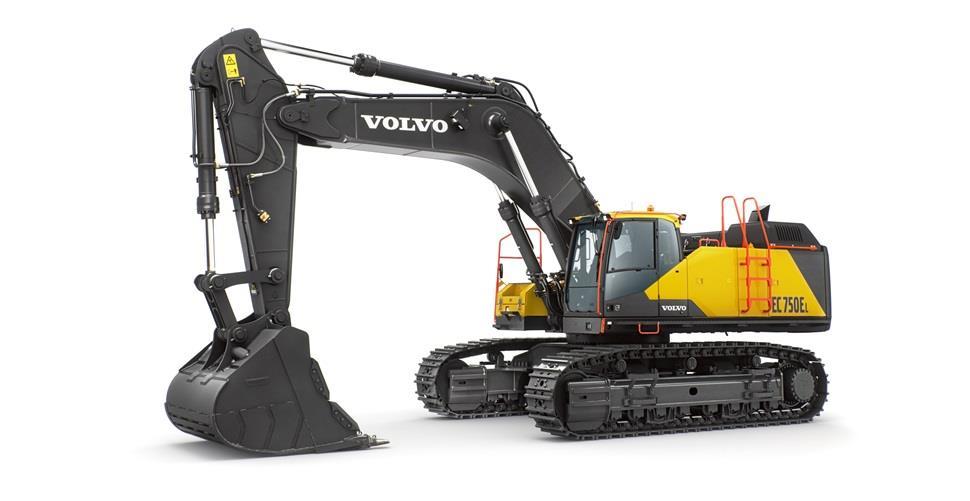 The International Labour Organization (ILO) marks Friday April 28th 2017 as World Safety and Health at Work Day, to promote the prevention of occupational accidents globally. Working in the construction industry is a risky business, in fact it's ranked as one of the most dangerous industries to work in, alongside agriculture and waste. Last year, 43 workers in the UK alone were fatally injured in the construction sector. With too many deaths linked to the use of mobile equipment, there must be more that the industry can do to reduce this number.
Volvo Construction Equipment (Volvo CE) is actively working to create safer work sites for its employees, its customers and anyone in the vicinity of its machines. In a dynamic and changing environment, the company is responding with innovative ways to enhance its machines, which seek to improve the safety of the operator and those on site. These include simple things such as high visibility, orange safety rails and ground level service points (that avoid trip and fall accidents), to sophisticated machine control systems, like Dig Assist, that negate the need for workers to enter the excavation area to take measurements.
"Safety is a Volvo core value, and as a company we continue to strive both internally and externally, to help make the world a safer place," says Ken McDougall, Global Safety Director at Volvo CE.
BUILDING SAFE MACHINES
Worldwide, there were 937 total fatalities in construction, and of these, 350 were the result of a fall, which could have been prevented. Keen to reduce this number, Volvo machines are becoming safer than ever, with new features, specially designed to improve safety on site. Not only are all Volvo machines built to be strong and robust, Volvo cabs are also ROPS compliant, and have full dual circuit brake systems. Other features include overload indicators and hydraulic attachment brackets, excellent visibility as well as LED lighting to guide operators to the cab. To avoid collision accidents, Volvo now offers Volvo Smart View. Consisting of three cameras, attached to the front, side and back of the machine, Volvo Smart View offers 360 degree visibility and birds-eye-view, helping operators see from every angle and ensure safe rotation.
Inside and out, Volvo CE machines are designed with care, to ensure the operator is as comfortable as possible during their working day, as lack of concentration and operator fatigue is a major factor in many site accidents.
There is no such thing as guaranteed safety, even well designed, well maintained equipment can be dangerous if misused. However, last September at the Xploration Forum 2016, in Eskilstuna, Volvo CE offered a look into the future of construction, with the unveil of its autonomous machines. Although still at the concept stage, the L120 wheel loader and A25F articulated hauler prototypes have been upgraded with autonomous technology. This increases safety in hazardous working environments by removing the operator from the machine to a place of safety, thereby eliminating the possibility of injury. This is not just theoretical; the prototype wheel loader has done 'real work' for a Volvo CE customer at an asphalt plant in Sweden.
STAYING SAFE AT WORK
To make sure employees leave work in the same condition they arrived (or better), Volvo CE has embedded safety into its company culture. Through training workshops, promotional activities and global initiatives, such as the 'Zero Accidents Vision', which requires Volvo CE sites to individually monitor days without accidents, employees are encouraged to constantly think about the way in which they approach safety at work.
One area the company is paying particular attention to is tightly regulating the movements of forklift trucks within its factories, as it presents high-risk situations for not only truck operators but also for pedestrians in the workplace. In support of this, Volvo CE has released a new traffic safety directive of guidelines and best practices and launched a global campaign to raise awareness, reduce the number of risks in the workplace and create a safer environment for employees and customers.
"World Safety Day is an opportunity to remind employees and customers why safety is so important, as we reflect on past events and dedicate time to fostering our own safety culture," concludes Ken McDougall.