Equipping construction machines with a digital voice has brought a new level of productivity to an international energy project piping gas from the Caspian Sea to Europe.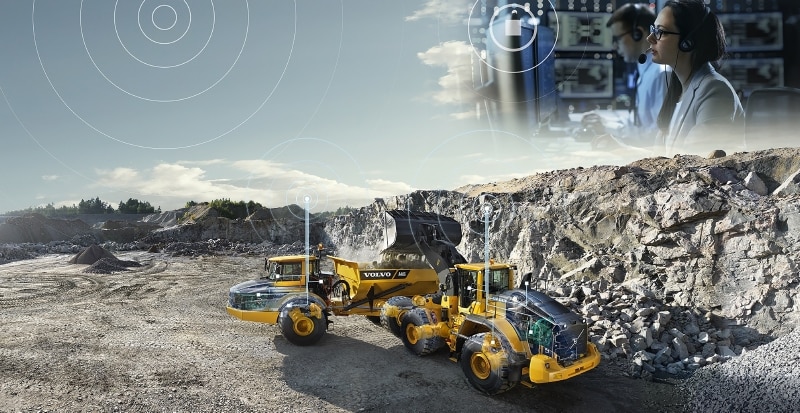 The project (TAP) is scheduled to cost 4.5 billion euros and covers 878 km both onshore and under the sea, from Greece to Italy. French-based international pipeline contractor SPIECAPAG is carrying out the onshore work of 187 km across Greece and 215 km through Albania. When complete, the pipeline will open up a huge new source of natural gas to markets across the whole of Europe.
Many of these regions are currently dependent on just a single source for their gas, leaving them vulnerable to disruptions in supply. In the case of Albania, which is not even on the gas grid, the country relies solely on coal and oil to meet its energy needs. But the potential to integrate this pipeline with a wider network is set to fuel economic growth, diversify energy supply and provide greater energy security. Given the scale of connecting gas supply routes across three countries, TAP is also one of the most complex energy value chains ever developed.
For a project of this size every second counts – and being able to avoid machine breakdowns is of vital importance. But TAP has been able to report zero engine failures on one sprawling stretch of pipeline in Albania, partly thanks to the introduction of a suite of telematics on every Volvo machine operating across the region.
Since September 2016, Proactive Monitoring has been active on all 91 of TAP's new machines in Albania (eight EC300DL excavators, 57 EC380D/El excavators, 16 EC480D/ELs excavators and 10 A30F articulated haulers). Proactive Monitoring, an intelligent telematics system provided by Volvo Construction Equipment (Volvo CE) allows its machines to communicate with workers on and off site. It works behind the scenes to monitor all aspects of machine health, sift through thousands of codes and alarms and highlight only the most relevant.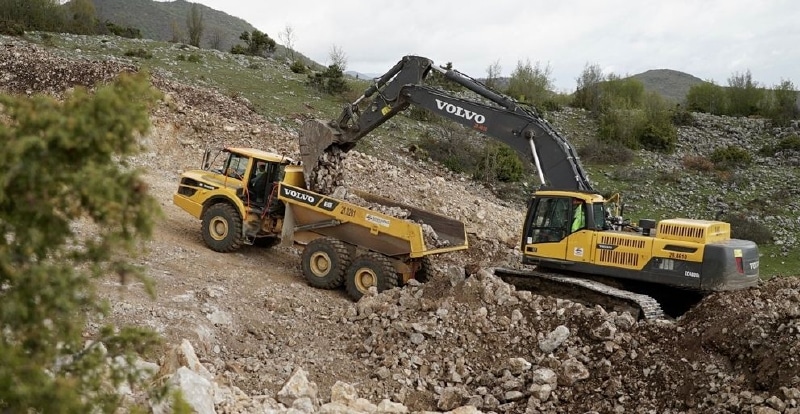 Rodrigo Konda, Director of Global Key Accounts at Volvo CE, said:
"We have tremendous support from our Hub West Aftermarket Team, as well as our local dealers T&C and Saracakis. The combination of having local technicians on site, a stock of spare parts and the right training to cope with any challenge allows us to efficiently manage this large fleet. But Proactive Monitoring was the icing on the cake to make sure our local team was able to immediately investigate and pinpoint any problem. SPIECAPAG is impressed that we are able to spot and fix the problems so quickly and secure maximum uptime for their fleet."
Once built, this section in Albania will be a gamechanger for the region. Approximately 215 km long, starting at Bilisht Qendër in the Korça region, on the border with Greece, TAP's landfall in Albania will be located 17 km north-west of Fier, up to 400 meters inland from the shoreline, with the offshore section in Albanian territorial waters set to be about 37 km. In its entirety, TAP will offer a direct and cost-effective transportation route opening up the vital 3,500-kilometer-long Southern Gas Corridor.
The route through Albania is a particularly demanding environment for construction and problems could easily occur. An issue with a machine's engine or the fuel system, for example, might not be spotted until it breaks down – causing the machine to be put out of action until it's fixed and triggering costly repairs. But on a fleet this size the data available can be overwhelming.
Abhijit Menon, Product Manager for the Proactive Monitoring Service, says:
"The ambition has always been to improve dealer efficiency. Traditional monitoring systems risk information overload, making it almost impossible to work through all the monitoring signals and error codes – and spot the issues that really matter. Instead the dealer can now provide a complete one-stop-shop solution for data management."
The provision of clean natural gas through TAP will go a long way to meet Europe's growing energy demand. With an initial capacity to deliver 10 billion cubic meters (bcm) – sufficient to meet the needs of 7 million homes in Europe – it is essential that construction of this pipeline is efficient, reliable and free from expensive delays. Improving machine communication through an intelligent monitoring system like this has allowed this pipeline to ensure new gas supply routes come sooner rather than later.

Source: Volvo CE Press