Three more speakers have been confirmed for the World Demolition Conference that forms the first part of the World Demolition Summit in Amsterdam on November 6 2014 – Jeremey Hunt (Sellafield), Ruud Schreijer (Rusch Special Products) and Martin Bjerregaard (d3-consulting).
Jeremy Hunt, Head of Projects for Site Remediation & Decommissioning at Sellafield will present a report entitled: The accelerating pace of demolition at Sellafield. Since the establishment of a demolition capability at Sellafield in 2005, approximately 100 buildings have been demolished across the site, with innovative approaches being adopted to remove hazardous structures in a more timely manner.
The presentation will outline the difficulties of undertaking demolition work on an operational nuclear site and celebrate some of the successes of the past few years.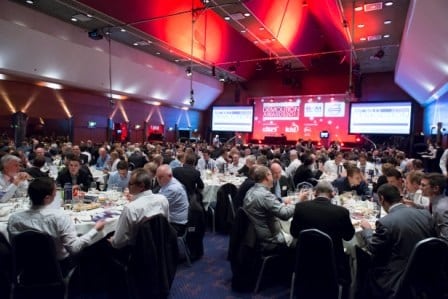 Ruud Schreijer, Managing Director Rusch Special Products, will describe a project currently under way in Saudi Arabia: MATAF, the expansion of the Holy Mosque in Makkah.
In addition to supplying three RS4500 demolition machines, Rusch is also responsible for the provision of experienced operators for the machines. He will discuss the challenges involved in the coordination of the project, as well as a background to the project itself.
Martin Bjerregaard, of d3-consulting, will discuss the North Sea decommissioning market. His company is currently involved in nine gas platform decommissioning projects, advising clients on issues including waste management and onshore disposal. d3 has previously worked on three other platform decommissioning projects in the Northern and Central North Sea.
He will also examine the opportunities and methods of entry for contractors looking for work in this lucrative but challenging sector.
More detailed information about prices and online registration can be found on

www.demolitionsummit.com
The World Demolition Summit is created and organised by KHL Group and Demolition & Recycling International in partnership with the European Demolition Association (EDA)