Xwatch Safety Solutions announce a distribution partnership with the ABTECH which distributes technological solutions in the construction industry across Eastern Canada. The company offers a range of reliable construction and surveying instruments designed to help its customers gain accuracy and efficiency during construction projects.
The company is able to offer its customers the most evolved solutions resulting from the technological advances of its manufacturer, Leica Geosystems.
Raising the bar for safety in construction, mining and transportation
ABTECH understands the reality of a modern construction site which prompted the collaboration with Xwatch. The XW series has already revolutionised the safety market in the UK, with height control, slew control, rated capacity indicator (RCI) systems and is aiming on emulating this in Eastern Canada.
The full range of XW systems are all designed and manufactured in the UK using only the highest quality components sourced from leading technology manufacturers. The systems have undergone the most rigorous testing scenarios before being launched to ensure they meet and exceed any current legislation within the construction industry. The Xwatch brand is synonymous with safety and a cost-effective solution to protect site personnel.
The XW series of products meet the growing demands of site safety and data management with its easy-to-use operator screen. Setting and creating a safety barrier around the equipment within the equipment's operating reach, whether it is height, slew, or RCI control, the "feather touch" proportional hydraulic will easily produce a safe and comfortable working environment for the operator.
Xwatch's height and slew system has recently been integrated with Leica's personal alert solution, the PA10 and PA80. These devices can communicate with anchors situated on heavy construction equipment and offer a range up to 50 m (164 ft.), enabling the detection of personnel on a job site. A PA tag is worn by ground personnel which communicates with the anchors on the equipment to alert all parties if a person is getting too close to a machine.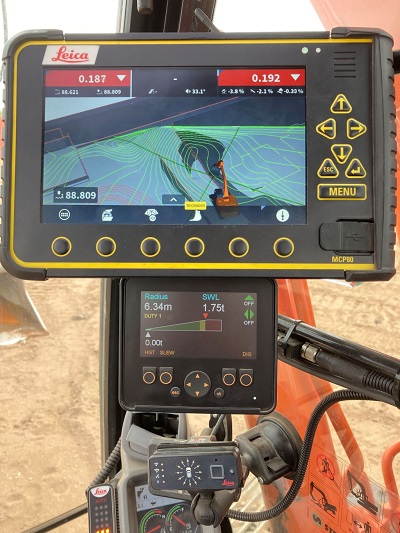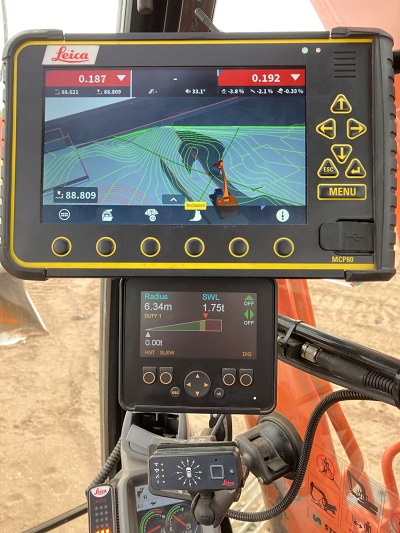 A partnership built to last
Philippe Girard, Construction Vice President at ABTECH, says the Xwatch partnership is 'A perfect match', he said "Every year, the construction industry suffers losses of colleagues and friends on construction sites – therefore managing the people plant interface is of vital importance. With the Xwatch Safety Solutions suite of safety systems and with the integration of Xwatch Leica Geosystems PA10-PA80 products, we are confident that the number of fatalities caused by heavy machinery activities will see a significant reduction."
Dan Leaney Sales and Operations Director, Xwatch Safety Solutions commented on the new partnership – he said "We are delighted to partner with ABTECH and provide key safety solutions, across Eastern Canada, the Leica connection sealed our alliance. Operators are at the coalface of every jobsite and their safety is our priority. Technology delivers productivity and a crucial part of productivity is to keep the operator and co-workers safe in the field."
Dan added, "We have been concentrating on growing our global presence since Xwatch began three-years ago. We now have dealers in Europe, Australia, New Zealand, Scandinavia Hong Kong, Macau and the USA. We are looking forward to revolutionising the safety market in Canada and working with our new Eastern Canadian partners."
Source: X Watch Safety Solution Press