Family-owned Civil Engineering company, PF Murphy & Son's, based in Banbridge, County Down has added a brand new 36-tonne R936 Compact Liebherr excavator to its fleet.
The new two-piece boom Liebherr is a specialist model and is the largest compact crawler excavator of its kind and is the very first model to arrive in the UK and Ireland.
Alex Reed, a senior engineer, from Allan J Hargreaves, had the pleasure of installing the 2000th Xwatch system to roll off the production line on this machine. The R396 machine is now fully fitted with an XW5 system, which offers height control, slew control, and an RCI (rated capacity indicator).
Talking about the Xwatch product Alex said, "I have been the sole Xwatch installer for Hargreaves since we began working with the company, around three years ago. I have installed upwards of 150 systems personally, therefore it was great to install Xwatch's 2000th system, which is a significant milestone.
A high percentage of our customers specifically request Xwatch. They are very good systems, which are a lot more reliable than competitor brands. They are also easy to use and well-built kit."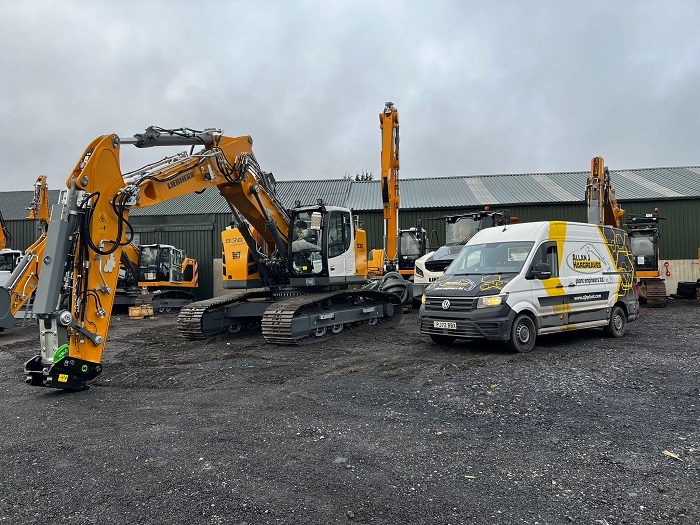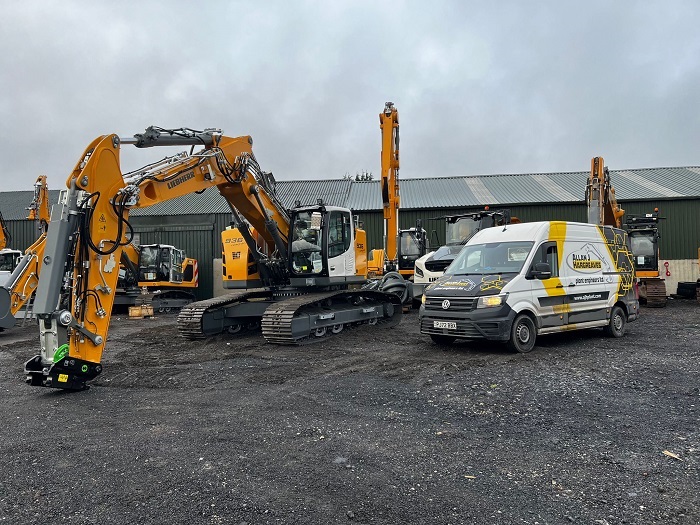 Alex added, "Fergus from Xwatch has recently conducted some training with some of our engineers, as the demand for the systems continues to rise, we now have a 'team' of Xwatch-qualified installers."
Allan Hargreaves, MD of AJH Plant echoed Alex's comments, he said " The systems are very reliable and operator familiarisation of the control features is straightforward and uncomplicated, which is particularly important for a hire fleet."
Allan added, "The feedback we have had from customers has been the best we have ever had about an aftermarket safety product. It's more reliable than competing brands and performs better and the product support meets our needs as a company."
Jemma Dycer-Hopkins, Xwatch UK Business Development Manager, commented on the 2000th system "We are delighted to have reached the significant milestone of selling and fitting 2000th systems – also the fact that the orders show no sign of slowing down. We would like to thank Allan J Hargreaves and all of our partner companies for putting their trust in the Xwatch product and we look forward to continuing to provide our customers and dealers with the best of the best in safety!"
About the XW5
The XW5 offers a total safe working envelope around the machine and operator enabling the control of the machine's height, slew, and rated capacity indication. This comprehensive system covers every eventually when considering both operator and machine safety, offering complete peace of mind.
The XW5 can be configured to work on any type of hydraulic excavator. Overload, height, and slew limitation are controlled using proportional soft-stop hydraulic valves providing accurate and repeatable performance without detriment to the machine. A basic dig depth monitor is available when the RCI is not required. If hazards arise, XW5 will automatically flip to the relevant display page. Tracked machines have automatic sectored lifting duties for over the front/rear operation and over the side. Load charts are ISO10567 compliant.
Visit XW5 Series total protection height slew Limitation & RCI (xwatch.co.uk)
Source: X Watch Safety Solutions Press