Banner Contracts, has increased its fleet of Case Construction Equipment machines, with the purchase of a CX700B Mass Excavation model, which is helping them to increase productivity and reduce costs.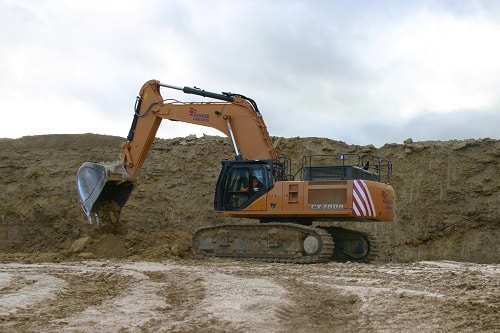 It was supplied by Case dealer CJ Leonard & Sons, who is based in Guisborough, Cleveland. The Case CX700B ME was purchased specifically to work on a long-term contract at Lafarge's Thrislington limestone quarry, which is being extended to the east of the A1 motorway.
Based in Halnaby, Co. Durham, Banner Contracts is one of the UK's leading contract crushing and screening specialists, working across all of the UK and processing in excess of 4 million tons of aggregate per year.
The company which already has five Case machines, including a Case CX350 excavator plus four 1221E wheel loaders, chose to replace their existing CX700 (purchased in 2007), with a CX700B ME version which is being used to load approximately 3000 m3 per day of blasted overburden rock, into 40 tonne dump trucks..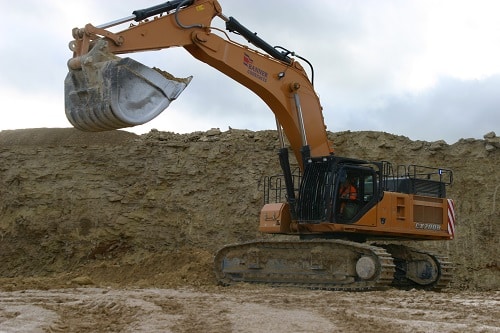 Joe Banner, Director of Banner Contracts explains why they chose the CX700B ME. "We needed a new high-production, heavy-duty machine. The decision to purchase another Case machine was based on a number of reasons, which included, good value for money, suitability for the job, and pre-existing dealer relationship
The Right Solution
Equipped with a modern engine and hydraulic management system the CX700B ME is one of the most productive machines in its class. Case developed this version of its CX700B excavator range, to be configured specifically for mass excavation applications. It has an operating weight of 69 tonnes and power rating of 345kW at 1,800 rev/min, plus a bucket capacity up to 4.50m3.
For maximum strength and durability, this machine features the heavy-duty undercarriage based on the 80 tonne class excavator, and is designed to work in demanding applications such as rock handling, mass excavation and demolition. With a heavy-duty 6.58m boom and a 3.0m dipper, giving digging and breakout forces of 25,900daN and 36,500daN, it is extremely fast loading.
Mr Banner said. "The size of the machine allows the dumpers to run more efficiently as they can be loaded quicker, and in fewer passes. We needed a large machine to allow this project to be completed in the time scales we are working to. Also, having already owned a Case CX700 for the past 6 years we have had first-hand experience of reliability and the low operating costs, so the decision to replace it with the new ME version was an easy one. We also have a good relationship with CJ Leonard's, who have always been fast to respond to any issues we have had."
Choosing machines that can deliver fuel savings is an important consideration for plant owners and operators. "With the previous model we were getting around 60LPH, this new model is delivering 50LPH, which we are pleased with" says Mr Banner.
As well as reduced fuel consumption, the CX700B ME has long service intervals (typically, 5,000 hours between hydraulic fluid changes and 1,000 hour bucket lubrication intervals), which helps to reduce maintenance costs and machine downtime.
Smooth Operation
"Our operators are impressed added Mr Banner. "They find this machine has loads of power, it's also very stable and steady on its tracks, plus the cab is comfortable and has very good visibility."
Case has made safety and comfort, design priorities on all their machines. The cab structure on the CX700 B range is now three times more rigid than previous designs and the short joystick provides excellent control with minimal effort. There are multiple mode options to suit the application; super power mode gives speed priority when required. Heavy working mode, optimises productivity and fuel efficiency and the automatic high dump mode helps reduce cycle times, boosting productivity.